Three-Quarters of Republicans Say White Americans Face Discrimination in the U.S., Poll Finds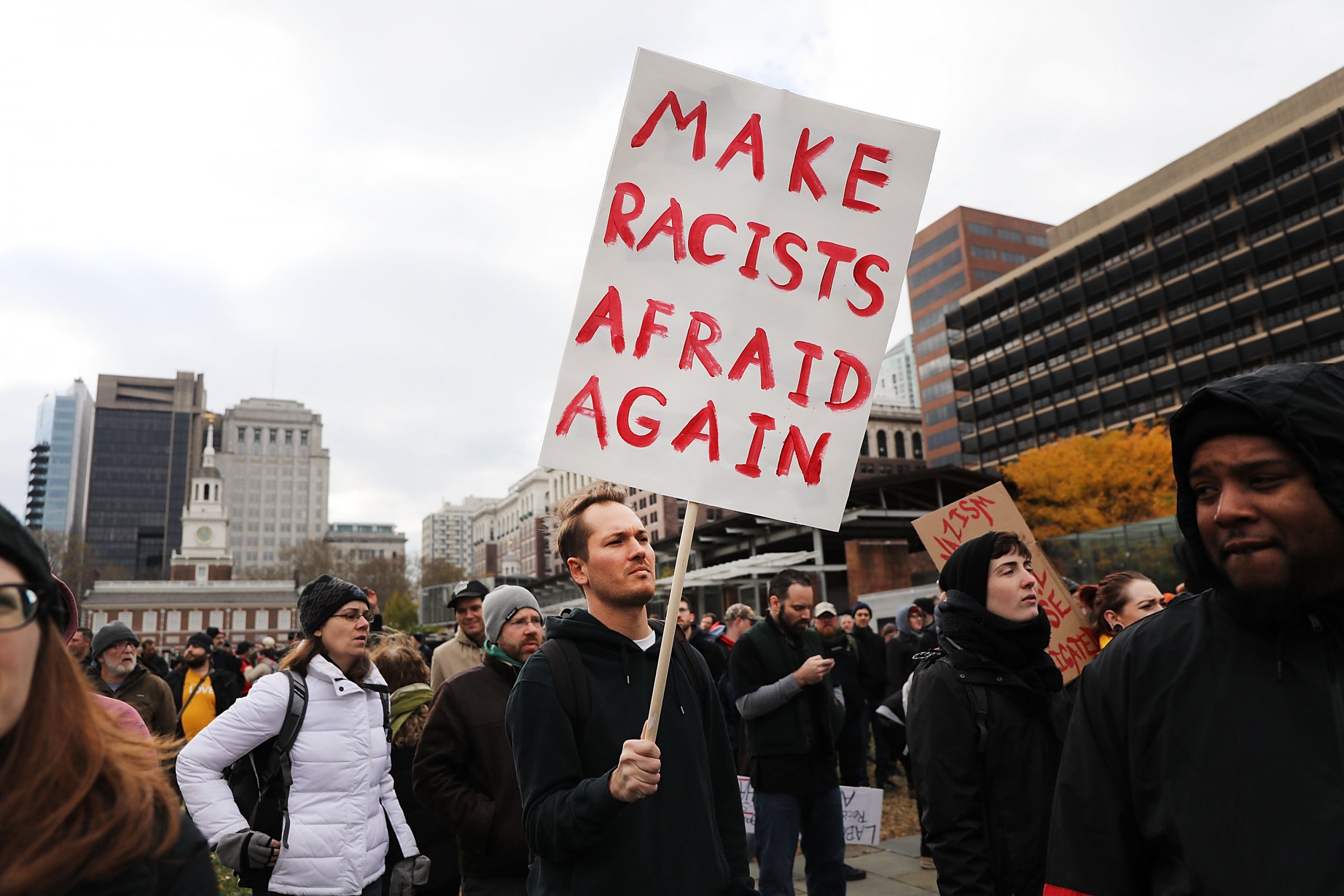 Three-quarters of Republicans think White Americans face discrimination in the U.S., according to a Hill-HarrisX poll released Friday.
Although a majority of respondents from both parties believe that black and Hispanic Americans face some amount of discrimination, Republican and Democratic voters diverge when it comes to the question of whether white Americans face systemic bias. The Hill-HarrisX poll was conducted from a statistically representative sample of 1,003 respondents who were registered voters in the U.S.
Around 80 percent of registered voters believe that African-Americans face discrimination, consisting of 95 percent of Democratic respondents, 78 percent of Republicans and 82 percent of independent voters.
While 81 percent of all respondents believe that Hispanics encounter societal bias, with 92 percent of Democratic respondents, 72 percent of Republicans and 76 percent of independents in agreement.
The sample diverges when asked whether people of European descent experience bias in U.S. society.
Around 75 percent of Republican voters said white Americans are subjected to discrimination, while only 38 percent of Democrats and 55 percent of independents agreed. In fact, 62 percent of Democratic respondents believe that white Americans faced no discrimination or almost none.
While 55 percent of overall respondents said European people experienced some bias, more White people were inclined than Hispanic or black respondents to agree, with 62 percent of caucasians voting for and 38 percent saying they experience no discrimination or close to none.
Robert Griffin, the research director of the Democracy Fund Voter Study Group, told the Hill that "a healthy percentage of the population will say 'well any group faces discrimination but that includes my group,' and even if that group in particular is white Americans."
This mentality is nothing new. According to a 2017 NPR poll, a majority — 55 percent— of white people said American society discriminates against them.
"If you apply for a job, they seem to give the blacks the first crack at it," Tim Hershman, 68, of Akron, Ohio, said at the time, "and, basically, you know, if you want any help from the government, if you're white, you don't get it. If you're black, you get it."
Hershman's opinion echoed the sentiments that were heard at President Donald Trump's rallies during the 2016 presidential campaign.