Three Siberian Tiger Cubs Bound for Syrian Zoo Rescued From Dire Conditions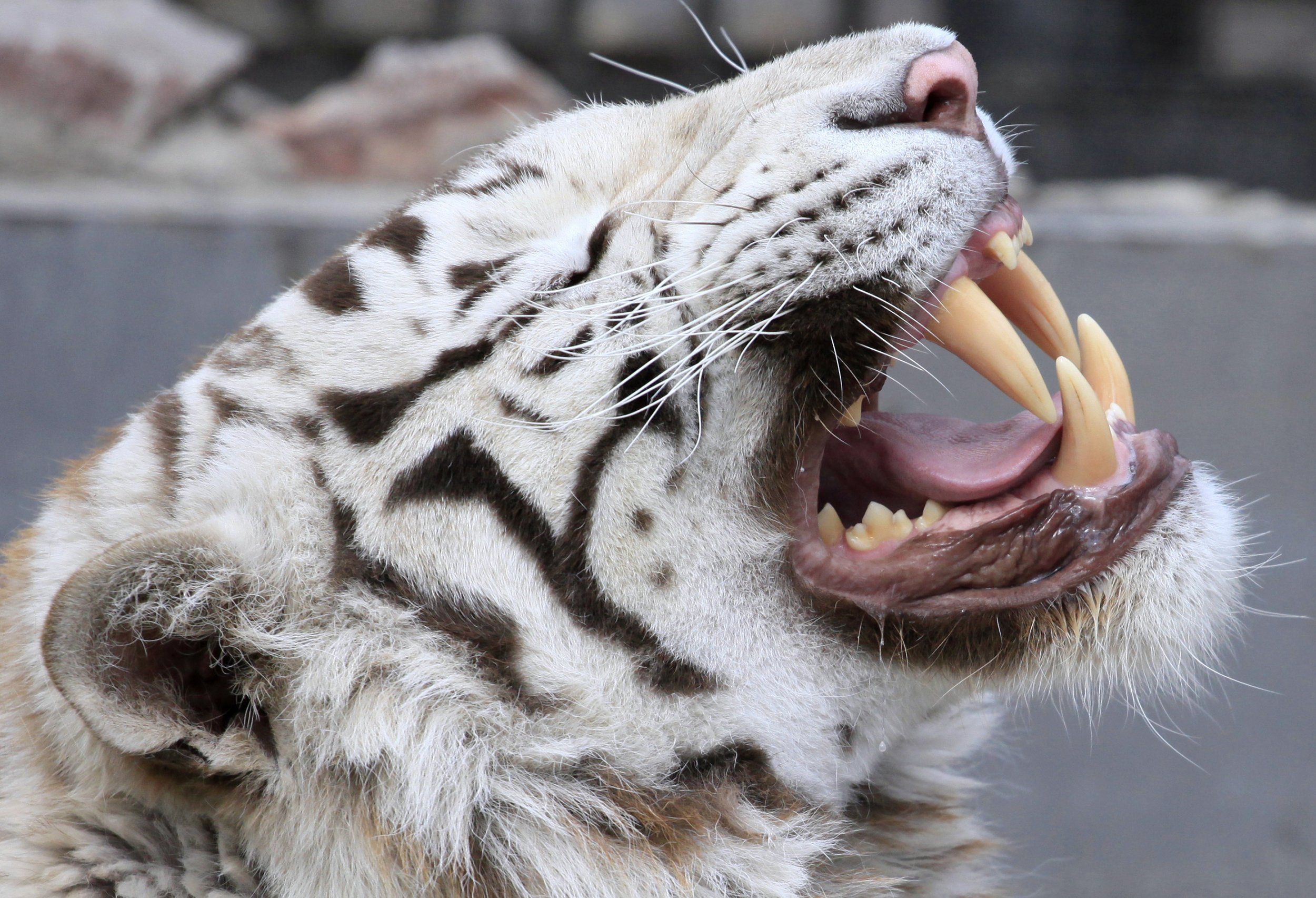 Three Siberian tiger cubs being shipped to Syria in a tiny crate have been rescued by animal rights activists in Lebanon after the creatures were discovered living in their own filth for a week.
The Associated Press reported the tigers were being shipped in an unmarked wooden box so small they could not stand or move and were forced to urinate and defecate where they stood . They were being transported from Mykolaev Zoo in the Ukraine.
The four-month-old cubs were due to continue their journey on to Samer al- Husainawi Zoo in Damascus from Beirut, but they were discovered by the group Animals Lebanon.
Executive director of the Beirut-based group Jason Mier said they alerted the authorities as soon as they knew about the shipment and secured a judicial order to have the tigers released. The charity worked with Lebanon's Ministry of Agriculture and customs, plus airport security, to discover and release the cubs. After seven days at Beirut Airport the tigers' box had become infested with maggots.
"Once we finally got them out of the box, the box had dozens and dozens of maggots crawling around in it. There were maggots all over the back thighs of the animals," Mier said.
Volodymyr Topchiy, the director of the zoo in the Ukraine told the AP the deal to send the cubs to Syria was completely legal, saying that they had seen customs clearance documents.
However, Animals Lebanon said that the unmarked container and condition of shipment did not meet the standards of the Convention on International Trade in Endangered Species (CITES), and that any documentation should not have been accepted.
Lebanon is a signatory to CITES, legislation that protects against wildlife trafficking. It brought the protection law into place in 2015 following the death of a severely malnourished lion cub. Animals Lebanon said that despite its efforts on animal welfare it still received regular reports about the trafficking of big cats.