Three Sisters, Grandfather Killed in Crash While Visiting Family
Three sisters and their grandfather lost their lives in a horror hit-and-run car smash involving a big rig truck during their family vacation in Guatemala.
The young women, who were aged just 18 to 21, were from Van Nuys, California, and were visiting their grandparents when their grandfather's minivan was struck and all four were killed in the wreck on Sunday, June 19, ABC7 reported. The other driver reportedly fled the scene.
Now the trio's mother, Maggie Vazquez, who lost her children and her dad in the same moment, has launched an appeal on GoFundMe to raise the money to bring her daughters home to be laid to rest.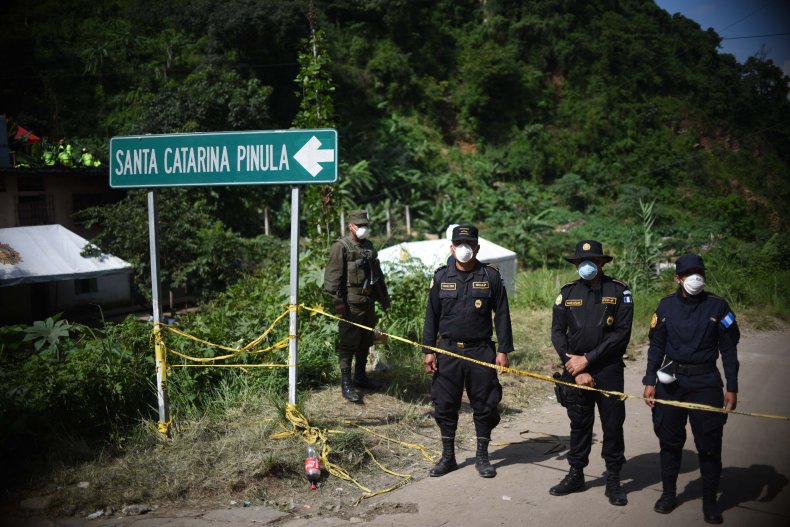 The grieving mother and daughter wrote: "My daughters Natalie, Katherine, Tiffany and my father Luis Vazquez were taken from me in a car accident involving a semi-truck. I am truly devastated and mourning the loss of the ones closest to me being taken away so suddenly. My youngest daughter just finished high school and was on her way to university along with her other sisters and both had such promising futures.
"My daughters were loved by everyone, they treated everyone with respect as if they were their own family. I know they are in a better place and I am grateful to know my father is with them watching over them just how he has watched over me.
"Unfortunately due to the circumstances being so sudden I was not prepared for such a financial hardship. My daughters were visiting their grandparents (my parents) for the weekend and were struck by a semi truck and were [a part] of a hit-and-run...
"I need to pay for the funeral expenses of my three daughters and have them flown over from Guatemala to the U.S. If there's anything you can donate even if it's $1 it would be greatly appreciated and would help me so much during this horrific and sudden life altering incident."
So far, almost $43,000 has been raised of the $60,000 target.
Referencing the truck's driver, she added that "the person involved was eventually arrested."
ABC7 revealed further details about the young women, after speaking to their aunt, Sindy Gonzalez. Their full names were given as Natalie Vazquez, Katherine Reyes and Tiffany Garcia.
Gonzalez told the station: "They were really humble. Everybody who got close to them, they would bring peace. There's no words to say for them. Everybody... would know how good they were."
Outside the family's Van Nuys home, a makeshift memorial is growing, with well-wishers leaving flowers in memory of the young women.
Gonzalez added: "The community has been giving us a lot of help. The process has been good... [It] will hopefully... be as soon as possible to bring them back. The only thing that I could say is that we appreciate everything that's been done for my family."
Newsweek has reached out to the Vazquez family for comment.
The fatal crash comes just days after an 18-wheeler collided with a car before crashing into an empty hotel pool by the road. Three people were injured in the incident in San Antonio, Texas.
Last month shocking dashcam footage went viral after it captured the moment a semi-truck became entangled with a BMW and dragged it along a Californian freeway. Nobody was hurt in the incident.