Three-Story Building Collapses in Brooklyn
A building three stories tall collapsed in the Carroll Garden area of Brooklyn, New York on Wednesday.
The New York Police Department told Newsweek the building was unoccupied at the time of the collapse.
One individual received minor injuries and was reportedly treated at the scene.
Reports indicate a gymnasium occupied all three floors of the building. However, due to New York City remaining in phase two of its business reopening strategy due to the coronavirus, the gymnasium was closed.
New York officials had issued a stop-work order in June on construction at the site for failure to maintain the building. Records from the New York Department of Buildings indicated a brick wall was "dangerously bulging" over the sidewalk. According to The New York Times, the owner of the building was fined $5,000 in June.
Members of the New York City Fire Department reported to the scene. The area was cleared after the smell of natural gas was noticed at the area, prompting fears of a leak.
New York City Mayor Bill de Blasio was informed of the building collapse, according to a tweet from de Blasio's press secretary, Freddi Goldstein.
Chief of Fire Operations Thomas Richardson said in a Wednesday Instagram post that no individuals were discovered inside the building.
"There were some void spaces that we were able to search, and we were able to verify that there was no one else in the building," the post read in part. "We will be working with the Department of Buildings throughout the night and into the day, and it will be an extended operation to make the scene safe."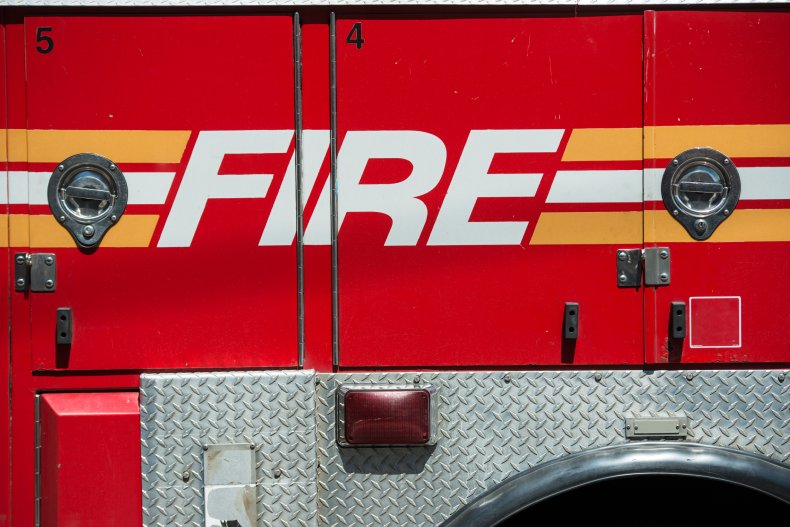 Multiple complaints about the building's structural condition had been lodged with the Department of Buildings as early as 2005. Some reported a "bulging wall" and "major cracks" at the location.
In June 2019, a vacant home in Brooklyn collapsed leading to the evacuation of a building next door. The home had been deemed uninhabitable by the New York Department of Buildings in April 2018 with an order for complete demolition of the structure issued in December of the same year.
After being struck by a vehicle, a building in the Midwood section of Brooklyn partially collapsed in May 2019. No injuries were reported in the crash, but supports were damaged by the impact causing the collapse. The building housed a store on its first floor. Residents of the apartments on the second floor were not home at the time of the collision.
The driver of the vehicle, allegedly under the influence, attempted to flee the scene but was apprehended by police.