Three Teenagers' Ride in Stolen Car Leads to Deadly Tragedy
Three teens were arrested over the weekend after their alleged theft of a car resulted in a deadly tragedy.
The incident occurred on Sunday afternoon in the Illinois village of Robbins, roughly 21 miles south of Chicago. An officer with the Robbins Police Department reported seeing a late-model Kia with a broken mirror traveling north at about 2:30 p.m. local time, alerting dispatch soon after and then pursuing the vehicle, according to WLS-TV in Chicago.
The officer noticed smoke several blocks ahead of him, seemingly emanating from the scene of an accident. At the scene, he found that the Kia had been involved in a serious collision with a Ford Taurus that was exiting a driveway near St. Peter Claver Mission Church on South Claire Boulevard.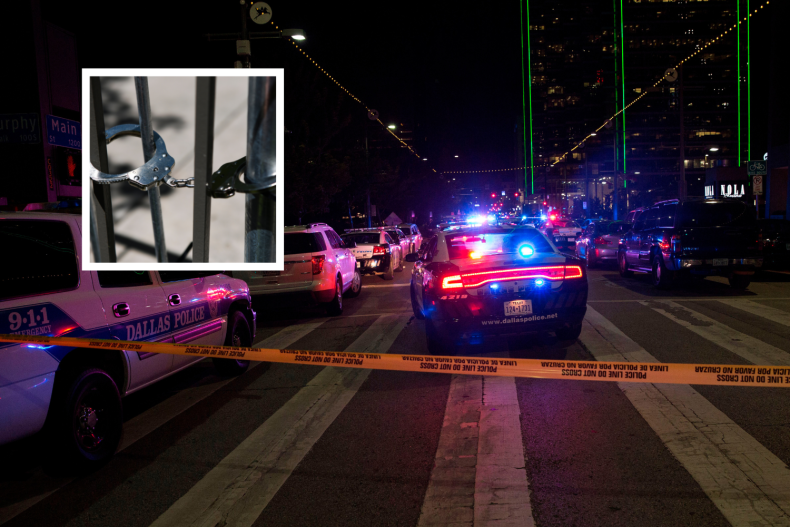 Personnel from the Robbins Fire Department were the first to be dispatched to the scene, finding the Ford driver and pulling him from the wrecked vehicle.
"First arriving unit found one vehicle, heavy damage in a ditch with one person still inside the vehicle," Robbins Fire Chief Nic Malley Sr. said in a statement.
The Ford's 71-year-old driver, whose name has not been publicly disclosed as of Monday morning, was badly injured in the crash and later died at Christ Hospital. Witnesses at the scene claimed that the incident happened in front of the elderly victim's home.
"A group of boys, maybe teenagers, stole a vehicle," a witness told WLS. "A guy was coming out of his parking lot down there, hit him, he [spun] out three or four times, guys got out of the [Kia] and ran....He was struck, unfortunately, and it's terrible."
Three 13-year-old boys were found to have stolen the Kia and driven it around Robbins, leading to the fatal accident. They were arrested at the scene and further details, including potential charges, have not been disclosed. As minors, their identities have been withheld by law enforcement.
"I don't even think they took driver's ed, so how are you stealing a car?" another witness to the accident said, according to WBBM-TV in Chicago.
Newsweek reached out to the Robbins Police Department for comment.
Kia vehicles became the target of thefts last summer after a trend known as the "Kia Challenge" gained prominence on TikTok. The challenge originated with a July video in which a creator alleged that Kia models could be started with a USB cable, and was later linked to numerous thefts and attempted thefts in the U.S.