Three Teens Die After Car Overturns Near California Freeway
Three teenagers have died after the car they were in overturned near a California freeway on Sunday night, authorities said.
The driver, 17-year-old Andyn Bae, died at the scene in Pasadena along with passenger Eric Gullekson, 16, according to Fox11. Both were from Temple City.
Another passenger Nicholas Torres, 17, from Monterey Park, was transported to Huntington Memorial Hospital, where he died.
The California Highway Patrol (CHP) said the driver of the 2005 Honda lost control and hit a raised concrete curb while traveling south down Michillinda Avenue at around 8:30 p.m., KTLA reported.
The car continued westbound, hitting a chain-link fence and going into a dirt embankment before overturning south of Foothill Boulevard.
The cause of the crash remains under investigation, and investigators said it was not known if alcohol or drugs were a contributing factor.
"For unknown reasons at this time, the driver lost control of his vehicle and collided with the raised concrete curb edge, he continued westbound and collided with the chain link fence," the CHP said. "The vehicle collided with the descending dirt/shrub embankment and rolled over."
The CHP initially reported that the vehicle had fallen onto the street from an elevated section of the 210 Freeway, based on a report from a witness. But investigators later determined that was not the case, CHP Officer Peter Nicholson told City News Service.
Family members gathered at the site of the crash on Monday to set up a memorial.
"This is my son, my baby. He was taken too soon from me," Gullekson's mother Leonor Montelongo told Fox11. "I want condolences for all the families of the children that lost their lives here and I just miss him."
Torres' stepfather Joe Delatorre described the teenager as a "good kid."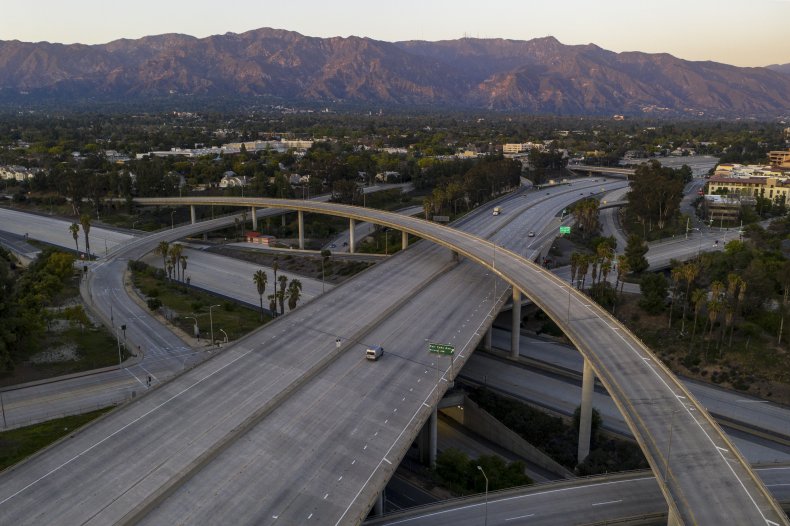 Delatorre has set up a GoFundMe page to cover the cost of his stepson's funeral.
Gullekson's relatives have also created a GoFundMe page. "It is with deep sadness that we share the passing of our beloved son, brother, nephew, and cousin Eric Gullekson," Michelle Torres wrote on a page that has collected over $5,000 in donations.
"We ask if we can come together as a family to raise funds for funeral expenses and final services. Any amount would be greatly appreciated during this difficult time."
The organizers have been contacted for comment.
The California Highway Patrol and Pasadena Police Department have also been contacted for additional comment.