Three Things We Need: Bipartisanship, Innovation and National Security | Opinion
Washington today is rife with toxic partisanship. Our economy is challenged as never before by a pandemic and global competitors targeting the U.S. market. And our national security, facing multi-faceted threats, hangs in the balance.
As professed policy wonks working within the U.S. political system, we keep an eye on all three of these challenges.
The good news is there is a nascent new policy now at play that addresses all three—if only members of Congress on both sides have the courage of their convictions and fund the very bipartisan program that they just authorized.
Our reference is to a provision embedded in the FY 2021 National Defense Authorization Act (NDAA), which passed both houses in December by veto-proof majorities. That provision is the CHIPS for America Act—impressively bipartisan in its list of sponsors including Senate Majority Leader Chuck Schumer (D-N.Y.) and House Minority Leader Kevin McCarthy (R-Calif.) among many others.
What the provision does is authorize appropriations to fund incentives for more semiconductor manufacturing capability in the U.S. There is often a knee-jerk reaction at the mention of "government incentives." But the case for this policy prescription includes considerations that are fundamental to protecting our cherished freedoms.
First, in the wake of COVID, we all now have a better appreciation for supply chains and the absolute imperative that the U.S. retain some manufacturing capability of critical things. Semiconductors surely fit that description: They are necessary for all modern conveniences from smart phones to automobiles to medical equipment. And they are similarly essential to the wide range of high-tech equipment that helps to make our military the world's best.
America has long had its eye on a range of critical areas, ensuring that we have domestic production and do not have to rely upon unfriendly foreign sources. The U.S. strategic oil reserve is one such example.
Second, semiconductors are foundational to the ongoing innovation that drives the U.S. economy from agriculture to satellites and to artificial intelligence. That innovation drives new products (including new defense technologies) and new companies, those companies drive employment, employment generates taxes and taxes fund our government.
Modern life requires complex machines—planes, trains and automobiles for sure, but also items many of us use every day without much thought—smartphones, kitchen appliances, LED lights, connected doorbells and cutting-edge medical devices.
Given their importance to our everyday lives, semiconductors are foundational to our economy. As 5G technology enables a new era of innovation—from smart manufacturing to driverless transportation to drones fighting fires and delivering life-saving medicines—government funding and strategy are essential.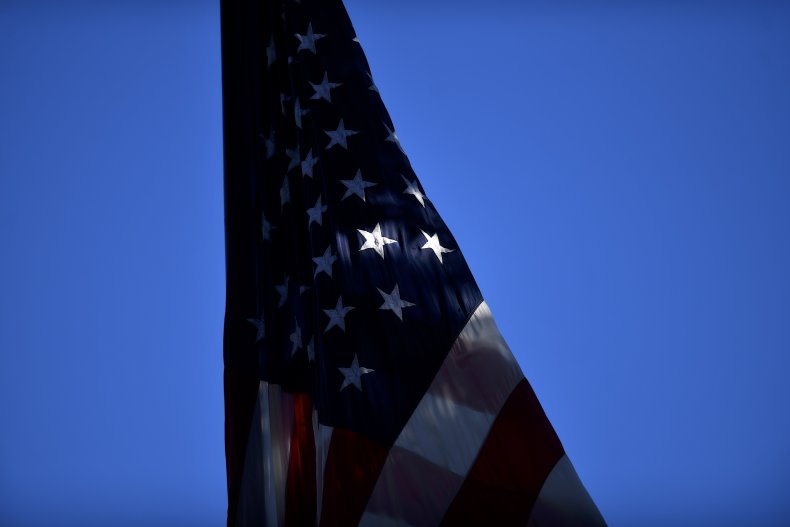 Let's look back. From the first Ford assembly line in 1913 to sending someone to the moon in 1969, America has maintained a leading role in technology and innovation. We have also been a world leader in semiconductors, starting with the invention of the transistor in 1947 by Bell Labs and then the integrated circuit by Texas Instruments and Fairchild Semiconductor in the late 1950s. Military funding used to flood the nascent U.S. semiconductor industry, using early microchips to build missiles and guide America's first ventures into space. These early microchip companies are what gave Silicon Valley its name.
Nowadays, the semiconductor industry is truly global, and collaboration across borders is critical. While the U.S. remains in a dominant position in the global supply chain, other major players include Japan, which provides much of the critical equipment, chemicals and wafers; Korea, especially dominant in producing memory chips; Taiwan, which hosts the Taiwan Semiconductor Manufacturing Company (TSMC) and the Netherlands, where most of the machines needed to fabricate chips are produced. The crucial roles played by these countries points to the importance of collaboration between the private sector and government and the adverse consequences of protectionism.
The Semiconductor Industry Association reported that 80 percent of semiconductor plants are located in Asia. While continued cooperation with these countries is crucial to America's interests, for the U.S. to maintain its key role in driving innovation, America needs to boost its own chip manufacturing capabilities at home.
We're off to a good start. TSMC is building a huge factory near Phoenix that will produce smaller chips crucial for smartphones. Samsung is considering opening a large semiconductor plant in the U.S. as well, another good sign.
But Congress has more work to do: to fund the CHIPS Act on a bipartisan basis, including research and development initiatives for domestic manufacturers.
Three things America needs today are more bipartisanship, fundamental innovation and national security.
Edwin J. Feulner, a Republican, is the retired president of the Heritage Foundation.
Jane Harman, a Democrat, served nine terms in Congress from California and recently completed a decade as president and CEO of the Wilson Center. She is the author of the new book, Insanity Defense: Why Our Failure To Confront Hard National Security Problems Makes Us Less Safe.
The views expressed in this article are the writers' own.