What You Didn't Know About Lewis Carroll, the Man Who Took Us to Wonderland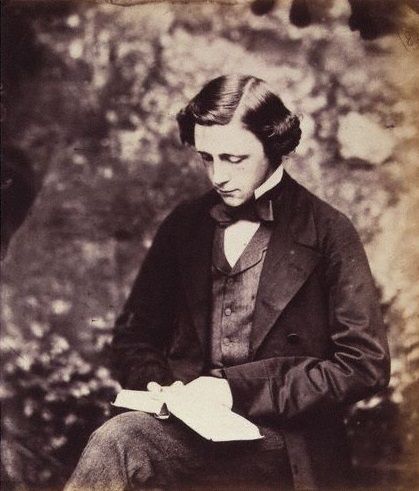 Lewis Carroll's Alice's Adventures in Wonderland is 150 years old this month and to celebrate the landmark birthday of his fantastical masterpiece — and that curious young girl who discovers a peculiar world populated with even more peculiar creatures after falling down a rabbit hole— here are a few things you might not know about the man who created the wonderful Wonderland.
"No," said Alice. "I don't even know what a Mock Turtle is."
"It's the thing Mock Turtle Soup is made from," said the Queen.
One piping hot bowl of mock turtle soup for me, please, and if you think it doesn't exist, think again.
Although Carroll did indeed pluck the jabberwocky, the grinning Cheshire Cat and the Mad Hatter from his vivid imagination, he cannot lay claim to the idea of mock turtle soup. It featured often in cookery books of the day.
Because of the difficulty in obtaining a giant turtle to make "real" turtle soup, Victorian chefs, including the ever-popular Mrs Beeton , came up with a simple alternative: "mock" turtle soup. And if you have half a calf's head and a few pieces of lean ham going spare, you're well on your way, according to Mrs Beeton's Book of Household Management , published in 1861.
That was four years before the publication of Alice's Adventures in Wonderland , where the recipe appears in the form of an illustration of a calf on a turtle's head. Ever since that moment, of course, mock turtle soup has been associated with Carroll and Alice, whatever the claims of the chefs.

"Who in the world am I? Ah, that's the great puzzle."
Charles Lutwidge Dodgson, aka Lewis Carroll, spent long hours occupied with puzzling — with words, with numbers and with theology. So it should come as no surprise to learn that the writer, mathematician, logician and Anglican deacon also tried his hand at one of the era's most compelling new pastimes: photography.
Carroll was considered a pioneer in early photography and built a portfolio of roughly 3,000 images taken over a span of 24 years. Most notably, Carroll photographed British poet laureate Lord Alfred Tennyson, and the sitting proved to be the only time the two men met.
According to an entry in Carroll's diary dated September 22, 1857, Tennyson was quite keen to master the art of photography, but was deterred by the vast amount of patience required.
While Carroll's photography subjects were most often people, mainly young girls, he also snapped landscapes, dolls, dogs, statues, trees and even skeletons. As his popularity for his work grew, he was invited to write a review of the 1860 London Photographic Society Exhibition.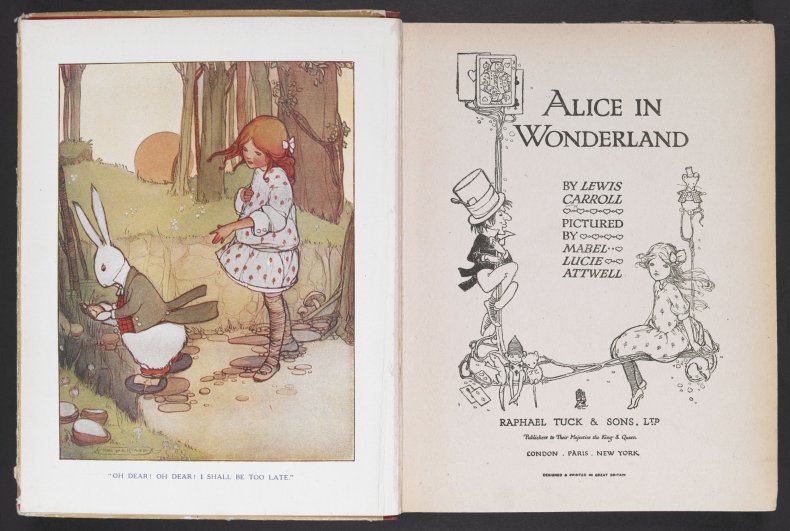 "If I had a world of my own, everything would be nonsense."
Carroll didn't have a lot of friends as a child. In fact, it's safe to say that he didn't have any. During the first 11 years of his life, Carroll grew up in relative isolation with only four younger sisters as playmates.
Born into a family of strong ecclesiastical ties — his great-great-grandfather and great-grandfather were both clergymen — Carroll and what would eventually become seven siblings (his two brothers were much younger) endured a pious upbringing. It couldn't halt the Wonderland author's imagination, however, and the eldest sibling of the Dodgson clan soon established an irreverent humor.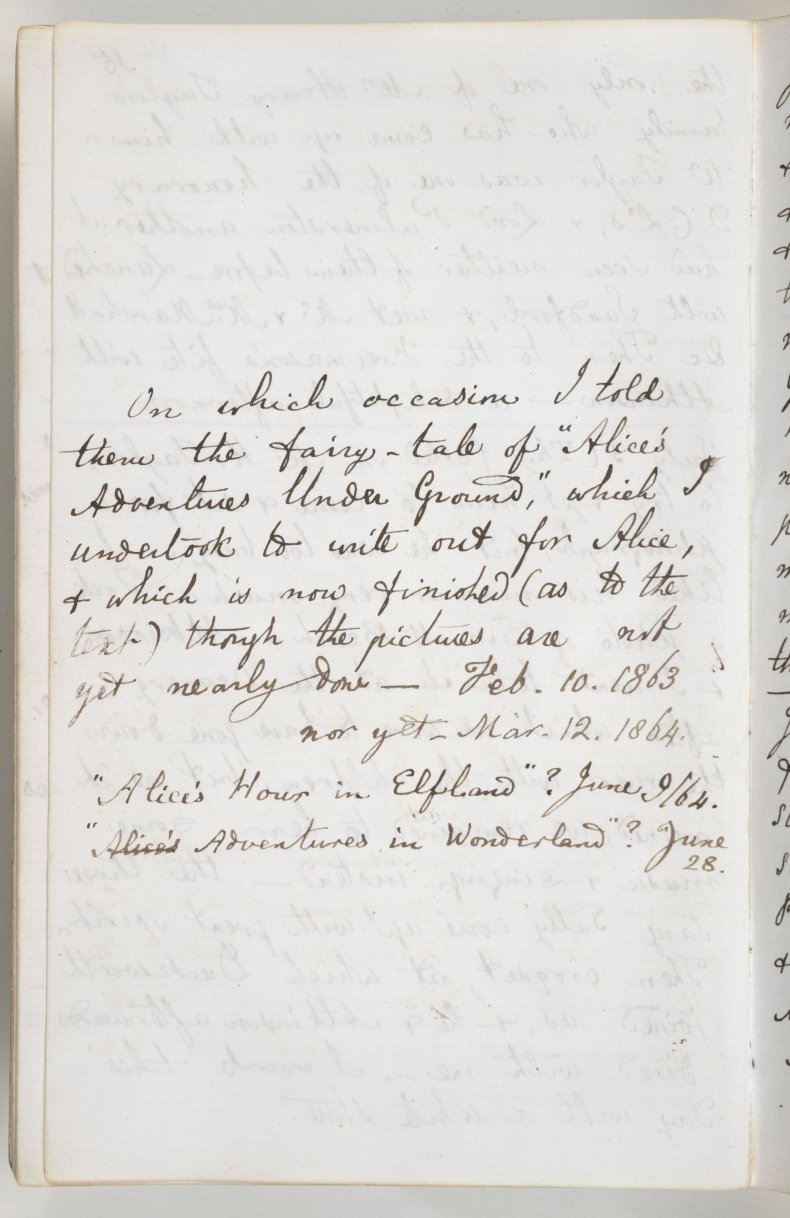 "Imagination is the only weapon in the war against reality."
Carroll was a keen and prolific writer. He penned 27 unpublished and published works, including family magazines, poetry and (oddly) games. He started early, writing family magazines —amusingly titled The Rectory Umbrella and Mischmasch — when he turned 13 and published a short humorous story called La Guida Di Bragia when he was 23.
He also composed a series of textbooks —one of which, called Symbolic Logic Part I Elementary, was presented as a serious test book for schools across England. Carroll, however, ruined it for himself by cleverly inventing the "Carroll game," a set of examples of puzzles to be solved.
Carroll turned his attention to problems of logic during the remaining 12 years of his life and rather moved away from imaginings and original writings.
How ever weird and wonderful Carroll was, his personality was and remains a fascinating synthesis between the fantastical and logical. It's this very characteristic that has fuelled academic and psychological debates over the morality of Lewis Carroll.
The British Library, based in London, is hosting an exhibition which focuses on the enduring popularity of Wonderland and how it has changed since its first publication 150 years ago. Helen Melody, curator of the "Alice in Wonderland" exhibition, told Newsweek that the show celebrates "the richness and diversity of such a hugely popular book."
The Alice in Wonderland is open at the British Library until April 17, 2016. According to Macmillan publishers, November 11 marks the 150th anniversary since the book was first published in 1865. It is thought that Wonderland was published mid-November.