Three Of Trump's Key Victory States Are Now Embarrassed By Him, Polls Show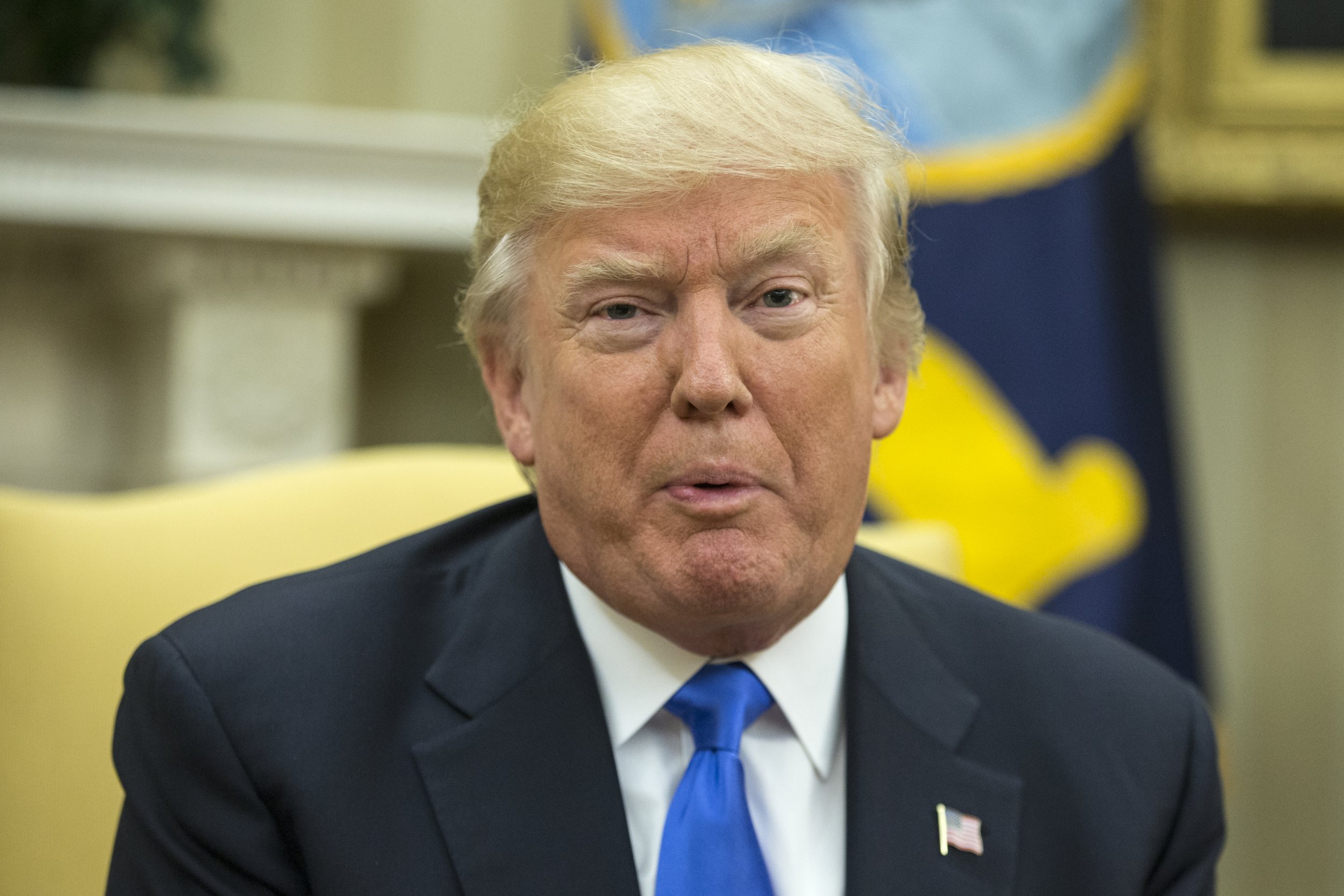 Donald Trump's popularity has dropped in three key states that helped him with the 2016 presidential election, following violence in Charlottesville, three new polls show.
Surveys from NBC News/Marist show more than half of voters in Michigan, Pennsylvania and Wisconsin do not view the president favorably, with more than 60% of voters in the three states claiming they are "embarrassed" by Trump's behavior.
Of the three states polled, Michigan has the highest percentage of voters who view Trump unfavorably, at 56%, with just 34% of voters holding a favorable view of the president.
And in Pennsylvania 54% disapproved of the president, with 35% approving of his performance, while in Wisconsin 56% disapproved of his performance with 34% approving, the polls showed.
The surveys were conducted between August 13-17 following a weekend of violence at a white supremacist rally in Charlottesville that left one counter-protester dead after a car plowed into the group she was demonstrating with at high speed.
The president's reaction to the violence was widely criticized after he placed blame for the violence on "both sides" and appeared to suggest there were people on the white supremacist march who were neither neo-Nazis nor white supremacists.
"You had a group on one side that was bad and you had a group on the other side that was also very violent. Nobody wants to say it, but I will say it right now," Trump said in comments that some people felt were an attempt to placate members of white supremacist groups.
The new polls also showed that just 25% of voters in Pennsylvania and Wisconsin said they felt proud of the president, and 28% of those polled in Michigan said the same.
The survey results showed a marked difference in the general opinion of the three states since the November election, when Trump became the first GOP candidate to take the three states since the 1980s.