Three Turkish Soldiers Killed in Kurdish PKK Ambush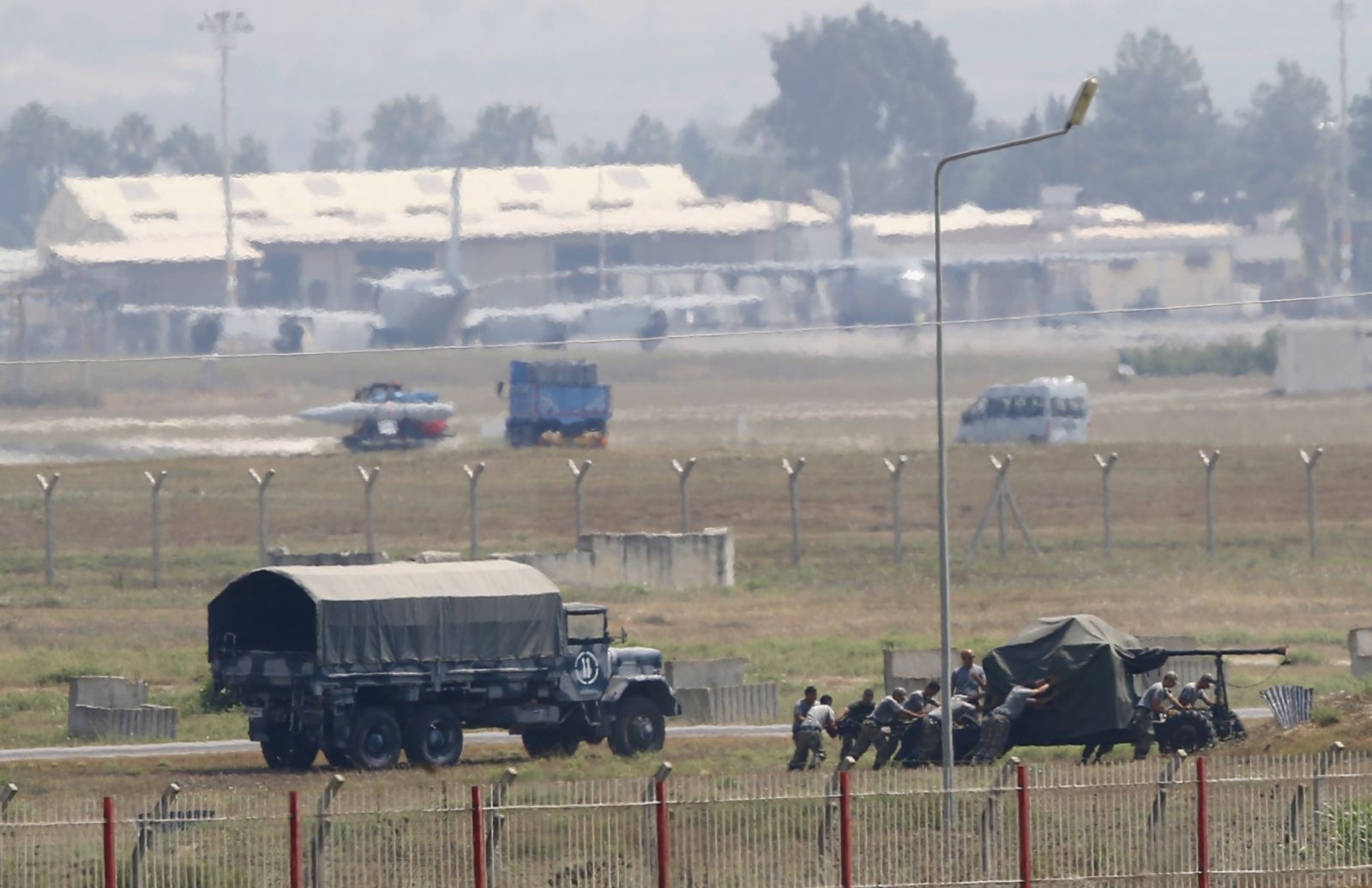 Three Turkish troops were killed in an ambush by Kurdistan Workers' Party (PKK) fighters in the southeastern province of Sirnak on Thursday, the military has confirmed in a statement released to the media.
The soldiers were killed when PKK members opened fire on a military convoy as it moved along a road during a counter-terror operation in the Akcay district of Sirnak province, the Turkish army said.
"As a result of an attack by the Separatist Terror Organisation three of our brave personnelone officer, one non-commissioned officer and one privatewere killed," the statement said, using a generic term for the PKK regularly used by the military.
"Drones, helicopter gunships and commando units have been despatched to the scene," it added.
The attack comes after a week of clashes between the Turkish military and the Kurdish separatists following the ISIS-linked suicide bombing in the southeastern town of Suru last Monday, which killed 32 people.
The Turkish government has reacted to the deadly attack by targeting both suspected ISIS members in raids and also Kurds with suspected links to the PKK, an outlawed group in the country which is designated as a terrorist organisation by the EU and the U.S.
In retaliation for the Suru massacre and government raids on Kurds, the PKK have carried out a number of extrajudicial murders of people suspected of working with ISIS and attacks on Turkish authorities. Last week, the group claimed responsibility for the revenge murders of two police officers in the town of Ceylanpinar, and that of an alleged ISIS militant in the country's biggest city, Istanbul.
Doruk Ergun, security analyst at the Istanbul-based Centre for Economics and Foreign Policy Studies (EDAM), says that PKK attacks and Turkish operations in the country's southeastern regions are likely to continue as the security situation worsens.
"In times of escalation this is what happens, this is the pattern that we have seen in the last decades," he says. "The Turkish forces increase their operations, the PKK retaliates, especially in their traditional zones of control which includes eastern and southeastern Turkey."
"We are seeing a situation that is gradually spiralling out of control, we will see more deployment of Turkish forces to the southeast, we are going to see more air operations against targets in northern Iraq especially and policing operations in metropolitan areas, especially traditional PKK zones," he adds.
The PKK has killed almost 40,000 people in its insurgency against Ankara since 1984. A ceasefire had been observed between the two sides since the end of October 2012 at the behest of imprisoned PKK leader Abdullah Ocalan.