Three Ukraine-Bound Circus Lions Found in Rome Suburb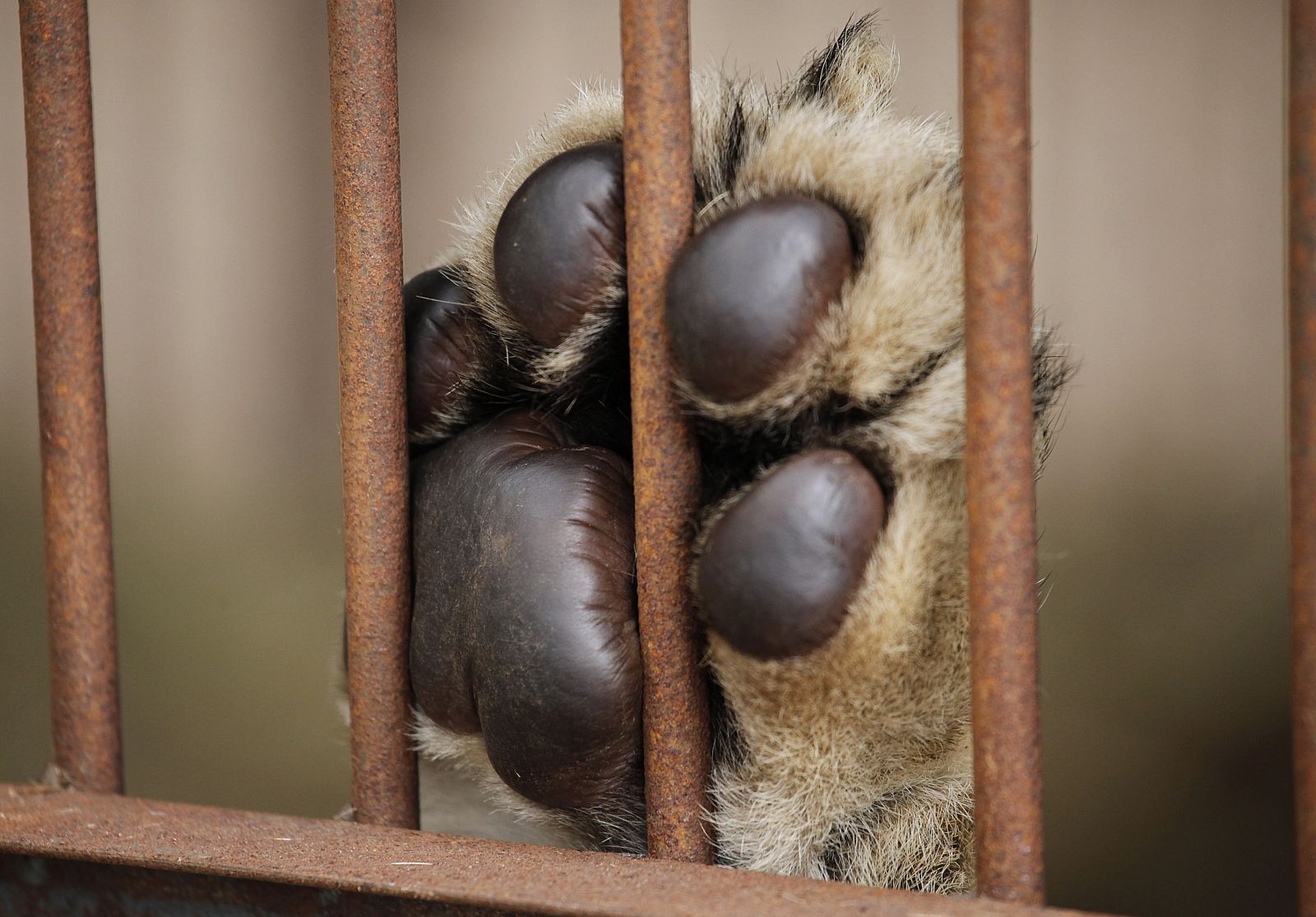 Residents of a Rome suburb got a surprise on Wednesday when police discovered that the source of strange noises they had reported was a broken-down truck containing three caged circus lions, according to a report in Italian newspaper Il Messaggero.
The lions had been parked in the sun on the outskirts of Rome for at least three days before Italian authorities told the driver to move the large cats into a cooler area, according to Forestry Corps representative Diego Barbone.
The Italian Anti-Vivisection League (LAV) received calls on Tuesday morning from residents of the district of San Basilio to the north east of Rome with complaints of strange animal noises and roaring in the the area. Upon contacting the State Forestry Corps on Wednesday, LAV discovered the Italian police force was already looking into the matter.
Gina Angelini from the non-profit animal rights organization says it had received a number of phone calls on Tuesday morning from residents in the urban district, who said they had been hearing the noises in the area "for about two weeks." However, Barbone dismissed this, telling Newsweek it was "a couple of days, not couple of weeks."
Upon investigation on Wednesday morning, the Forestry Corps discovered three caged lions parked on the side of the road in the urban neighborhood. Barbone explained that the lions were there for a few days because the engine of the vehicle transporting them broke down but, "everything was OK. We checked the documents and everything and we suggested the driver move the animals to a cooler area."
Barbone said a member of an Italian circus family who was transporting the lions was taking them to Ukraine, although he could not provide the name of the circus.
Il Messaggero reported the lions were found in a Roma camp at the intersection of two roads. Barbone was unable to specify where in the San Basilio district the lions were located.
LAV wrote on Thursday that although the lion owners may have had the proper documents. "they did not have the necessary permits for parking in that camp, or to keep the animals in cages in the truck: the current regulations, in fact, say they must camp at specific municipal areas, with fences where the animals can move more freely, with appropriate environmental provisions."
The Italian Forestry Corps is responsible for investigating and arresting poachers, safeguarding protected animal species and enforcing endangered species laws. No fines have been issued to the owner of the lions for stopping on the side of the road.
Asked if it was legal for the owners of the lions to house them on the side of the road in San Basilio, Barbone said: "I don't know. There was no investigation, there was nothing wrong about this."