Three U.S. Citizens Among Dead in Kabul Car Bombing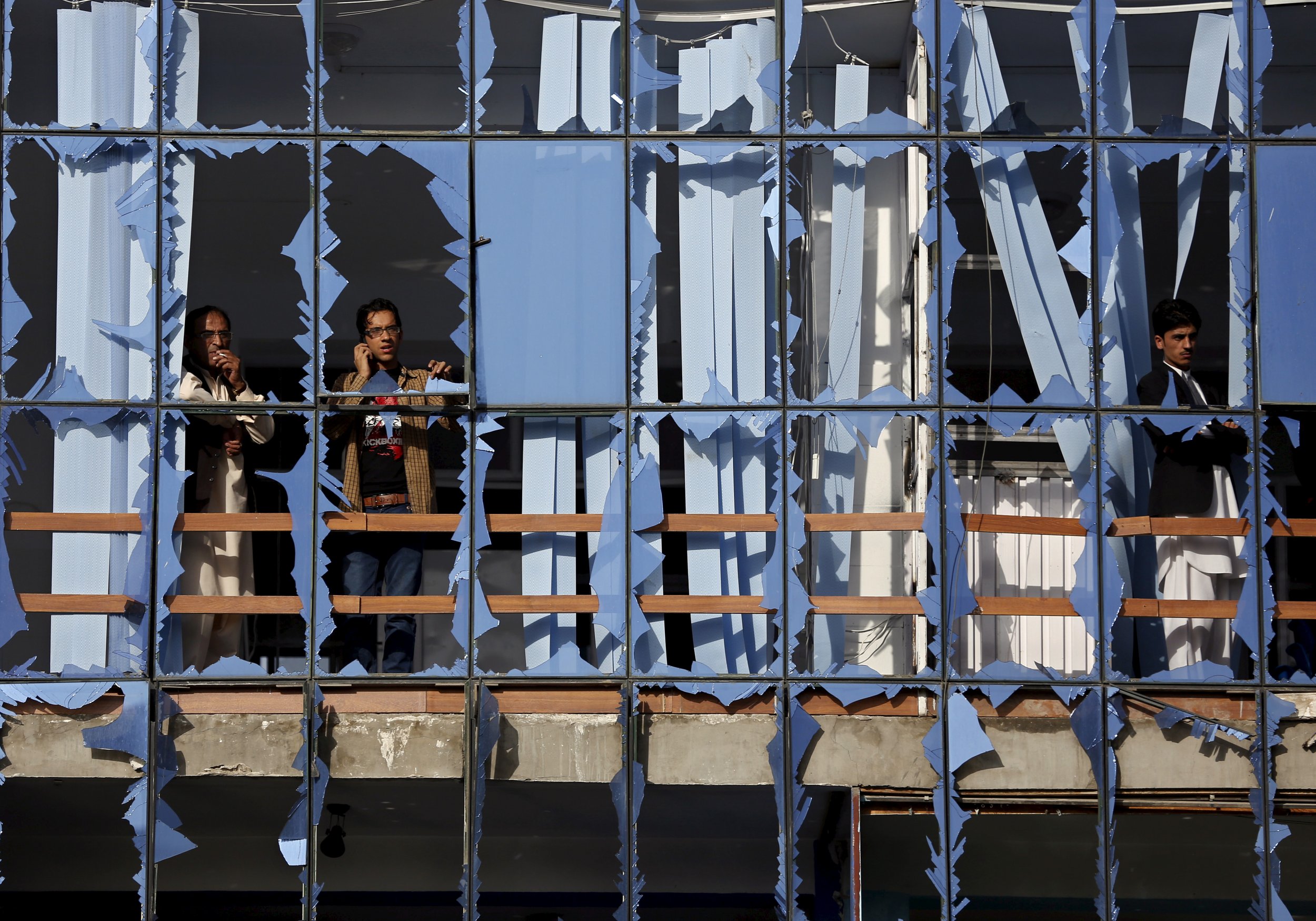 KABUL (Reuters) - Three U.S. contractors were among 12 killed by a Kabul bomb that targeted their NATO convoy, the U.S.-led coalition said, making the attack one of the most lethal for U.S. citizens in Afghanistan in recent years.
The suicide attack outside a hospital on a residential street at rush hour killed mainly Afghan civilians and injured scores more, heightening the anger felt in Kabul after a barrage of deadly blasts this month killed dozens.
The attacker drove his car toward an armored pickup truck belonging to contractor DynCorp International that was torn open and left twisted and blackened by the blast. Dozens of vehicles were destroyed, including a school van.
One U.S. contractor died when the bomb exploded, and two died from their wounds, the NATO coalition known as Resolute Support said late on Saturday. It did not name them.
The U.S. embassy in Kabul condemned the bombing.
"The United States remains committed to assisting our Afghan partners in their efforts to ensure a peaceful future," it said in a statement.
Contractors such as DynCorp, which has a long involvement in the war and provided bodyguards for the last president, have frequently been targeted. Four U.S. DynCorp employees were killed in a similar Kabul suicide attack in 2013.
Bombings have increased in Kabul since the government and the Taliban in July confirmed that Taliban leader Mullah Omar died two years ago, putting paid to hopes that the insurgents would quickly return to the negotiating table.
The U.N. mission in Afghanistan called for an "immediate halt to all such disproportionate attacks" in civilian-populated areas.
Fighting killed 5,000 civilians in the first half of this year, more than at any point since war started in 2001.
The violence has strained Afghanistan's ties with Pakistan, with Afghan President Ashraf Ghani accusing the neighboring country of not doing enough to stop militants planning attacks from training camps that he says lie across the border.
Pakistan called the latest attack on civilians "cowardice" and promised to fight against "a common enemy."
But, referring to his belief that Islamabad only cracks down on fighters who launch attacks on its soil, Ghani issued a statement calling on Pakistan to "use the same definition of terrorism" at home and in Afghanistan.
Afghanistan's chief executive officer, Abdullah Abdullah, who shares power with Ghani and has been critical of Pakistan's record on fighting the Taliban, called the attack a war crime.
"We will do everything to protect our people and our country and go after terrorists and our enemies anywhere they are," he said.
The Taliban, fighting to re-establish hard-line Islamist rule 14 years after they were ousted, denied they was behind the attack. No group has claimed responsibility.
Security sources said the contractors worked for DynCorp International. The U.S. company, which provides training, security and aviation maintenance to the NATO mission and the Afghan military, confirmed it was the target.