Three U.S. Special Forces Soldiers Killed in Niger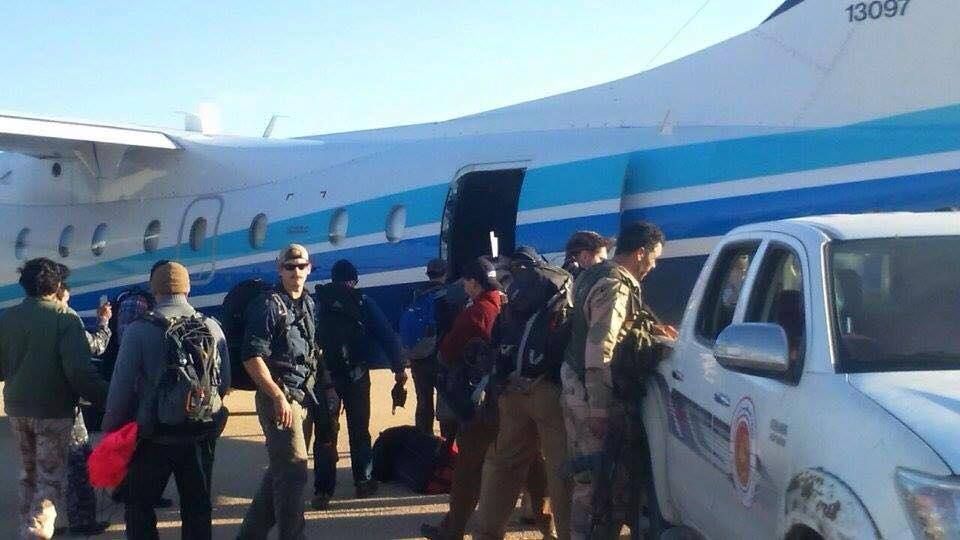 Three U.S. Special Operations officers were reportedly killed — and two others wounded — near the Mali-Niger border when a joint US-Nigerien patrol was attacked Wednesday
"A joint U.S. and Nigerien patrol came under hostile fire in southwest Niger," Lt. Cmdr. Anthony Falvo, a spokesman for the United States Africa Command in Stuttgart, Germany, told the New York Times in an email late Wednesday.
Falvo added that the military is still "working to confirm details on the incident." The names of the dead soldiers were not immediately released.
The ambush occurred about 120 miles north of the Niger capital Niamey, in an area known for raids from the al-Qaeda offshoot, al-Qaeda in the Islamic Maghreb. The three dead Green Berets represent the first U.S. casualties in the joint mission in Niger, where U.S Special Ops troops have been serving as advisers as the Saharan nation battles the ISIS-linked Boko Haram and the al-Qaeda group.
The details of the ambush, which occurred Wednesday afternoon local time, remain unclear, and no one initially claimed responsibility. But the U.S. said the operation was strictly training, not a combat mission.
The two wounded soldiers were in stable condition, CNN reported.
The terror group al-Qaeda in the Islamic Maghreb has been battling a French anti-terrorism effort called Operation Barkhane, though some experts believe it is only increasing instability in the region.
"Operation Barkhane may be doing more harm than good, since it provides crucial support to the repressive governments that are at the heart of the [region's] problems," Foreign Affairs reported. "A lighter French footprint focused on local peace-building efforts would cost less and be more effective in bringing real stability to the region."
In June, the Trump administration signed onto a French resolution at the U.N. creating a 5,000-person anti-terrorism force, though it is unclear who will pay for the mission, which was apparently a White House concern.
And even with French and U.S. military involvement, insurgents continue to enter Niger from Mali, Nigeria and Libya, the Times reported.
American troops are currently providing support and training to Niger, but also establishing a U.S. drone base, CNN reported.