Three Ways to Actively Support Employees with Chronic Conditions
Now that economies and offices are opening back up to in-person work, employers are reevaluating workplaces to ensure the continued health and safety of their employees.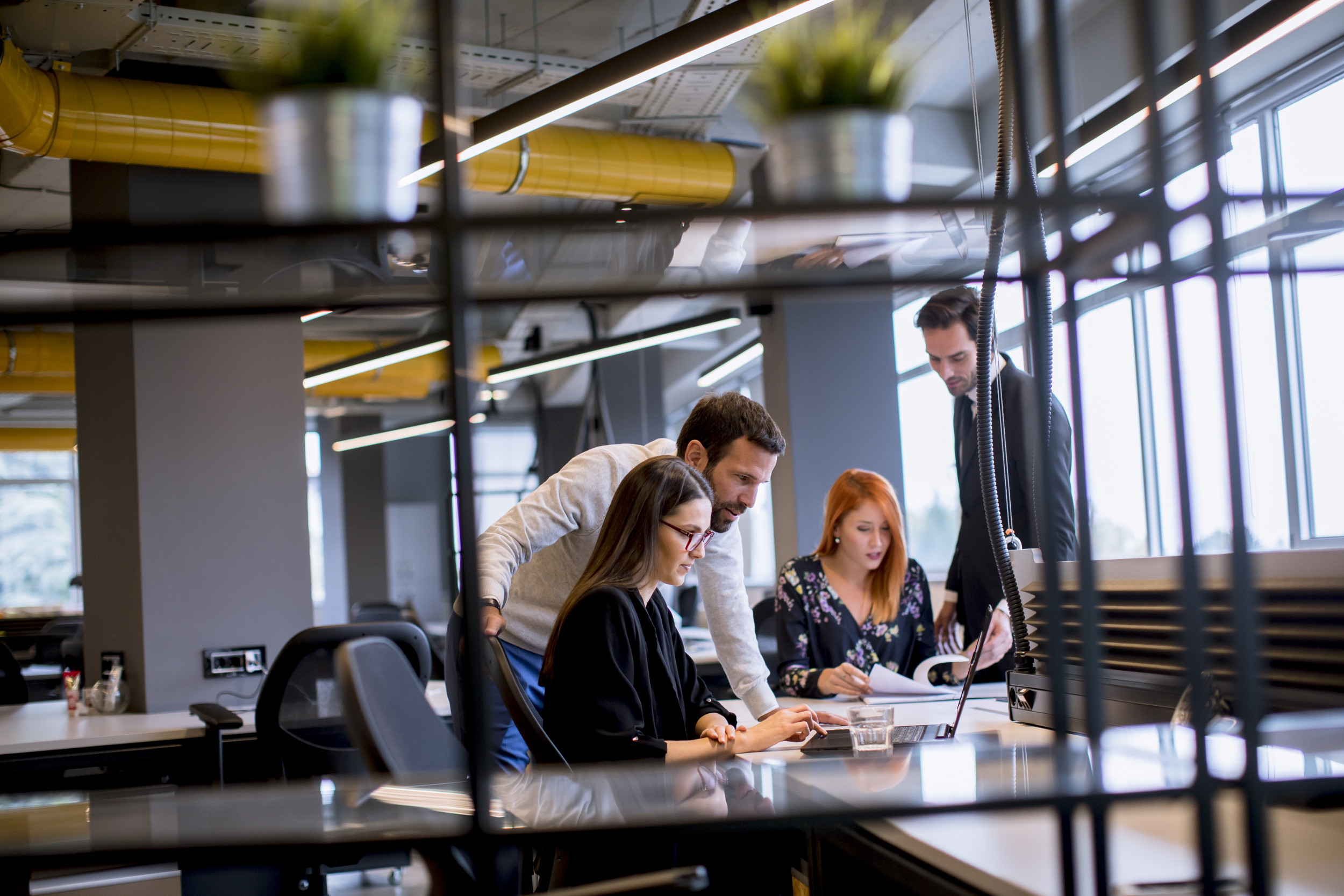 Almost overnight, the COVID-19 pandemic blurred lines between employee safety and employee health. As a result, employers faced increased responsibility to consider and care for the health of their employees — providing hand sanitizer and personal protective equipment, tracking potential contact with the virus, revamping workspaces to allow for social distancing, or closing offices altogether.
Now that economies and offices are opening back up to in-person work, employers are reevaluating workplaces to ensure the continued health and safety of their employees. However, the biggest long-term threats to the health of our employees and organizations may not be related to COVID-19 at all.
Instead, we need to be thinking about another, less publicized health crisis that has been quietly but rapidly evolving in our country for the past 20 years: chronic conditions.
The chronic condition crisis
​​Studies from the early 2000s predicted that by the year 2025, 49% of the U.S. population would have one or more diagnosable chronic conditions. Unfortunately, the growth of chronic conditions in the last five years has outpaced earlier predictions, leading to higher rates of illness.
A 2020 study published by the CDC shows that 51.8% of individuals have at least one chronic condition, and almost 30% have more than one. Even more interestingly, the Agency for Healthcare Research and Quality shows that chronic conditions are not limited to those aged 65 and older. Instead, 44% of older millennials have at least one chronic condition, and 49% of working individuals aged 45 to 65 have multiple chronic conditions.
From 2019 to 2020, employers spent roughly $2.5 billion treating five common chronic conditions in the workplace. Without such proper care, chronic conditions become exacerbated, leading to additional costs. As a result, employers spend a total of $36.4 billion annually in costs resulting from absenteeism and presenteeism rates that are 6 times higher than employees without a chronic condition.
Because people with chronic conditions are at higher risk for COVID-19, we are likely facing a second pandemic of chronic condition exacerbation. Many individuals with chronic conditions were unable to attend doctor appointments as regularly as usual, or may (like many of us) have gotten out of healthy habits during prolonged periods of social isolation.
To safeguard against subsequent absenteeism resulting from this change, employers need to be willing to implement programs that support employees with chronic conditions in better condition self-management.
Here are three tips for supporting employees with chronic conditions.
1. Lead with Empathy
Chronic conditions are stigmatized and can be isolating, which means we often don't know which employees and coworkers are currently struggling with a chronic condition.
Providing opportunities for employees to discreetly connect with someone who can help them navigate their condition is important to help them feel understood and supported. Whether this means providing healthcare coverage for therapy, including Employee Assistance Programs as part of employee benefit packages, or utilizing a third-party platform to help employees adhere to care plans through empathy-driven support teams, every little bit helps.
In addition to individualized support systems, we can educate all employees about chronic conditions through many of the same channels used to address mental health, career growth and diversity, equity and inclusion initiatives, such as lunch and learns, town halls and small focus groups.
2. Proactively Build Motivation
For many, managing a chronic condition is like having a second job. Attending regular doctor visits, taking medications multiple times a day, and frequent glucometer or other metric checks can quickly become overwhelming and get forgotten in the daily hustle of emails, meetings and OKRs.
Even for employees without chronic conditions, work responsibilities frequently get in the way of making healthy decisions. In fact, 22% of Americans cite "staying too late at work" as a reason for skipping exercise.
Employers can encourage healthy behaviors, such as care plan adherence and exercise, by proactively building motivation through incentives. This could be something as simple as offering a prize to the individuals or departments with the highest logged step count after a summer-long walking competition — or as robust as an employer or health plan-facilitated rewards program for healthy behaviors like medication adherence, flu vaccinations and more.
3. Prioritize Health
"Work-life balance" has become a buzzword for recruiters, especially those looking to attract millennial and Gen Z employees. But that attitude extends to other generations, too.
A 2021 study of the best places to work showed that two-thirds of top-rated companies actively promoted a healthy work-life balance. For employees with chronic conditions, that balance becomes even more critical to successful disease management.
When it comes to promoting work-life balance, actions speak louder than words. Beyond signaling healthy balance in job postings, we can offer paid time off for annual wellness visits, bring flu vaccine clinics to the workplace, encourage walking meetings or schedule active company parties — like bowling or volleyball tournaments — alongside traditional cocktail hours and dinners. In addition, we can consider "putting our money where our mouth is" by incentivizing certain key preventative care measures to improve buy-in and strengthen employee health.
Majority Rules
As chronic conditions continue to rise, we are rapidly approaching a workplace environment in which more employees will have chronic conditions than not.
While chronic conditions do not define an individual, they do impact individuals. Successful businesses will understand that difference and proactively work to both support and retain their employees' chronic conditions through empathy, motivation and prioritizing their health.