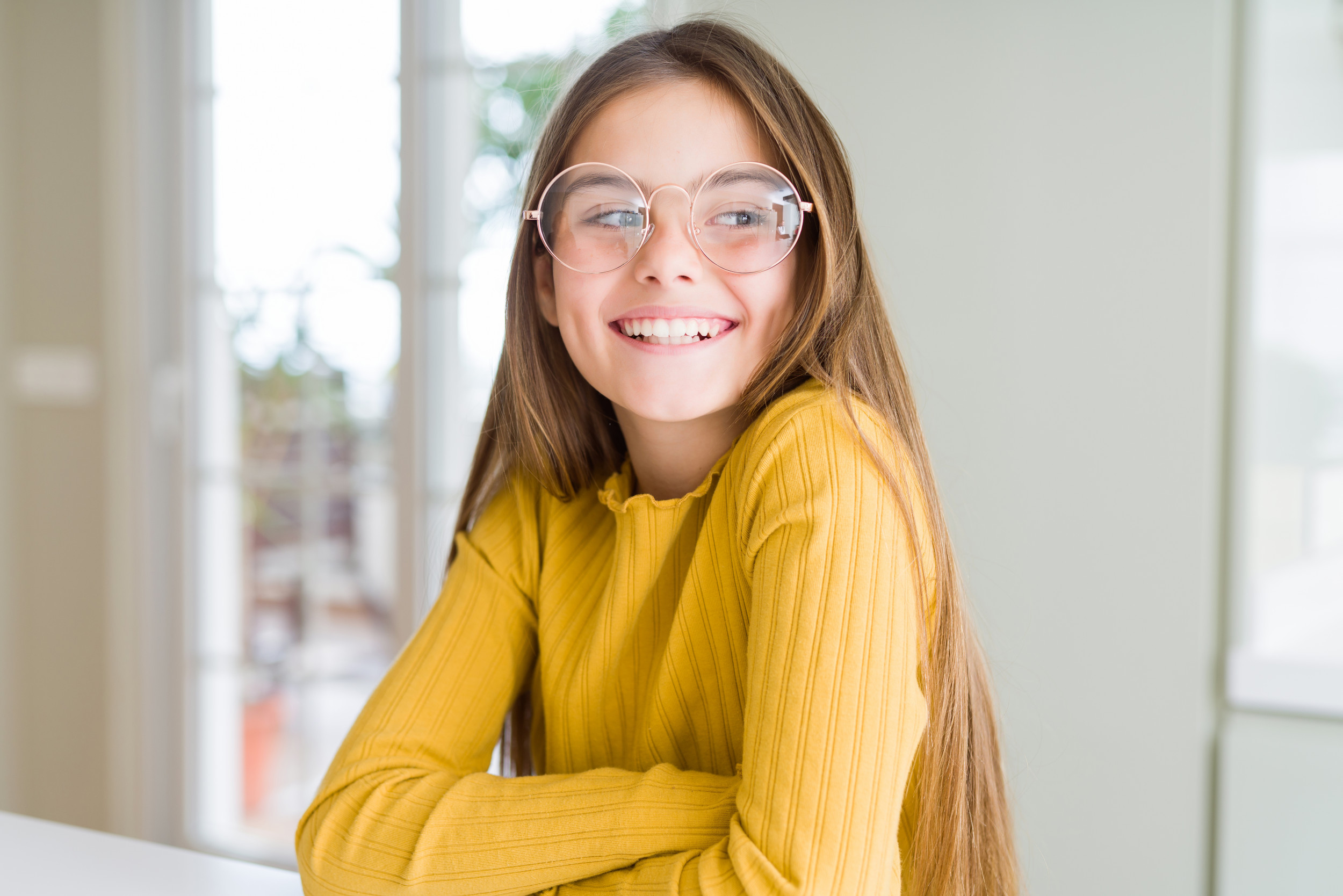 When it comes to academic achievement, girls are outperforming boys at nearly every level. Girls are earning better grades than boys, outpacing boys when it comes to high school graduation rates and outnumbering boys at colleges across the country.
Despite this and despite recent efforts to build more equitable hiring and promotion practices, we know that sexism remains pervasive in the job market across every industry and field. But there's another insidious issue that we must be more aggressive in addressing — and it's related to the one data point in which we still see boys outperforming girls by a wide margin: confidence.
According to a 2018 study, boys and girls exhibit similar levels of confidence up to the age of twelve. But after this age, these levels begin to diverge dramatically. By age 14, girls report levels of self-assurance that are 27% lower than those of boys, and the gap widens throughout adolescence. The study further indicates that by age 14, "Girls are more likely than boys to describe themselves as stressed, anxious, shy, emotional, worried, depressed, and ugly; while boys are more likely to say they're confident, strong, adventurous, and fearless."
Given such a wide gulf in how boys and girls see themselves, it's time to start asking what our schools should be doing to close the confidence gap. How can we help girls see the best in themselves so that they feel empowered to set big goals and dream big dreams? How can we do more to ensure that girls' confidence keeps pace with competencies and capabilities that climb higher and higher with each passing year?
I recently had the chance to speak with Dr. Sian "Leo" Proctor, a geology professor and SpaceX astronaut who recently became the first Black woman in history to pilot a spacecraft. She often talks about the need for schools to create "JEDI spaces," or environments that are just, equitable, diverse and inclusive. She also emphasizes the "need to ensure that all girls feel important and empowered" and "to help girls understand that life isn't just about achievement, but also fulfillment."
That's a powerful point in the abstract. But how do we make it real? What tangible steps can we take in our schools to put Dr. Proctor's advice into practice? I see three ideal places to start:
1. Show, don't tell.
Teenage girls spend nearly half of their waking hours in school. And who do they see leading during those all-important hours? While more than three-quarters of their teachers are female, more than two-thirds of their high school principals are male. And since the overwhelming majority of school system CEOs and superintendents come from the population of principals, it's no surprise that males hold more than three-quarters of those positions as well.
Every day, this leadership imbalance sends young women the message that there is only so far they can rise — even in a profession in which they outnumber men three to one. As such, if schools want to get serious about closing the gender confidence gap, they need to do more to focus on gender equity in their own leadership ranks.
2. Blunt the negative impacts of social media.
Not surprisingly, time spent away from school isn't doing much good for girls' or boys' confidence levels either. Today's teens spend between five and seven hours on social media each day, and the negative impacts of social media on emotional health are far higher in girls than in boys. Due to social media use, girls endure brutal online harassment, damaging body comparisons and interruptions in sleep patterns with greater frequency and intensity than boys. Each of these factors is known to contribute to lower overall levels of confidence.
While schools have made great strides in emphasizing social and emotional health, only a handful of states have made social and digital media literacy a significant part of their curricula. If we want to do more to boost girls' confidence, ensuring that they are equipped with strategies for healthy social media use will be a key puzzle piece moving forward.
3. Build confidence in the skills of the future.
Social media isn't the only aspect of students' digital lives that schools should work to address. There's also a need for students to build confidence in the knowledge and skills they will need to excel in the jobs of tomorrow; this need is especially pressing for girls. Tech jobs are growing faster than any other sector, yet women make up just 25% of the technology workforce.
Jackie Smalls, chief programs officer at Code.org and former vice president of programs at Black Girls Code, recently told me that we can infuse more tech into our curricula without sacrificing time devoted to other critical subjects. Integrating tech content in other core subjects can enrich the experience.
It is a win-win and even more so for the girls who will gain the familiarity, capabilities and confidence they will need to correct tech's gender imbalance in the years to come.
What is education without confidence?
Mark Twain once famously wrote that "All you need in this life is ignorance and confidence, and then success is sure." While I may not agree with the first part of his equation, Twain made a powerful statement about what people are capable of when they elevate faith in themselves above the fear of the challenges they may encounter.
This is precisely why building confidence should be an essential part of our schools' mission from day one. For what is education without the belief that you can do something of value with the knowledge you've gained?