Three Workplace Boundaries I'm Setting for Our Second Pandemic Winter
While we can't avoid the uncertainty of what is to come, we can get more intentional about the boundaries we set both in and outside of work.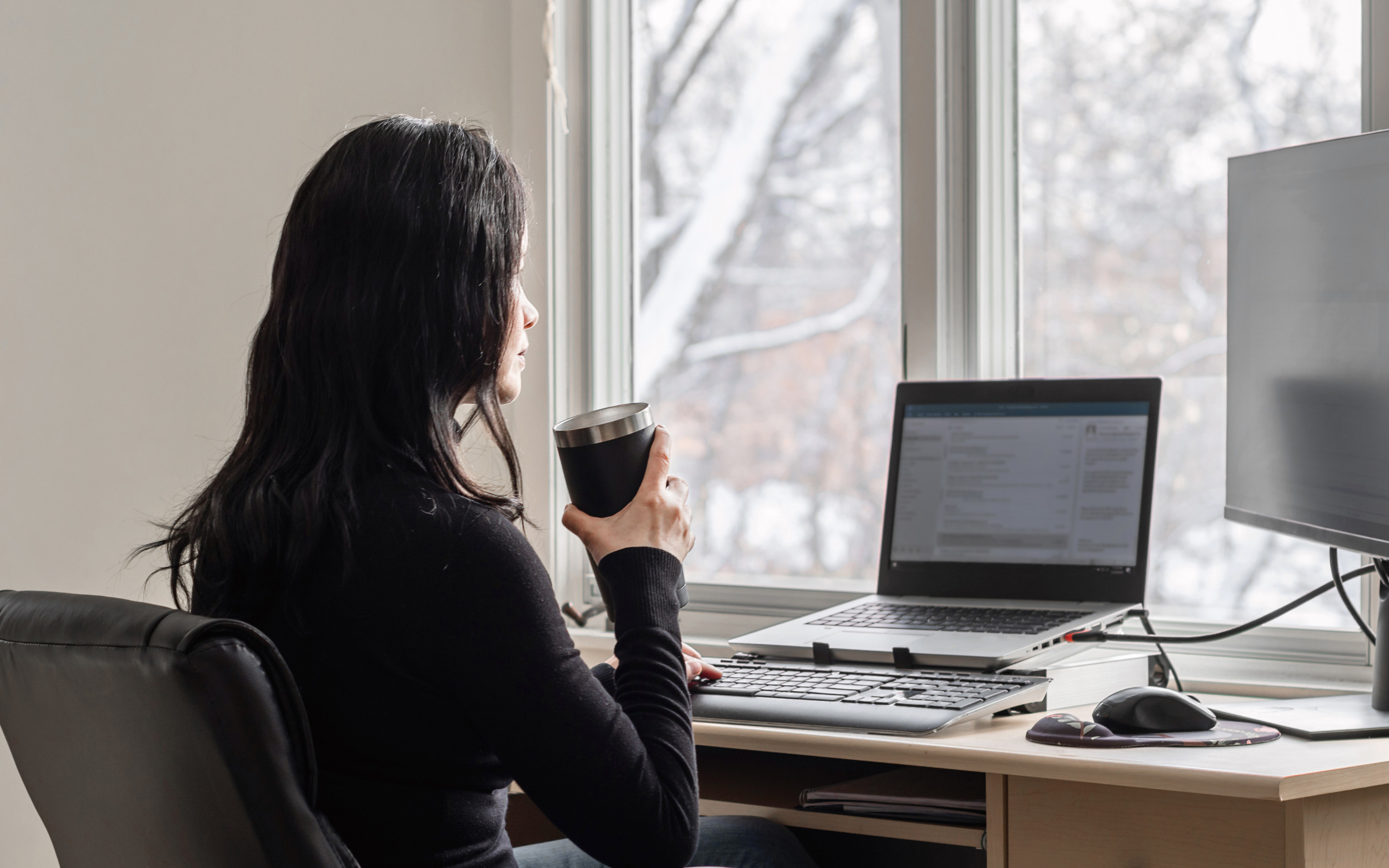 I used to identify as an "extreme health hobbyist." I took care of myself like an athlete would — not to train for triathlons but to show up to work feeling my most creative, focused and productive. It wasn't just a mind trick. Research shows daily workouts directly correlate to an increase in our mental firepower, helping us manage our time better, have smoother interactions with coworkers and end the workday feeling more satisfied.
Then COVID-19 hit. Within weeks of lockdown, my tri-weekly gym workouts were replaced with screen marathons as I tried to keep up with the demands of the competitive industries of crypto and tech. My energy changed and I knew my team, like everyone shifting to remote work during a global crisis, was facing their own challenges, too.
As we enter into our second pandemic winter, I'm feeling more optimistic. Why? Because over the last year, we've learned what it takes to thrive in this new world of work. Here's how I plan to approach work and avoid the winter blues.
My Virtual Office Will Have Set Hours
The loss of a physical office door has had pros and cons for me. While I miss having face time with my team, virtual channels of communication have made me more accessible as a leader. Colleagues who once hesitated to knock on my door to clarify project details or chat about a challenge can now tag me in a Slack thread.
Without the physical boundary of an office door, however, my focus is interrupted — a lot. A virtual office door can't be shut, but it can have boundaries. It's taken more than a year, but I now see the importance of turning off Slack notifications or letting my team know when I am occupied and simply can't respond to internal communication. Being available to each other is important, but it can't come at the expense of focus or rest.
Everyone's Self-Care Will Be My Priority
Generally, when we talk about self-care, it's personal — like taking a bath, talking to a friend or sleeping in. During a global crisis, however, employers must recognize the importance of employee mental wellness and make it a professional priority.
Self-care in the workplace is new territory for most employers, myself included. But here's what I know: According to a survey conducted by Robert Half, nearly 70% of pandemic-era remote workers say they now work on the weekends, and 45% regularly work more hours during the week than they did before. People are having trouble disconnecting from work, and that's a recipe for burnout. In fact, another study from December 2020 found that 76% of U.S. workers admitted to feeling burned out, which leads to productivity loss and resignations.
I plan to experiment with offering wellness workshops this winter, and more importantly, engage my team on how they want to see self-care integrated into our workplace. People need support on their own terms. For some, that could mean flexibility or explicit permission to log off and relax. Others could appreciate programs that facilitate social opportunities or simply benefit from an office culture wherein taking mental health days is normalized.
My Expectations Around Productivity Will Change
A key part of my winter '21 strategy is acknowledging we won't always be on our A-game — and that's OK. Like any employer, I want to avoid productivity decline, but I also recognize, just as working conditions have changed, so should expectations around how much can get done.
One of the best ways I've learned to support my team is to be intentional about easing their workflow and empowering them to ask for help when needed. For instance, customer service is the biggest team at our company. At times, the team's workload fluctuates and requires putting in extra hours for weeks or even month-long stretches. Before the pandemic, managing these peak periods would've been an acceptable part of the job. But with the additional stress and anxiety we're all facing, the extra push might just be enough to throw someone off balance.
I recently encouraged the hiring of additional people so everyone could minimize overtime and extra pressure. That may mean less work accomplished per person in the short run, but a happier team will be more productive and more likely to stay at the company long-term.
While we can't avoid the uncertainty of what is to come, we can get more intentional about the boundaries we set both in and outside of work. This winter, I'm going to be a health hobbyist for my whole company, looking for ways we can not only work but feel better — together.