On Three-Year Anniversary of Election, Polls Say Most Americans Disapprove of Trump
Three years after he was elected, opinion poll averages show that a majority of Americans do not approve of President Donald Trump's presidency, and for most of his tenure, a plurality of people have consistently disapproved of his job performance.
In averages of numerous polls available on RealClearPolitics since his January 2017 inauguration, Trump's job approval rating has remained relatively consistent, but he has clearly failed to win over the majority of Americans. Even polls such as Rasmussen Reports, which seem to be consistently more favorable to the president, do not show a consistently positive swing in favor of Trump.
A series of scandals including the Mueller investigation on Russian interference in the 2016 election and the recent and ongoing impeachment inquiry do not seem to have significantly changed the opinions of those polled. Americans who approve of the president have largely continued to do so, with an average approval rating rarely dipping below 40 percent and usually remaining a few points above. Those who disapprove of Trump have also remained steadfast, with a consistent disapproval rating exceeding 50 percent on average.
However, in the average of polls taken one week after Trump was sworn in as president, on January 27, 2017, the numbers were briefly on Trump's side. Respondents who approved of Trump were measured at 44.3 percent, while the number of those who disapproved was 44.2 percent. That .1 percent advantage is the only time Trump's average approval numbers have exceeded his disapproval numbers, and they have not come close since then.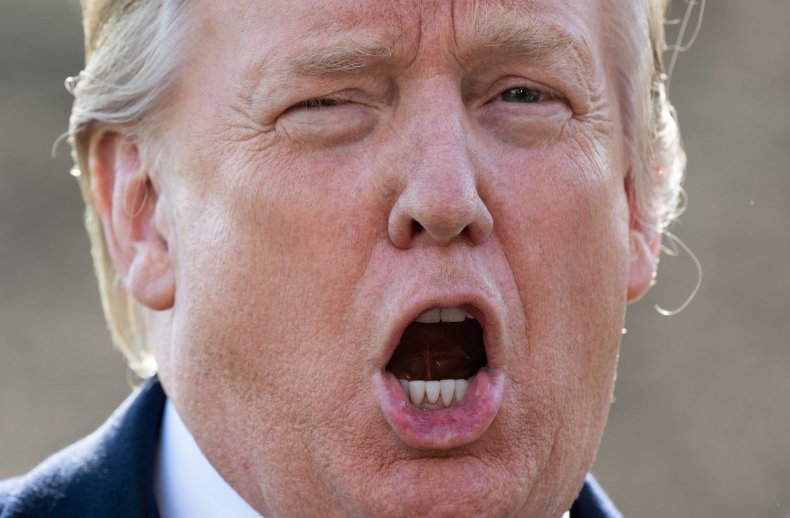 It should perhaps be noted that a significant boost in popularity is common when new presidents are sworn in. For comparison, in the days after Former President Barack Obama was inaugurated in January 2009, his average approval rating reached 63.5 percent. His numbers dropped significantly after the beginning of his first term, and never managed to reach those heights again.
When measured against each other overall, Obama's approval ratings largely outperformed Trump, but there have been a few notable if brief periods where Trump had the better numbers.
When matched against a wider range of former presidents, Trump's poll numbers appear historically weak, according to FiveThirtyEight. When comparing the first 1,022 days of the previous 12 presidents, Trump appears to have the lowest job approval ratings since the dismal numbers seen towards the end of President Jimmy Carter's term.
His disapproval ratings are significantly higher than past presidents. On average, the percentage of people who disapprove of his presidency appears to be the highest of any president since at least before the tenure of Harry S. Truman.
National job approval polls will not necessarily reflect the sentiment in key battleground states that the 2020 election is likely to hinge on. In 2016 Trump had nearly 3 million fewer votes than Hillary Clinton nationally, but the Electoral College meant he was elected regardless. In that context, the lack of positive national approval ratings is unlikely to bother Trump or Republicans hoping for Trump's re-election. Even those who hope for Trump's defeat don't seem convinced that his poll numbers indicate trouble for the president in 2020. Polling ahead of the 2016 election did not turn out to be particularly reliable.
Even if Trump is less than pleased with his average poll numbers, there is a reasonable chance he will not accept them. In the past, the president has made baseless claims that unfavorable polls are "fake news," even declaring that polls by his much-loved media outlet Fox News "suck."