Three-Year-Old Boy Killed After Falling Out of Window and Being Attacked by Dogs
Residents of Elizabeth, New Jersey, are mourning the death of a 3-year-old boy who was mauled by several dogs on Wednesday evening after he fell out of the window of his home and into the backyard where they were penned.
"I just hope that he didn't suffer, you know what I mean?" neighbor Maria Rocha said, according to WPVI-TV. "I hope he didn't suffer, that it was quick."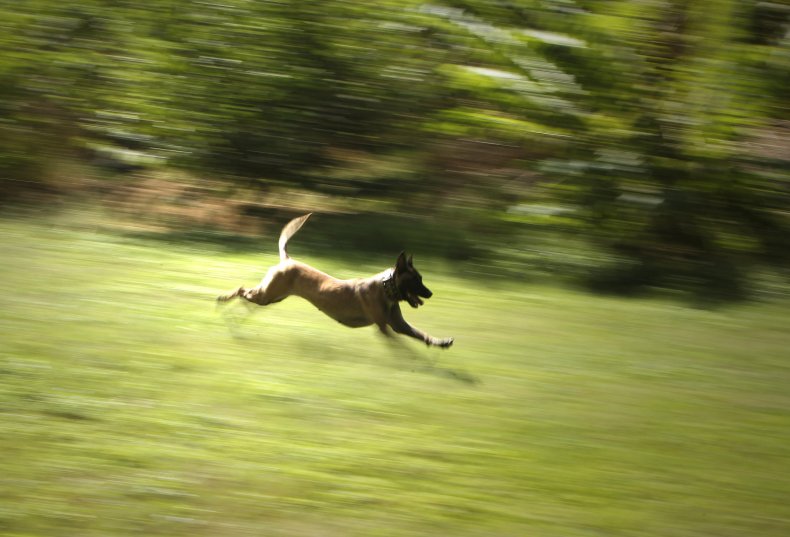 The attack took place in the 400 block of South Fifth Street a little before 5:30 p.m. Once police arrived at the scene, the boy was rushed to Trinitas Regional Medical Center, where he was pronounced dead at around 6:30 p.m., according to the Penn Live website. The dogs, which belonged to the boy's family, were known to be dangerous, some neighbors said. The city of Elizabeth has sentenced them to be destroyed.
"The dogs are currently quarantined, and the city is moving towards euthanizing them," Elizabeth spokeswoman Kelly Martins told Penn Live.
The boy suffered serious injuries, but it was not immediately clear if he got them in the roughly 10-foot fall or during the dogs' attack. However, authorities reported that he was bitten by the animals. Several neighbors identified them as pit bulls, but authorities have yet to confirm this description, according to Penn Live.
While one neighbor told the outlet that she had "never thought the dogs were bad," others said that they had acted aggressively toward them in the past and that the backyard of the home was full of feces and other debris, according to WPVI.
"The dogs were bad...everybody was scared of the dogs. As soon as the baby fell, the dogs [attacked] him," Rocha said, according to CBS New York. "Killed him, right then and there. Oh man, I didn't sleep all night. My heart is broken. I didn't sleep all night. I cannot believe this happened."
While no charges had been filed as of Thursday night, acting Union County Prosecutor Lyndsay Ruotolo, Elizabeth Police Chief Giacomo Sacca and Police Director Earl Graves told WPVI that the incident is being investigated.
The boy, whose identity has not been disclosed, is not the first youngster to be killed in a horrific dog attack in New Jersey this year. In March, another 3-year-old boy and his mother were attacked by a neighbor's two dogs when the animals entered their yard. Initial reports indicated that both were seriously injured. While the mother survived, the boy did not.