Three Years After #MeToo, 42 Percent of Women in Hollywood Still Report Unwanted Sexual Attention
Three years since #MeToo sparked a movement for change in the entertainment industry to end sexual harassment, many still experience inappropriate behavior in the workplace. According to a study led by chair of The Hollywood Commission, Anita Hill, both males and females are still experiencing sexual harassment. The goal is to better understand gender-based incidents and improve workplace conduct.
The national survey was conducted from November 2019 to February 2020. The 9,630 anonymous participants "self-identified that they were currently working, pursuing work, or had previously worked in the entertainment industry." The survey was advertised in media outlets and on social media in order to include as many people who work in the entertainment industry as possible.
The survey was broken up into four categories: gender harassment, unwanted sexual attention, sexual coercion, and sexual assault. "In each category, participants point to high rates of undesirable conduct that continues despite efforts to curtail it," Hill said. "The entertainment industry can and must do better."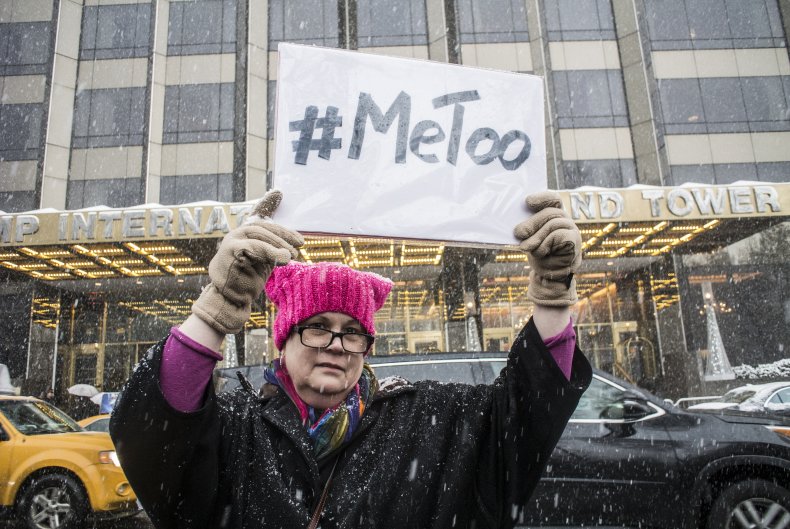 The survey found that gender harassment, which was defined by "demeaning or offensive jokes or terms based on gender," was the most comment type of harassment throughout the industry. It "was experienced by 62 percent males and 67 percent of females." Females between the ages of 24 and 39 had the highest rate of gender harassment at a staggering 77 percent.
Unwanted sexual attention, which the survey described as "uncomfortable hugs or touching, persistent requests for dates" was more reported for men than women. An alarming rate of 42 percent of female participants reported experiencing unwanted sexual attention during a 12-month period. More than half were in the age group of 24 to 39. However, only 22 percent of men said they experienced unwanted sexual attention.
"I have been hit on constantly at every job I've ever worked on and even had powerful Hollywood men pull out their genitalia out in a professional meeting," an anonymous survey participant revealed. "They made it clear I can only have a job if I'm their girlfriend."
Additionally, five percent of the women who participated in the study reported sexual assault — meanwhile only two percent of men did. 20 percent of females said that they experienced sexual coercion (defined as sexual advances that conditions employment or career advancement on cooperation), and only nine percent of males in the industry had.
Males with influence or power were the most common perpetrators of sexual coercion and sexual assault. Many females called these types of gender harassment the worst they experienced. Females also disclosed that males were the perpetrators in 95 to 98 percent of the incidents listed above.
Moving forward, the Hollywood Commission plans to make resources available this December, including a workers online guide to harassment, discrimination, and retaliation; a code of conduct, and a production field manual.