Three Years After Palestinian Teen's Killing, A Father Vows To Continue His Fight For Justice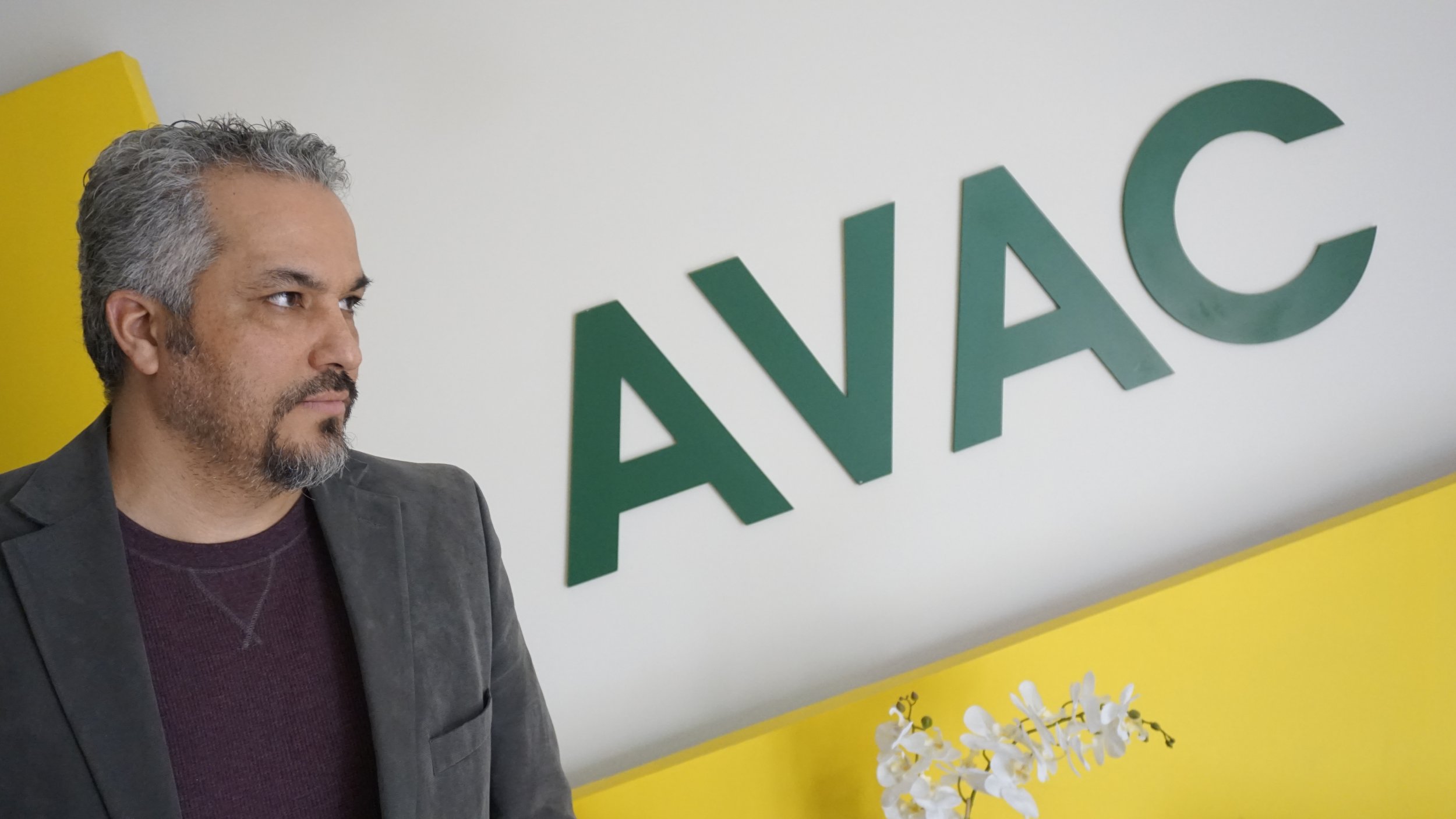 Siam Nuwara remembers the phone call on May 15, 2014, that would change his life forever. It was the office of Palestinian President Mahmoud Abbas and the caller told him that an Israeli soldier had shot his 17-year-old son. His legs gave way.
"Please catch me," he told his brother as he collapsed to the floor.
By the time Nuwara reached the government hospital in Ramallah, his son, Nadeem, was in surgery. Minutes later, as friends and relatives gathered in the waiting room tried to usher him away, he glanced through a window into the operating room. His son, covered in a bloodied white blanket, was dead.
Nadeem had been participating in a protest to commemorate the Nakba, or "disaster" in Arabic —the anniversary of the 1948 foundation of Israel and the beginning of the Palestinian refugee problem—when he was killed. Video footage showed that Nadeem was unarmed and appeared to pose no threat.
Almost four years later, closure remains elusive for Siam. When Nadeem was killed, the 46-year-old ran three successful hair salons in Ramallah —all of which he has since sold in order to focus on his campaign for justice. In 2016, he founded the Accountability for Violence Against Children (AVAC) to provide advice and psychological support to Palestinian children who are victims of Israeli violence.
"After Nadeem was murdered, I lost everything. I lost my job, I lost my business," he says. "I pursued justice for my son," Nuwara said.
He remains determined to continue his battle for justice for his son. Nuwara says he may one day take Nadeem's case to the International Criminal Court (ICC).
Nadeem was just one of scores of young Palestinians that NGOs say are killed unlawfully by the Israeli forces who view stone-throwers as criminals and extremists in the West Bank, where Israel has maintained a military occupation since the 1967 Six Day War.
"Rare indictments and even more rare convictions do not change the fundamental function of the Israeli Military Law Enforcement System, which, instead of providing justice to victims is designed to whitewash crimes and protect perpetrators," says Amit Gilutz, spokesperson of Israeli rights group B'TSelem, which monitors Israeli activity in the territory. "Perpetrating violence with impunity is crucial for the maintenance and enforcement of the occupation itself."
Both CNN footage and local CCTV footage released by human rights organization Defence for Children International (DCI) on May 15, 2014, showed an Israeli soldier, Ben Deri, firing toward Nadeem at distance as he walked in their direction in the West Bank village of Beitunia. He collapsed before fellow protesters carried him away. Mohammad Abu Daher, 22, was also killed by Israeli troops at the same protest.
But in Israel, they support Ben Deri. The unit commander is being represented by a lawyer from the Honenu legal rights group, which defends right-wing extremists. While Israel says only rubber bullets and riot dispersal methods were used by officers, Nuwara says autopsies confirmed a round had entered Nadeem's chest and exited his back. He says he found a live bullet that had pierced Nuwara's Kappa backpack. In 2014, the Israeli military said footage the incident had been edited by the Palestinians. Israeli officials suggested it may have been staged.
Delays
But Nuwara vowed not to give up. He embarked on his own investigation, exhuming Nadeem's body from his West Bank grave to prove he had an exit hole after the shooting, to build the case and bring it through the Israeli system.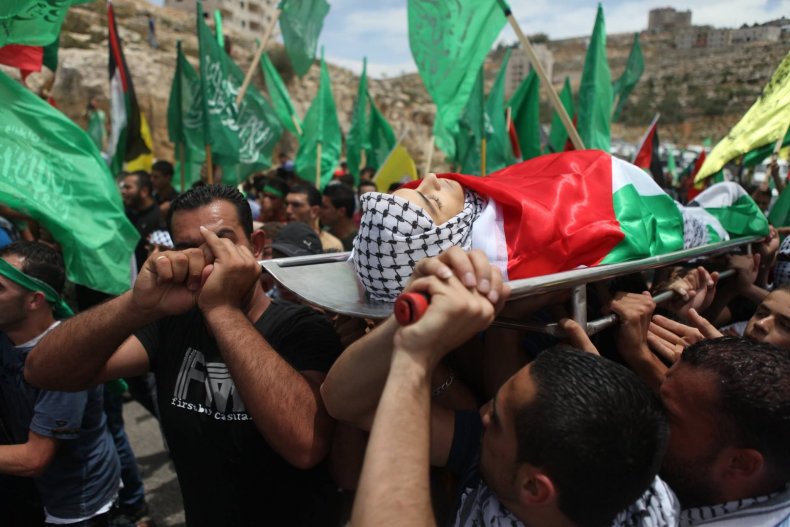 His media mission has seen him publish forensic video investigations to an Arabic-language song in which he utters the words "Oh my son. Oh my aching heart over your loss." The family have used one of the last images of Nadeem — clad in a backward baseball cap and an Arabic keffiyeh — as their representation of their for the last three years,
But in spite of Nuwara's efforts, DCI says there have been almost 50 hearing delays and cancellations for various reasons in the past three years. That may finally change next month. Nuwara says the judge presiding over the trial of Deri, has scheduled a final decision for April 22. His potential sentence has since reduced from up to 20 years to up to 24 months, his charge switched from manslaughter to negligent homicide in a January 2017 plea deal.
Deri's case now centers on the justification for the alleged wrongful death of Nadeem being that he believed he was firing non-lethal rounds, but a live round fell into his magazine. Nuwara shares footage with Newsweek that he says shows Deri filling up his magazine intentionally before firing.
After years of delays, he says has little faith in the Israeli justice system. But Nadeem's case may leave a legacy that helps other Palestinian children in the future.
"There is no justice with Israel, but I will try. I will do my best to have justice. Israel is democratic for its people, not for Palestinians," he says.
"They postpone it all the time so the press will forget about it and we will bury this case," he adds, calling the evidence he has the "strongest...in Israel and Palestine."
The Israeli military redirected Newsweek to the Israeli border police, who had not responded to a request for comment at the time of writing.
Hebron
Nuwara battles to hold back his emotion as he speaks about Nadeem. He has pangs of guilt that he did not stop his son from making the journey on that day. Nuwara now projects a mission purpose that would grip any grieving father, and his campaign appears to be as much about achieving justice for his son, as it is about giving him a sense closure.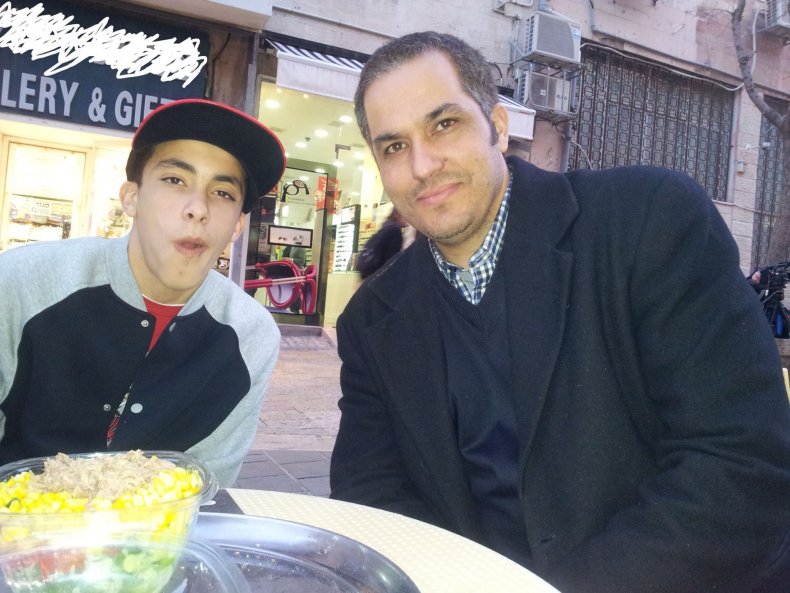 By email, Nuwara shares footage of Nadeem playing basketball, messing around with friends, doing backflips into snow. He appeared to be an average Palestinian teenager from a middle-class home, not a hardened "resistance fighter."
Naddem had left the family home earlier than usual on that day for Nakba events. He would only be present at the Beitunia location where he was shot for around 20 minutes, from 1.30 p.m. local time to just before 2 p.m. There was a Nakba Day march that Israeli soldiers intercepted, Nuwara says. The next time he saw him was lifeless on that hospital bed.
"It was hard for me. I started thinking about my wife, my children. My wife always usually asked me to... ask Nadeem not to participate in these kind of things," he says, referring to his two other children, a daughter and a son.
"I wished that it was me and not him."
The recent case of Elor Azaria has shone a renewed light on Deri's trial. The Israeli soldier caught on camera shooting dead a motionless, injured Palestinian attacker in Hebron only received 18 months in prison on a manslaughter charge, and Israel's top politicians, including Prime Minister Benjamin Netanyahu, lobbied President Reuven Rivlin to pardon him. The perceived lack of jail time for Azaria is what Nuwara predicts will happen in the case of Deri.
But whatever happens on April 22—even if Israel hands down what both he and rights groups believe will be a lenient sentence—he wants to make sure that his son's killer will never be free, even if he is to emerge from prison.
"I will never rest, and he will never forget Nadeem's picture."