Democratic New York Representative Alexandria Ocasio-Cortez on Tuesday night offered some business clothing advice to Missouri Representative-elect Cori Bush via Twitter after Bush discussed the expensiveness of buying business clothes for work in Congress.
"The reality of being a regular person going to Congress is that it's really expensive to get the business clothes I need for the Hill. So I'm going thrift shopping tomorrow," Bush wrote on her Twitter account Tuesday evening. "Should I do a fashion show?"
Ocasio-Cortez, and two other Democratic women, spoke up to provide some suggestions.
"Thrifting, renting, and patience as you get your closet together sis. Capsule wardrobe will be your best friend. @AyannaPressley has the accessory game down," Ocasio-Cortez said. "Good news is that all these practices are very sustainable and good for the planet!"
A capsule wardrobe is a small personal clothing collection containing beloved, versatile pieces that allow a wide variety of stylish combinations, according to WhatToWear.com.
"You can also thrift and buy second hand online, which helped me get higher quality, longer-lasting things that would normally be out of budget," Ocasio-Cortez added. "Good luck!!"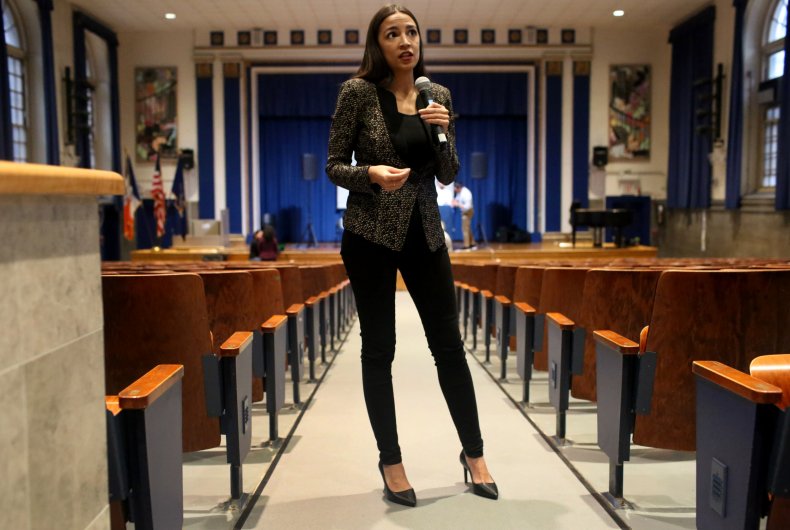 With her victory in the 2020 national elections, Bush has become the fifth member of the "Squad," a group of women of color under the age of 50 who represent a younger, more progressive wing of the Democratic party and are supported by the political action committee the Justice Democrats. The Squad's other members include Ocasio-Cortez, Ayanna Pressley of Massachusetts, Ilhan Omar of Minnesota and Rashida Tlaib of Michigan.
Tlaib responded to Bush's tweet about business fashion by responding, "Cori, I still wear some of my maternity clothes under those blazers," followed by the emoji of a woman shrugging. She added, "P.S. I get the most compliments from the clothes I got from thrift shops."
Pam Keith, a Democratic party House candidate from Florida who recently lost her race also offered some advice. "My trick is Rent the Runway for more posh outfits. Never have to wear the same outfit twice," she wrote, referring to an online rental business for women's clothes.
Bush is the first Black woman that Missouri has ever elected to the national Congress. She beat out a 10-term Democratic incumbent, Representative Lacy Clay, during the primary.
Bush later beat her Republican challenger Anthony Rogers on Election Night, winning nearly 80 percent of the vote in a Democratic-leaning district that includes St. Louis.
Newsweek contacted Bush for comment.