NBA Coach Apologizes After Calling His Cleveland Cavaliers 'Thugs' for Being Slow
A film watching session turned into a head scratcher Wednesday when Cleveland Cavaliers coach John Beilein told his players they were no longer playing "like a bunch of thugs." He later apologized and said he meant to say "slugs" instead of "thugs." But an older white coach talking to a group of mostly younger black males knew an immediate apology was in store.
"I didn't realize that I had said the word 'thugs,' but my staff told me later I did and so I must have said it," Beilein told ESPN. "I meant to say slugs, as in slow moving. We weren't playing hard before, and now we were playing harder. I meant it as a compliment. That's what I was trying to say. I've already talked to eight of my players tonight, and they are telling me that they understand."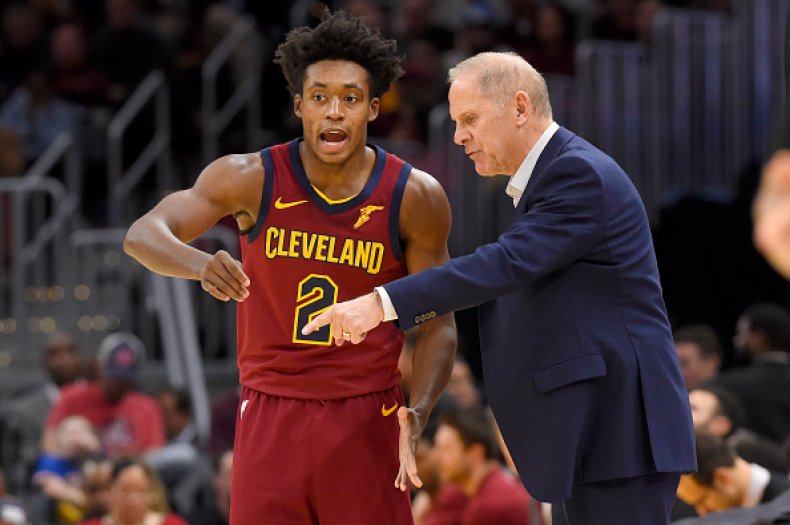 Beilein, 66, is on the first year of a five-year contract. He made the statement while the team was watching film at a hotel in Detroit during an off day on Wednesday. Once he said his players no longer played like "thugs," a silence fell over the room—players and staff all went quiet once hearing it.
The meeting dispersed, and players scuttled the statement while leaving. The news quickly hit Cavaliers general manager Koby Altman, who questioned his head coach. Beilein reached out to his players to perhaps make them understand his slip in verbiage.
Beilein, who will be 67 in February, was a college head coach the last 40 years, including the previous 13 seasons at the University of Michigan. He guided the Wolverines to a national runner-up finish in the 2017-18 season, and another 30-7 finish in the 2018-19 campaign.
Beilein is in the first year of a five-year contract with the Cavaliers, but he has already locked horns with young players he was hired to develop, and All-Star Kevin Love has shown frustration toward the head coach, according to ESPN.
The Cavaliers are 10-27, and they have lost their last five games. They are 6-22 against Eastern Conference teams and just 6-14 at home in Rocket Mortgage Field House.
The team last made the playoffs following the 2017-18, when LeBron James led the Cavaliers to a fourth-consecutive NBA Finals appearance, only to fall to the Golden State Warriors for a third time.
The Cavaliers did not resign James, who went on to an injury-plagued season with the Los Angeles Lakers in the 2018-19 season.
Cleveland, which has had extensive losing streaks multiple times this season, is scheduled to play in Detroit on Thursday night before more road games at Denver and back-to-back nights in Los Angeles against the Lakers (01/13) and the Clippers (01/14). The Cavaliers travel to face Memphis and Chicago before returning home for a three-game stretch against the Knicks, Wizards and Bulls.