Thundercat, Purity Ring and More Release New Music: What You Should Listen to Today
There's a staggering amount of new music released every Friday—so much so that it can be overwhelming to try and keep up. Luckily, we're here to help. Every week, Newsweek will highlight a handful of albums that are hitting streaming services, so you can always be up to date on the most exciting new releases.
All Time Low, Wake Up, Sunshine (Fueled By Ramen)
All Time Low have always leaned more into the "pop" side of pop-punk throughout their career, but the foursome have also proved many times over that they're capable of writing songs that transport listeners back to times of teenage debauchery and carefree days, when their biggest worry might have been how they'd sneak out of their parents' house to see their girlfriend or boyfriend. And even though ATL's members are in their early 30s now, the bits of Wake Up, Sunshine that we've heard so far are reminiscent of the type of pop-punk that poured out of high-school parking lots in the late 2000s.
Thundercat, It Is What It Is (Brainfeeder)
Thundercat is back with a funky new album that fluctuates between being silly and upbeat (like on the nerdy lead single "Dragonball Durag"), and being contemplative about the loss of the artist's best friend, Mac Miller (like on the Ty Dolla $ign- and Lil B-featuring "Fair Chance"). The singular musician, whose real name is Stephen Lee Bruner, processes Miller's death on a number of tracks, as he told the New York Times. "Things became a bit realer to me. I was faced with a choice—to either follow suit or figure it out. And I guess this is me trying to figure it out," he told the Times. Bruner reckons with those life changes on songs like "King of the Hill," which has him wondering, "How this ends, we'll never know."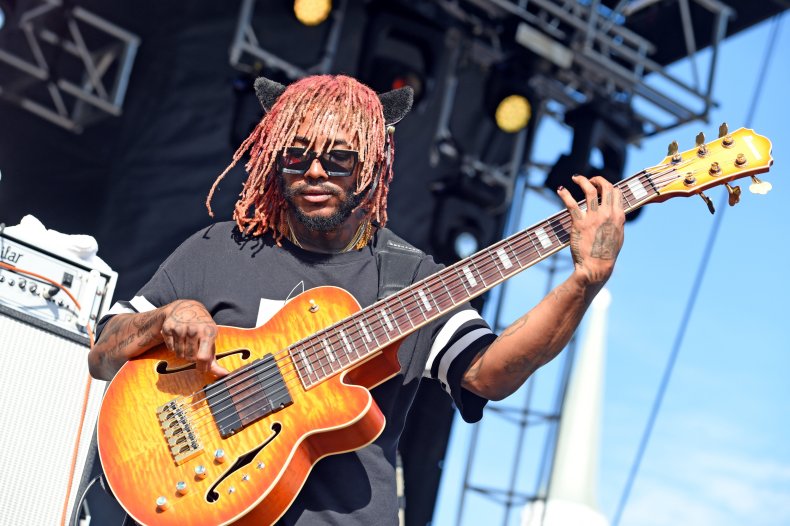 Purity Ring, WOMB (4AD)
Purity Ring's third album exemplifies the electronic-pop duo's artful take on pop music, with songs that really don't sound far off from those by chart-toppers like Katy Perry, whom the group co-wrote three songs with for her 2017 album, Witness. WOMB's closing track, "stardew," uses apocalyptic imagery to narrate a lost love, but the mid-tempo tune sounds genuinely radio-ready. Despite it being five years since Purity Ring's previous album, vocalist Megan James can still infuse a song with her signature gravitas, thanks to her haunting voice and the pair's cosmic-sounding lyrics. "Lying in the dark with a wake curled over my head/In all my blood, I'd rather be found, oh, my recklessness/Thunder of the fury of peace," she sings on "pink lightning."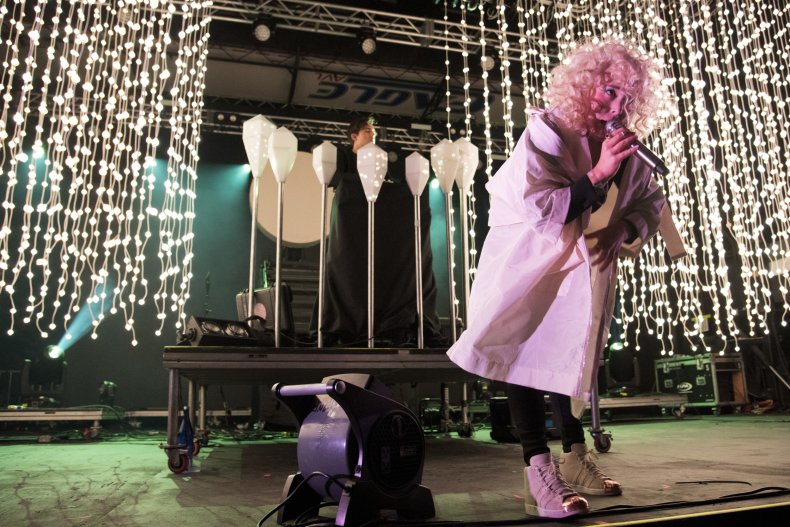 Yves Tumor, Heaven to a Tortured Mind (Warp)
Genre-bending producer Yves Tumor seamlessly transitions between gospel, funk, classic rock and electronic music on Heaven to a Tortured Mind. Tracks like "Kerosene" (which boasts guests vocals from Diana Gordon) and "Dream Palette" and "Romanticist" take samples from prog-metal band Uriah Heep, R&B singer Wille Hutch, and Roy Harper and Jimmy Page, respectively, to drop listeners into a smoky, soulful, '70s club scene.
Empress Of, I'm Your Empress Of (Terrible)
For Loreley Rodriguez's third album under the Empress Of moniker, the alternative-pop mastermind continues to hypnotize listeners. She layers punchy synths with latin rhythms to add even more personality to songs that are already suited for the dance floor, like "Give Me Another Chance" and "Love Is a Drug." Where previous Empress Of albums declared Rodriguez the empress of herself and Us, this new album, I'm Your Empress Of, clearly wants to conquer your individual psyche with its experimental earworms.
Melkbelly, PITH (Wax Nine/Carpark)
Melkbelly's sophomore album is a noisy and often chaotic exploration of loss. "Revisiting emotionally challenging moments or significant social interactions helps shed light on confusing feelings for me. Lyrically, grief gave way to considering life," vocalist Miranda Winters said about the album in a press release. The Chicago quartet play songs about trying to recreate conversations with the dead ("LCR") or seeing their lost friends in everyday places ("Little Bug"). Still, throughout the album, Winters shares a series of vignettes that recall more pleasant memories, like going to music festivals and shoe shopping in "Stone Your Friends," or the summer romance that's detailed on "Kissing Under Some Bats."