Thyroid Tablets From Acella Pharmaceuticals Get Major Recall for Lack of Potency
People taking thyroid medications from Acella Pharmaceuticals have been warned that the company has recalled 35 commercial lots of its tablets for a lack of potency, according to the United Stated Food and Drug Administration (FDA).
Patients who take these tablets for underactive thyroids will not get the full potency—or less than the 90 percent on its label, the FDA stated on its website this weekend.
Those who take the medication can experience these symptoms: hypothyroidism (underactive thyroid) which may include, fatigue, increased sensitivity to cold, constipation, dry skin, puffy face, hair loss, slow heart rate, depression, swelling of the thyroid gland and/or unexplained weight gain or difficulty losing weight.
"There is reasonable risk of serious injury in newborn infants or pregnant women with hypothyroidism including early miscarriage, fetal hyperthyroidism, and/or impairments to fetal neural and skeletal development," the FDA stated.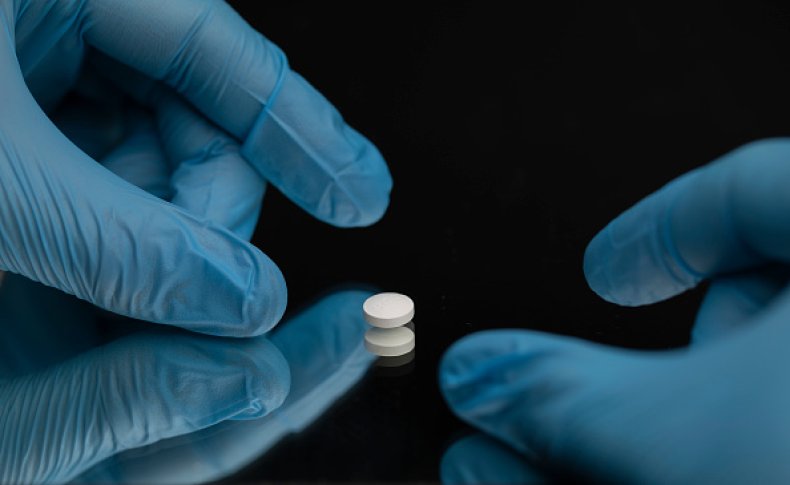 Older patients and for those who have underlying heart conditions, toxic cardiac manifestations of hyperthyroidism may occur, such as cardiac pain, palpitations or cardiac arrhythmia.
So far, Acella has received 43 complaints or adverse effects related to this recall.
The tablets in the recalled lots are composed of levothyroxine and liothyronine, which is used to treat hypothyroidism (underactive thyroid). Here are the recalled lots, the FDA states.
100 count
| # | Product Description | NDC Number | Lot Number | Exp. Date | Distribution Dates |
| --- | --- | --- | --- | --- | --- |
| 1 | NP Thyroid® 15mg Tablets | 42192-327-01 | M327D20-1 | 3/31/2022 | 08/11/2020 - 10/06/2020 |
| 2 | NP Thyroid® 15mg Tablets | 42192-327-01 | M327D20-3 | 3/31/2022 | 07/20/2020 - 09/29/2020 |
| 3 | NP Thyroid® 15mg Tablets | 42192-327-01 | M327H19-3A | 7/31/2021 | 06/23/2020 - 07/08/2020 |
| 4 | NP Thyroid® 15mg Tablets | 42192-327-01 | M327L19-1 | 4/30/2021 | 03/04/2020 - 04/30/2020 |
| 5 | NP Thyroid® 120mg Tablets | 42192-328-01 | M328H19-2B | 8/31/2021 | 09/16/2020 - 09/24/2020 |
| 6 | NP Thyroid® 120mg Tablets | 42192-328-01 | M328J19-11 | 8/31/2021 | 04/15/2020 - 06/09/2020 |
| 7 | NP Thyroid® 120mg Tablets | 42192-328-01 | M328J19-2A | 8/31/2021 | 07/28/2020 - 08/07/2020 |
| 8 | NP Thyroid® 120mg Tablets | 42192-328-01 | M328J19-3A | 8/31/2021 | 08/07/2020 - 09/02/2020 |
| 9 | NP Thyroid® 120mg Tablets | 42192-328-01 | M328J19-4A | 8/31/2021 | 08/31/2020 - 02/09/2021 |
| 10 | NP Thyroid® 120mg Tablets | 42192-328-01 | M328J19-5A | 8/31/2021 | 09/04/2020 - 11/18/2020 |
| 11 | NP Thyroid® 120mg Tablets | 42192-328-01 | M328J19-6A | 8/31/2021 | 09/14/2020 - 10/16/2020 |
| 12 | NP Thyroid® 120mg Tablets | 42192-328-01 | M328J19-7A | 8/31/2021 | 09/29/2020 - 10/14/2020 |
| 13 | NP Thyroid® 120mg Tablets | 42192-328-01 | M328K19-2 | 9/30/2021 | 04/02/2020 - 10/02/2020 |
| 14 | NP Thyroid® 120mg Tablets | 42192-328-01 | M328K19-4A | 9/30/2021 | 09/25/2020 - 11/25/2020 |
| 15 | NP Thyroid® 30mg Tablets | 42192-329-01 | M329D20-1 | 3/31/2022 | 05/12/2020 - 02/02/2021 |
| 16 | NP Thyroid® 30mg Tablets | 42192-329-01 | M329D20-2 | 3/31/2022 | 06/22/2020 - 09/08/2020 |
| 17 | NP Thyroid® 30mg Tablets | 42192-329-01 | M329D20-3 | 3/31/2022 | 07/13/2020 - 09/28/2020 |
| 18 | NP Thyroid® 60mg Tablets | 42192-330-01 | M330D20-1 | 3/31/2022 | 08/11/2020 - 03/16/2021 |
| 19 | NP Thyroid® 60mg Tablets | 42192-330-01 | M330D20-2 | 3/31/2022 | 09/25/2020 - 10/12/2020 |
| 20 | NP Thyroid® 60mg Tablets | 42192-330-01 | M330J19-2A | 8/31/2021 | 06/16/2020 - 06/16/2020 |
| 21 | NP Thyroid® 60mg Tablets | 42192-330-01 | M330J19-4A | 8/31/2021 | 07/28/2020 - 08/19/2020 |
| 22 | NP Thyroid® 60mg Tablets | 42192-330-01 | M330J19-5A | 8/31/2021 | 06/18/2020 - 06/24/2020 |
| 23 | NP Thyroid® 60mg Tablets | 42192-330-01 | M330J19-6A | 8/31/2021 | 07/01/2020 - 07/15/2020 |
| 24 | NP Thyroid® 60mg Tablets | 42192-330-01 | M330J19-7A | 8/31/2021 | 06/10/2020 - 06/30/2020 |
| 25 | NP Thyroid® 60mg Tablets | 42192-330-01 | M330J19-9A | 8/31/2021 | 05/29/2020 - 06/04/2020 |
| 26 | NP Thyroid® 60mg Tablets | 42192-330-01 | M330K19-10 | 9/30/2021 | 03/31/2020 - 05/07/2020 |
| 27 | NP Thyroid® 60mg Tablets | 42192-330-01 | M330K19-1A | 9/30/2021 | 08/19/2020 - 08/26/2020 |
| 28 | NP Thyroid® 60mg Tablets | 42192-330-01 | M330K19-9 | 9/30/2021 | 05/04/2020 - 08/26/2020 |
| 29 | NP Thyroid® 90mg Tablets | 42192-331-01 | M331J19-10A | 8/31/2021 | 08/19/2020 - 08/27/2020 |
| 30 | NP Thyroid® 90mg Tablets | 42192-331-01 | M331J19-11 | 8/31/2021 | 04/03/2020 - 04/27/2020 |
| 31 | NP Thyroid® 90mg Tablets | 42192-331-01 | M331J19-2A | 8/31/2021 | 07/28/2020 - 08/05/2020 |
| 32 | NP Thyroid® 90mg Tablets | 42192-331-01 | M331J19-6A | 8/31/2021 | 09/29/2020 - 10/08/2020 |
| 33 | NP Thyroid® 90mg Tablets | 42192-331-01 | M331K19-1 | 9/30/2021 | 04/27/2020 - 06/10/2020 |
| 34 | NP Thyroid® 90mg Tablets | 42192-331-01 | M331K19-2 | 9/30/2021 | 04/23/2020 - 07/29/2020 |
| 35 | NP Thyroid® 90mg Tablets | 42192-331-01 | M331K19-6 | 9/30/2021 | 06/11/2020 - 07/08/2020 |
7 count
| # | Product Description | NDC Number | Lot Number | Exp. Date | Distribution Dates |
| --- | --- | --- | --- | --- | --- |
| 1 | NP Thyroid® 15mg Tablets | 42192-327-07 | M327D20-1 | 3/31/2022 | 08/04/2020 - 03/19/2021 |
| 2 | NP Thyroid® 30mg Tablets | 42192-329-07 | M329D20-2 | 3/31/2022 | 08/14/2020 - 03/19/2021 |
| 3 | NP Thyroid® 120mg Tablets | 42192-328-07 | M328J19-9B | 8/31/2021 | 01/25/2021 - 03/19/2021 |