T.I. Arrest: Security Guard in Gated Community 'Feared' Rapper Was Going to Assault Him, Police Say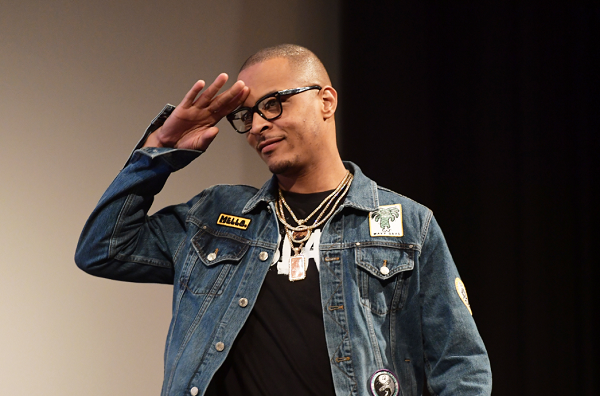 T.I. was arrested on Wednesday following a dispute with a security guard outside of a gated community in Atlanta, where T.I. and his family reside.
The rapper, whose birth name is Clifford Harris Jr., reportedly lost his key and could not enter the gated complex. Despite attempting to prove he was a member of the community, the security guard on duty refused to let him and, instead, called the police on T.I. Upon the arrival of authorities, the 38-year-old was arrested and charged with disorderly conduct, public drunkenness, and simple assault. He was later released on bail Wednesday.
According to Steve Sadow, the Urban Legend rapper's lawyer, T.I. was "wrongfully arrested." In an interview with Billboard, released on Thursday, Sadow said the guard, whose name has not been released, was asleep when T.I. arrived at the property in the early hours of Wednesday morning and that it took "some time to wake up" the guard.
"The guard continued to refuse entry without justification," Sadow said. "Words were exchanged and apparently the guard and/or supervisor called the police. When the police arrived, they were not interested in hearing Tip's [T.I.] side of the story and wrongfully chose to end the situation by arresting Tip."
Speaking with TMZ on Thursday, T.I. said he even contacted his wife Tameka "Tiny" Harris who confirmed he was a resident of the complex. However, he said the guard became verbally aggressive with Harris over the phone and allegedly asked, "'Who the f--- do you think you [are] talking to me like this?'"
T.I. said that's when he became upset and started yelling at the man.
Eventually, the guard allowed T.I. to enter the gated community, but refused to give T.I. his name. However, T.I. returned to the security booth a little while later, demanding for the guard to give him his name, which prompted the guard to then call the police on T.I.
Although T.I. never made physical contact with the guard, authorities told TMZ that the man "feared he would be hit during the dispute," which was enough grounds to arrest the father-of-seven under Georgia law.