T.I. and More Celebrities Slam Laura Ingraham's 'Disgusting' Nipsey Hussle Segment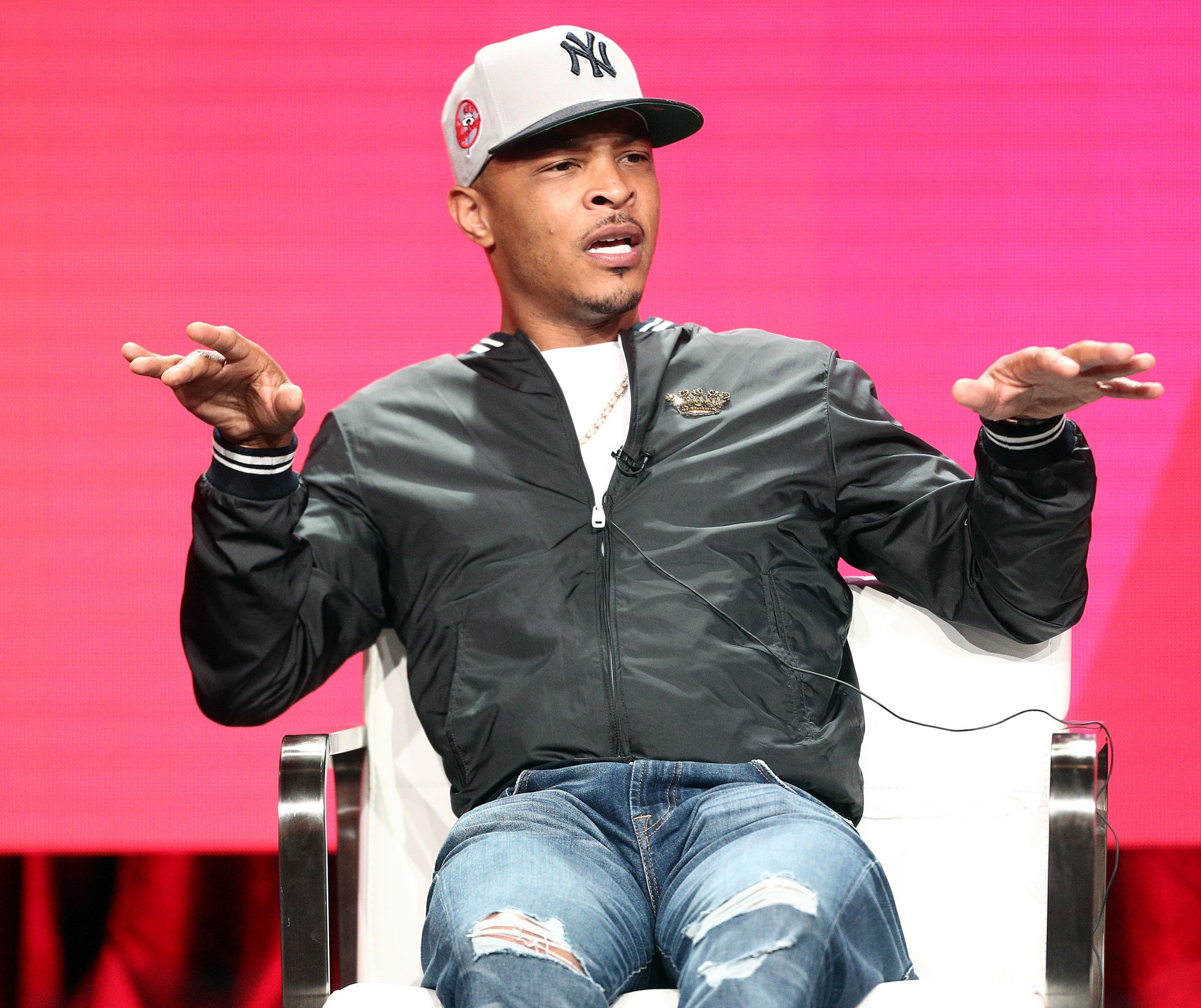 Host Laura Ingraham is facing criticism from musical artists like T.I. after he called her denounced her "disgusting" comments about late rapper Nipsey Hussle.
During Friday's episode of Fox News Channel's The Ingraham Angle, the 55-year-old television host mentioned how "thousands" lined the streets for Hussle's memorial service last Thursday. She then said that Hussle recently released the song "FDT," which stands for "F*** Donald Trump." A version of the song features Hussle, but it's actually by YG. YG also released a second version of the song with Macklemore and G-Eazy.
Ingraham's show then proceeded to play a part of the "FDT" music video, but the clip only showed a portion that featured YG. "Now that's a very creative refrain," she mockingly responded.
"So … the chorus it goes on and on. Is that related to the lowest unemployment ever basically for African Americans?" Ingraham asked her guest commentator as she laughed thereafter.
T.I., born Clifford Joseph Harris, Jr., took to Instagram on Monday to share the clip of Ingraham's Hussle remarks beside a lengthy caption. While the comments made on The Ingraham Angle "hardly surprised" him because of the show's Fox News association, he suggested Ingraham and her guest host would eventually live their "own personal tragedy." He also called them "vile despicable, poor excuses for people."
"Karma is constant & the laws of reciprocity ARE IN ORDER!!!! Neither of you WILL EVER know or experience the level of love, appreciation and respect that Nip has... EVEN IN DEATH," the 38-year-old rapper wrote. "So let that sizzle in ya lil hateful, demonic spirits. And with that... I'm logging off IG at least a month or so."
Before T.I. spoke out against Ingraham, R&B singer Tank took to Instagram on Monday to share a picture that read "Free Ingraham" while writing within the caption that "disrespecting the deceased is not news." Tank also tweeted a petition centered around getting Ingraham fired from Fox News, which he urged people to use their "power" to support it. The Game, in addition, shared a clip of Ingraham's comments via Instagram on Sunday and called for her termination.
"So lemme tell you what's going to happen here.... @foxnews fires this disrespectful c*** by tomorrow, Monday morning or you will lose millions of viewers one person at a time until it drastically affects your ratings, views etc.," he wrote. "If our demographic doesn't affect that we will STOP support of ALL SPONSORS immediately!!! We are NO LONGER laying quiet while you continuously disrespect our brother, culture African Americans as a whole. I will use my platform & call on my peers to do the same."
Snoop Dogg, who was in attendance for Hussle's memorial, commented below The Game's Instagram post: "I'm in."
Hussle died at 33-years-old after obtaining fatal wounds from multiple gunshots on March 31. He was killed outside of his Los Angeles business, The Marathon Store. He was survived by daughter Emani Asghedom, longtime girlfriend actress Lauren London—who had son Cameron Carter through her former relationship with Lil Wayne—and their son Kross Asghedom.
Representatives for Fox News did not immediately return Newsweek's request for comment.