'Bachelor' Star Tia Booth Calls Colton Underwood Breakup 'A Relief'
Before ABC confirmed NFL alum Colton Underwood would be the next star of The Bachelor on Tuesday, he was romantically linked to Tia Booth. Despite calling it quits weeks prior to their break up airing on Bachelor in Paradise Monday, Booth addressed her thoughts on the split and how she's moved past it.
"It's a relief to close that chapter of my life," Booth, 27, told People in an interview published Wednesday. "We're in a good place. We're in a solid friend zone. And it's honestly nice to move forward instead of wanting something when it's not there."
Booth shared how she was initially "frustrated" by her former beau because she didn't understand why he ventured to Paradise if he was unsure of what he wanted. She then elaborated on her future dating plans, telling People: "I have a feeling that if I meet somebody, it's going to be through friends, not through a DM. And I think if I'm looking for it it's not going to happen, so maybe if I'm patient it will come to me. I am ready for something serious!"
Booth and Underwood were once considered to be one of the stronger couples in Paradise. Their eventual breakup, therefore, came as a shock to Bachelor Nation fans and the pair's fellow castmates. On Wednesday, Booth told Entertainment Tonight how she felt she was "consoling" Underwood during their break up because he appeared to be "so upset."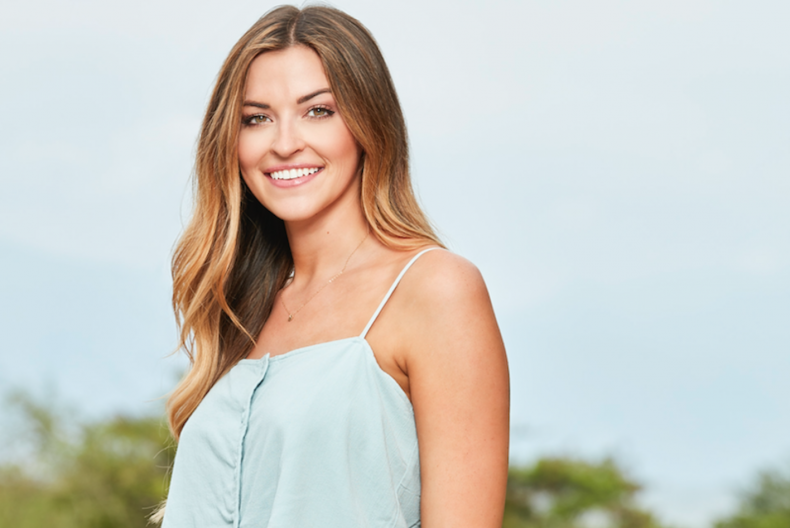 "My whole life, all I wanna do is please people and the only person I'm hurting is myself by staying in things," Underwood, 26, said in a confessional during Monday's episode. "I feel like even with football...I kept playing because that's what people knew me for and that's what my family wanted. Now, I'm staying in this [relationship] because it makes somebody else happy. That's not right. That's dragging it along. That's leading her on. I can't sit around on a beach anymore and look at her every day knowing that there's not a future."
Upon confronting Booth with his concerns, Underwood suggested she deserves to be with "somebody who's going to be crazy" about her. At the time, Booth was caught off guard by Underwood's abrupt decision to end their relationship. She did, however, give him advice before they parted ways for good.
"You need to just really focus on this time and really figuring yourself out so you can fully give yourself to someone," Booth said.
Before dating Booth a second time, Underwood appeared on The Bachelorette to compete for Becca Kufrin's affection. He told host Michael Strahan on Good Morning America Tuesday how he's hoping the "third time's a charm."
"One thing I took pride in on both seasons is just being true to who I am," Underwood said on Good Morning America. "I think it took all of that to get to where I am now, know who I am as a person and know what I want in a life partner."
Booth showed her support for Underwood as The Bachelor. She took to Instagram on Tuesday, writing: "Things may not always work out as you planned, but they always work out as they should. Thankful that this chapter of our lives has ended so new chapters can begin. I truly wish you the best, C."
On Twitter Tuesday, Booth said she hopes Underwood's "season is full of protein powder, puppies, and naps" before asserting she "will NOT be a contestant on Colton's season."
'Bachelor' Star Tia Booth Calls Colton Underwood Breakup 'A Relief' | Culture