What Tia Booth Really Thinks About Colton Underwood Being 'The Bachelor' in 2019
Despite breaking up with Tia Booth on Monday's episode of Bachelor in Paradise, Booth didn't have anything negative to say about her ex-boyfriend, Colton Underwood, being named the Bachelor for Season 23 of ABC's hit reality dating show. The news broke hours after their split was televised.
Booth won't be competing for Underwood's heart and she isn't going to watch the season either, despite them being on good terms. "Honestly, it probably wouldn't make me feel awesome. I probably wouldn't want to watch it. Even just as being friends, it would still be kind of weird," Booth told Access Tuesday.
Even though she supports him, Booth wasn't confident Underwood would make the best Bachelor. "I don't really know how he would handle having to hurt people, like, emotionally every week. If he was so worried about hurting me, one person, how would he be able to handle that?" she said, recalling their breakup. "Like, yeah, I'd be supportive of that, but seeing how much he struggled in Paradise—one, with seeing [Becca Kufrin], and two, for not being ready for a relationship with me."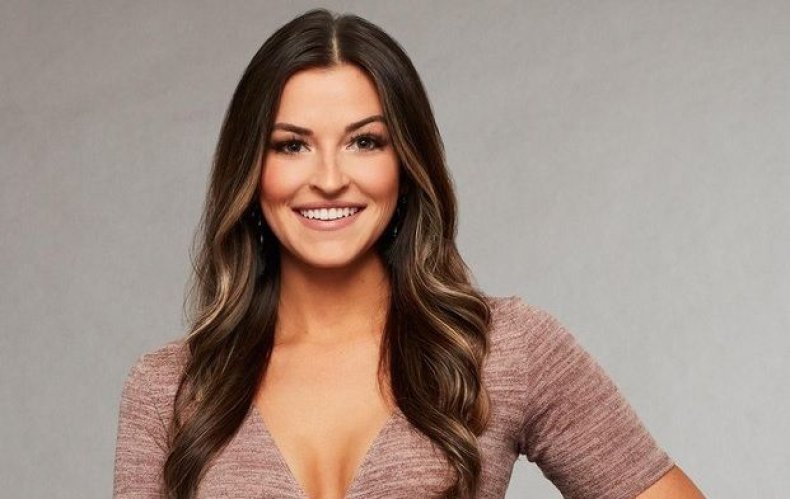 Booth even joked about Underwood's new gig on Twitter, seemingly poking fun at Underwood's virginity, something that has regularly made headlines since he told Becca Kufin on Season 14 of The Bachelorette. "Congratulations @Colt3FIVE I hope your season is full of protein powder, puppies and naps! #TheBachelor," she tweeted Tuesday. "And NO I will NOT be a contestant on Colton's season. Lord bless."
Underwood said one of the reasons he broke up with Booth was because he wasn't ready, but he said something different about becoming the Bachelor. At the end of the show, he reportedly wants to be engaged. "That's what I'm looking for … being engaged and then getting married shortly after that," he told Michael Strahan on Good Morning America Tuesday. "I'm very excited. Third time's the charm, that's what they say, right? That's what I'm hoping for!"
Underwood is moving forward without any regrets, despite embarking on his third dating show. "I think that's one thing that I took pride in on both seasons, being true to who I am," he said on GMA. "I think it took all of that to get to where I am now."
Season 23 of The Bachelor is slated to premiere in 2019 on ABC.