Tia Booth Exchanges Flirty Instagram Comments With 'Big Brother' Alumni Corey Brooks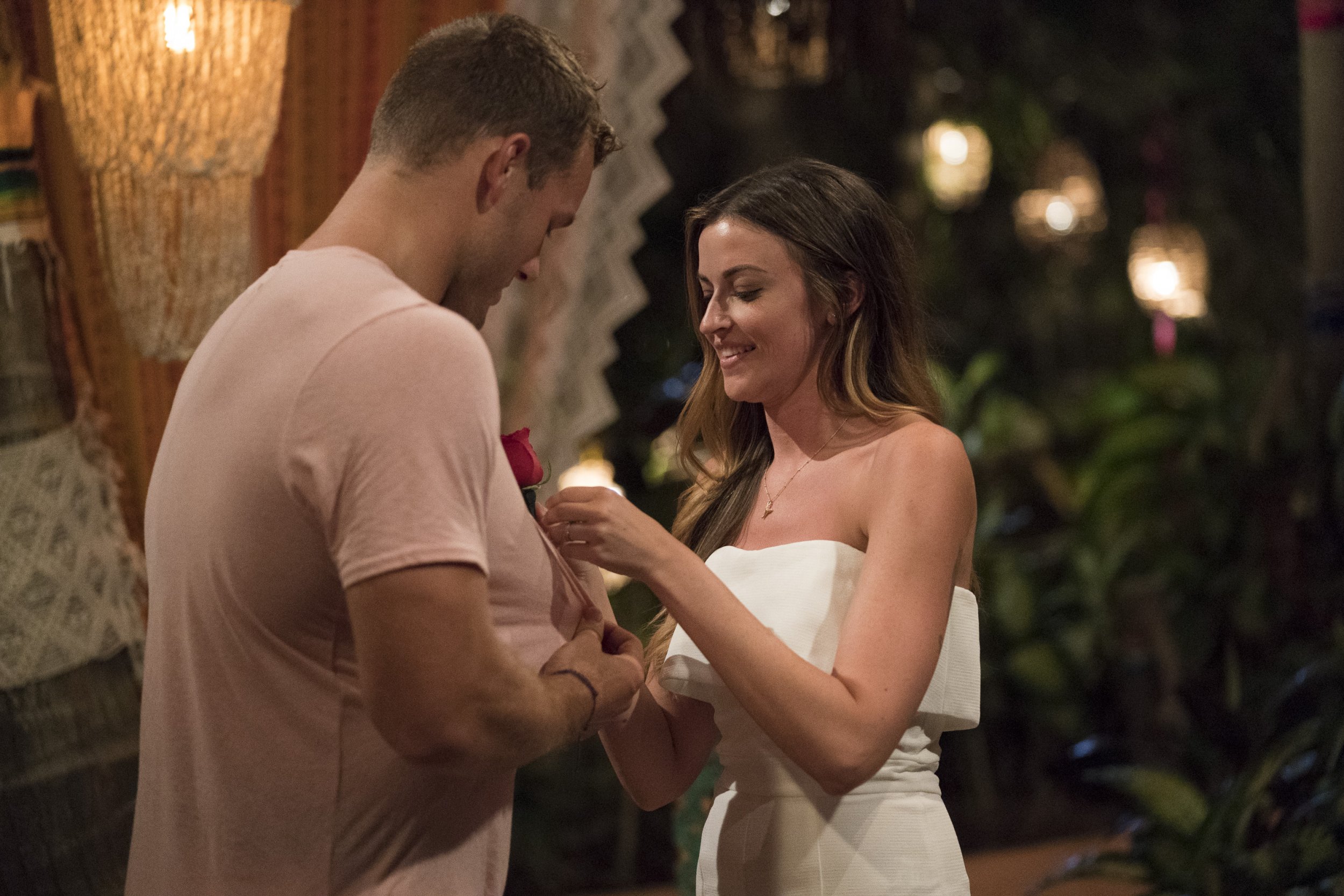 Bachelor star Tia Booth may be dating another reality star based on flirty comments left on his Instagram photos. Corey Brooks of Big Brother Season 18, which took place in 2016, is the subject of Booth's online attention, Us Weekly reported Wednesday.
The first online interaction between the possible couple was on an August 29 photo of Brooks. He captioned the photo "What's your best pickup line? Asking for a friend." Booth responded in the comments. "Oh hi," she simply wrote. Brooks replied, "Hi bb."
He shared another photo on September 9 with a caption implying he may be in a relationship. "All-inclusive resorts are cool but all-inclusive boyfriends are better," he wrote alongside a shirtless, beach photo. Booth was again found in the comments. "Do all-inclusive boyfriends text back within an appropriate amount of time? #30secondsorless," she wrote. Brooks climbed in and claimed he can respond in less than 30 seconds.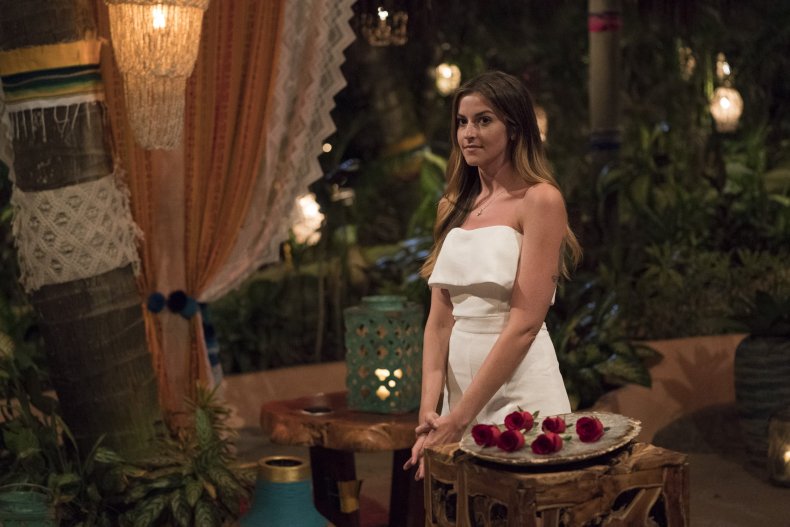 Booth posted a photo of herself attending the Bachelor In Paradise reunion on Tuesday. In the photo, she wore a two-piece dress. "I've got a new one set for you made of boyfriend material," Brooks commented.
Brooks also reached out to Booth on Twitter with a quick hi, featuring a rose emoji. She has yet to respond to his tweet.
Booth was on this summer's season of Bachelor In Paradise where she had a brief relationship with Colton Underwood. Underwood has been named as the next Bachelor. Before her time on Paradise, Booth was a contender on Arie Luyendyk Jr.'s season of The Bachelor. Booth left both seasons without a relationship.
Brooks dated his Big Brother co-star Nicole Franzel. Franzel was recently engaged to another houseguest from the same season, Victor Arroyo. The couple's proposal aired on Sunday's episode of Big Brother.
After Underwood's Bachelor status was announced, Booth congratulated him on Twitter. "Congratulations [Colton] I hope your season is full of protein powder, puppies and naps!" she tweeted September 4. "And NO I will NOT be a contestant on Colton's season. Lord bless," she followed up.
Brooks seemed to respond to Franzel's engagement with a snide tweet. Commenters questioned if Brooks meant to imply he gave up the Big Brother win to then-girlfriend Franzel, who took the season title and $500,000. "I wonder if I'm invited to the wedding since I'm paying for it lolll," he tweeted Sunday.
Tia Booth Exchanges Flirty Instagram Comments With 'Big Brother' Alumni Corey Brooks | Culture