Tian Tian the Panda Revels in Snow in Blizzard-Inundated Washington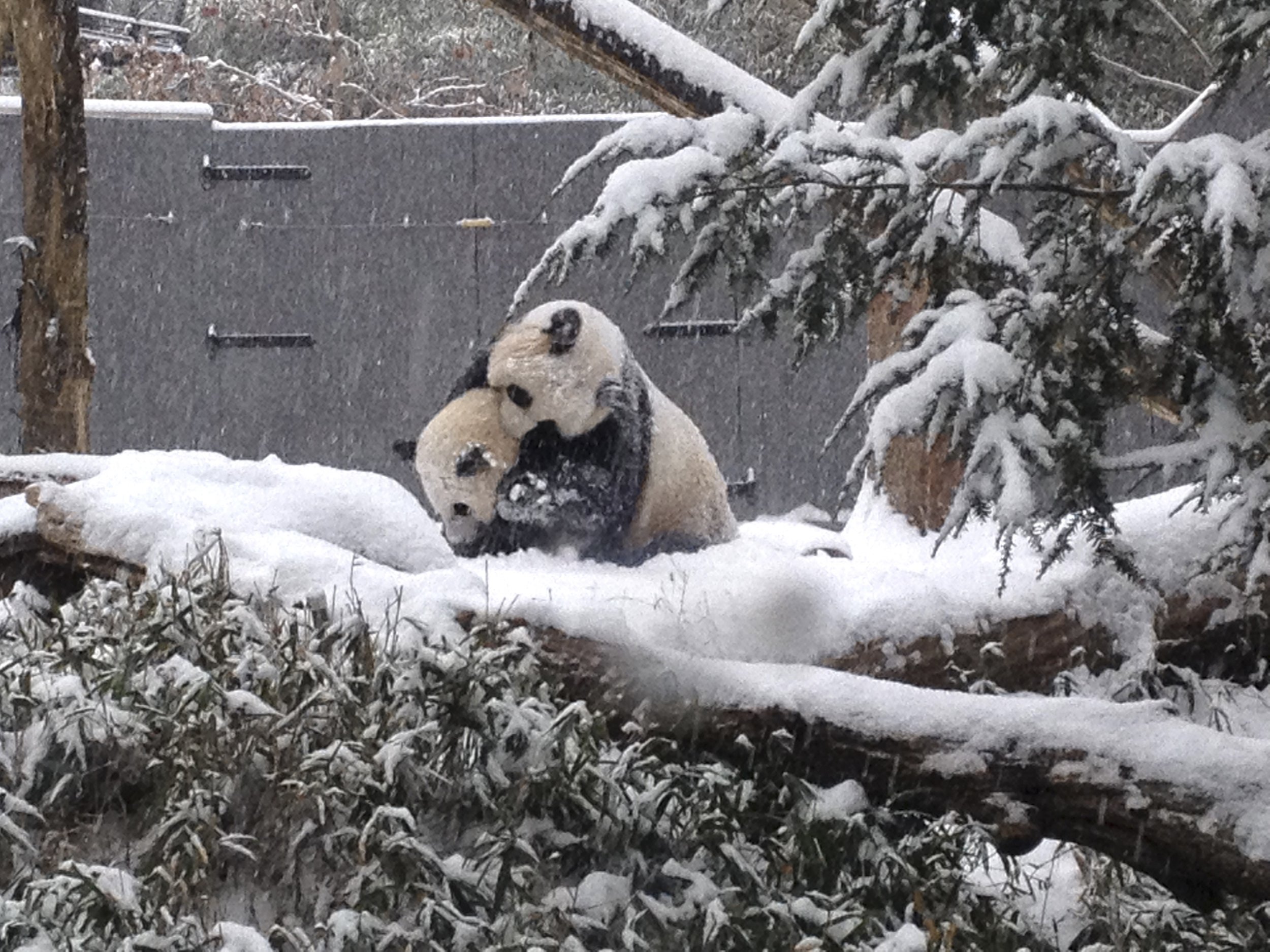 Pandas, unlike people, are practically made for blizzard conditions. While the human residents of Washington, D.C., sheathed in down coats, scrambled to stock up on pantry items, the giant pandas at the National Zoo were living their best life.
Tian Tian, the zoo's adult male panda, rolled around in the approximately two feet of snow that blanketed D.C. this morning.
Bei Bei, a young panda just born this past August, was a little more apprehensive. He "wasn't quite sure what to make of the powdery snow and made his way back inside quickly," according to the zoo on Instagram.