Tiananmen Square Leader Says U.S. 'Betrayed' Protesters and Chinese Government Is a 'Group of Bandits'
A Tiananmen Square student leader told lawmakers on the 30th anniversary of the massacre that the United States betrayed pro-democracy protesters, but that the Chinese Communist Party leaders are also just "a group of bandits."
Wu'er Kaixi was just 21 years old when he became one of the main student leaders of the 1989 protests, even meeting with China's premier. But after Beijing's bloody crackdown he was listed second on China's most wanted list and, after escaping, has lived in exile in Taiwan for decades.
Testifying on Capitol Hill on Tuesday in a hearing about repression in China since the bloody massacre in Tiananmen Square, Wu'er criticized historical actions of both China and the U.S., stating that as the "standard bearer and defender of democracy it is your solemn duty to protect it."
"The light of democracy in China was snuffed out because we were betrayed. You betrayed us," Wu'er said. "After massacre and persecution the world's leaders paraded back to Beijing so they could access China's market and its billion customers."
"The support we had didn't last and we the Chinese demoracy activists were abandoned to our fate. Mentioning Tiananmen became an inconvenience for the leaders of world democracies. We were betrayed."
Wu'er also said that "one of the biggest mistakes" made by the U.S. in the past is to "treat China like something it really isn't" by pretending Beijing operates responsibly and follows international norms.
"We really should know what the Chinese regime is: it's a group of bandits who stole the position of ruling one of the largest countries and took advantage of that position to loot the country," Wu'er said. "You're much better off, in informing your China policy to consult with criminologists instead of international relation experts."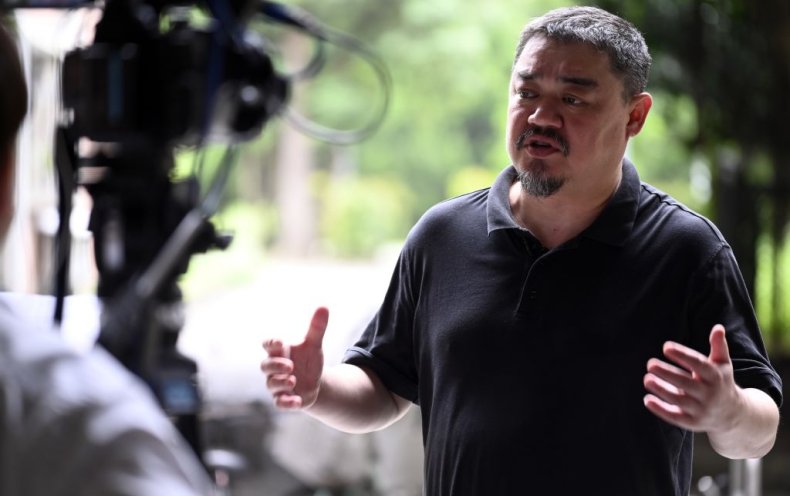 Wu'er, who is an ethnic Uighur, also pushed lawmakers to apply Magnitsky sanctions—which can be levied by the Treasury Department to punish individual human rights abusers—on members of the elite, rather than just those directly involved in current abuses, saying it would have an immediate effect.
Last month, Florida Senator Marco Rubio led dozens of bipartisan lawmakers in requesting Magnitsky sanctions be applied against Chinese Communist Party officials involved in the detention of Uighurs and other ethnic minorities in China's northwest Xinjiang region.
"It is time to make condemnations... to apply much harder, much stronger actions," Wu'er said. "They have put more than a million Uighur in concentration camps in the 21st century, the worst human rights abuses since the Holocaust we're talking about."
Since 2016, China has radically cracked down on Xinjiang's Uighurs and other ethnic minorities, in what it says is a campaign against terrorism but is widely considered to be an effort to stamp out religious influences. The State Department says there have been reports of torture and "instances of sexual abuse and death" in what the Pentagon has deemed "concentration camps." Some experts fear the situation devolving into genocide.
"If you ignore the lessons of the past and continue to look the other way rather than hold the Communist party accountable for its crimes it will be too late to say or do anything about it," Wu'er said.
"You either stand with the tank man, or you stand with the tank," he said.