Tiangong-1: Radar Images of Uncontrolled Chinese Space Station That Will Crash Into Earth's Atmosphere on Easter Weekend
The Fraunhofer Institute for High Frequency Physics and Radar Techniques has published two radar images of Tiangong-1, an uncontrolled Chinese space station hurtling closer and closer to Earth.
Fraunhofer FHR researchers caught the images in early February using the Tracking and Imaging Radar (TIRA) space observatory in Wachtberg near Bonn in Germany.
TIRA is one of the most powerful space observation radars in the world, according to a press statement. The European Space Agency (ESA) has commissioned the institute to use it to track Tiangong-1.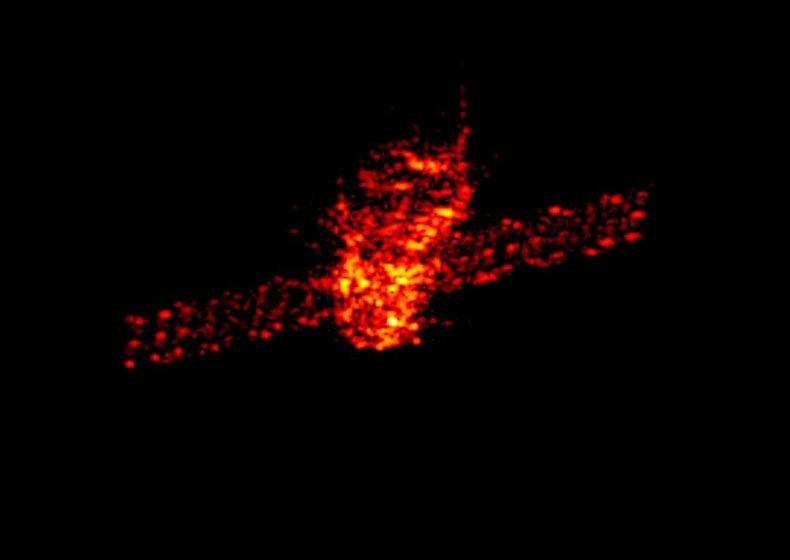 Astronomers have recently narrowed re-entry windows from some two weeks over March and April to a few days spanning the upcoming Easter weekend.
As of March 22, The Aerospace Corporation predicts Tiangong-1 will re-enter around April 1, give or take three days. The ESA also predicts an Easter re-entry, this time between March 30 and April 3. This forecast—which has been updated every 1-2 days since mid-March—is "highly variable," the ESA website states.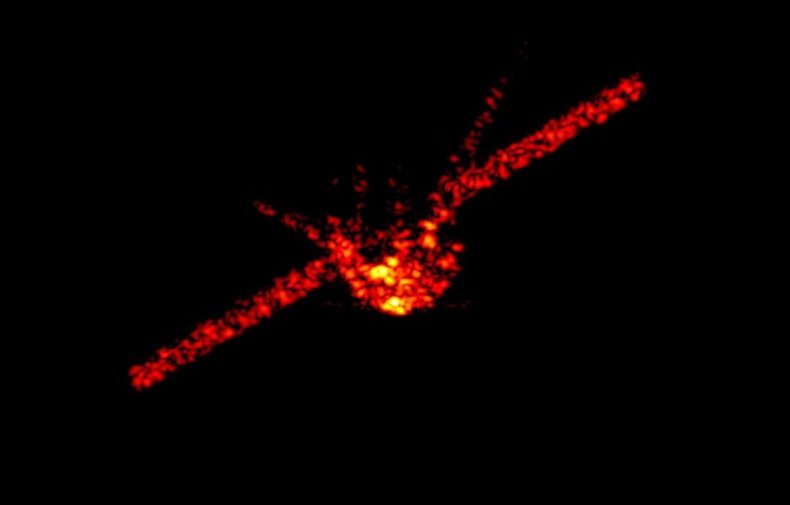 TIRA observations should help continue to narrow down re-entry estimates. The radar, Fraunhofer FHR reports, will determine the way Tiangong-1 rotates—an important influence on the space station's trajectory. The institute is also regularly checking whether the space lab is still intact.
Although nobody knows where exactly Tiangong-1 will re-enter, experts have predicted it will reach the Earth's atmosphere somewhere between 43 degrees north and 43 degrees south. This region spans parts of the mainland U.S., its northern boundary cutting through Oregon, Michigan and Buffalo, New York. The ESA has released a map showing the areas Tiangong-1 might re-enter.
Most of the space station should burn up upon re-entry, and debris that survives is incredibly unlikely to hit a human being. In fact, the chance of an individual being hit by a piece of Tiangong-1 is about a million times smaller than the odds of winning the lottery, The Aerospace Company website states. And that's if you're in one of the areas Tiangong-1 debris is most likely to fall.