Tiangong-1: China's Out-of-Control Space Station Crashes to Earth
China's Tiangong-1 reentered Earth's atmosphere at 17,000 miles per hour and crashed into the Pacific Ocean Sunday evening.
In a statement, the China Manned Space Engineering Office confirmed that the 8.5-ton space station came down in the central region of the South Pacific.
"Most parts were burned up in the re-entry process," it stated.
Jonathan McDowell, an astronomer at the Harvard-Smithsonian Center for Astrophysics, tweeted that the Tiangong-1 came down northwest of Tahiti.
The U.S. Strategic Command's Joint Force Space Component Command (JFSCC) said it used the Space Surveillance Network sensors and its orbital analysis system to confirm Tiangong-1's reentry.
"The JFSCC works alongside government, industry and international partners to track and report reentries, to include today's Tiangong-1 reentry, because the space domain is vital to our shared international security interests," Major General Stephen Whiting, of the Vandenberg Air Force Base in California, said in a statement.
He continued: "One of our missions, which we remain focused on, is to monitor space and the tens of thousands of pieces of debris that congest it, while at the same time working with allies and partners to enhance spaceflight safety and increase transparency in the space domain."
The Tiangong-1, or "Heavenly Palace," is China's first prototype space station. It was first launched in 2011, serving as both a manned laboratory and an experimental test bed to demonstrate orbital rendezvous and docking capabilities.
Beijing admitted it lost control of the module four years later and said they would not be able to perform a reentry.
Experts and officials predicted the space station would likely reenter the earth's atmosphere in late 2017. The date was then changed to April 2018.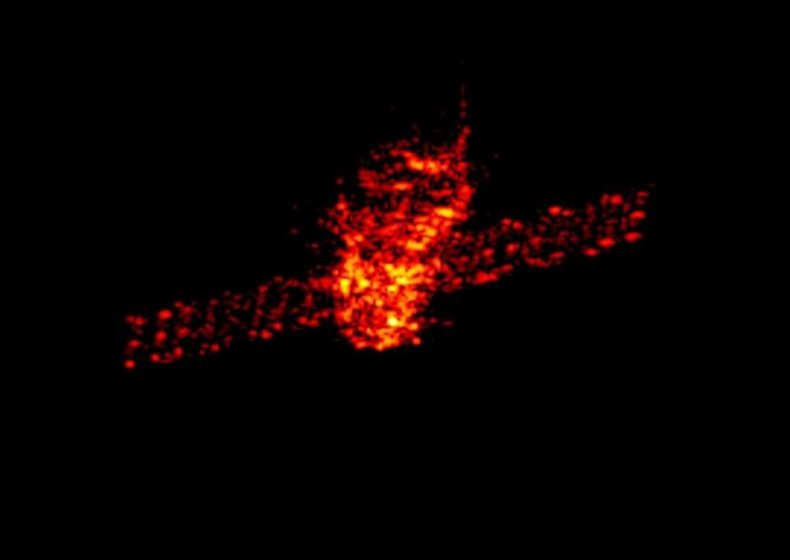 In the months leading up to its reentry, experts stressed that the chances of being hit and injured by the space station's falling debris were extremely slim.
Timothy Horbury, professor of physics at Imperial College London, backed those claims. Speaking to Newsweek before the crash, he said that the Tiangong-1 reentering Earth's atmosphere was "not something we should be concerned about."
"No one has ever been hurt by a piece of debris landing from space. Earth is very large, so the likelihood someone will get hurt is very low. In 1979, bits of Skylab, America's first space station, re-entered and landed in Australia. Nobody was hurt," he said.
Horbury continued, "China shouldn't be embarrassed about it. If they had control of it, they would fire the engine and drop it into the Pacific, but these things happen."
The amount of debris that landed on the Earth's surface still intact has not yet been determined.