Tiangong-1: Chinese Space Station Will Crash to Earth in March Carrying a 'Highly Toxic' Chemical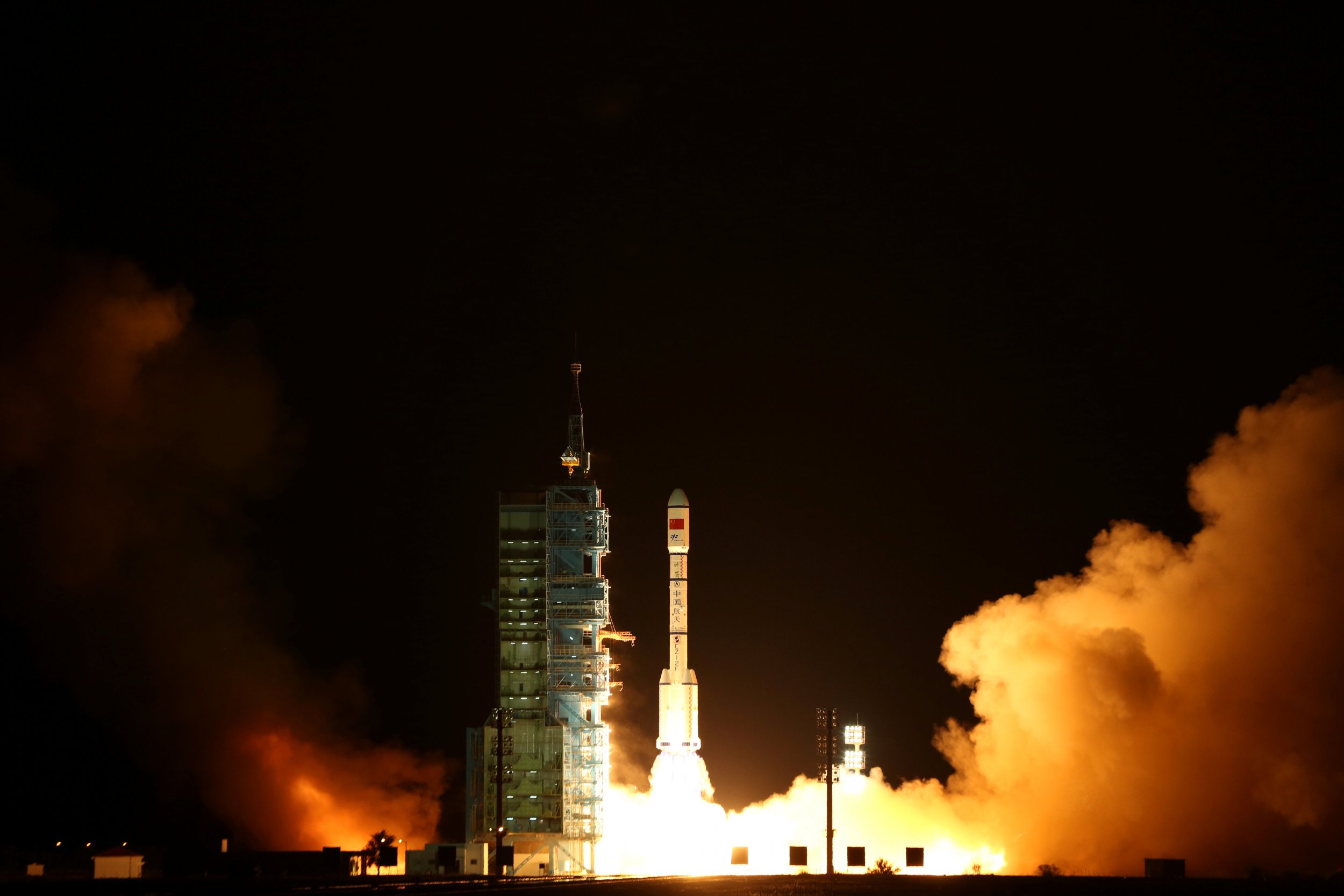 An unmanned Chinese space station is set to crash to Earth soon. The latest predictions put the timeframe somewhere in March. The fragments that make it to Earth may be carrying a toxic chemical known as hydrazine, and it's unclear if there's any real reason to worry.
Tiangong-1 has been making headlines since the China National Space Administration lost contact with it in 2016. Since then, researchers have monitored the decay of its orbit, zeroing in on ever-narrowing windows of when—and where—the space station will burn through Earth's atmosphere. When it does, the spacecraft could leave chunks of debris that will make it to Earth's surface. If any components do make it through, they are very likely to land in the ocean.
Recent headlines have suggested that the presence of hydrazine, a chemical sometimes used as a propellant, aboard Tiangong-1, is a cause for concern. A statement put out by Aerospace, a space research organization, lays out the situation: "Potentially, there may be a highly toxic and corrosive substance called hydrazine on board the spacecraft that could survive re-entry."
However, as Tim Flohrer, a researcher with the European Space Agency, told Newsweek, it's unclear whether there's any real cause for worry.
How much of the chemical, and whether it would actually survive upon re-entry, is an open question, Flohrer said. "There is no clear answer to this in general for re-entering objects." He explains that the concern about hydrazine depends at least on the amount present before re-entry, the design and overall mass of the spacecraft, and the re-entry angle. The only person who knows how much hydrazine is present on Tiangong-1 or the relevant information about its design is the operator of the spacecraft. "I am not aware of any released information addressing these points," Flohrer told Newsweek.
As for whether a human being would come across a piece of Tiangong-1 to begin with, let alone one contaminated with hydrazine, the probability seems pretty slim. It's likely that whatever debris makes it through the atmosphere will land in ocean waters. And, as Aerospace puts it, "the probability that a specific person (i.e., you) will be struck by Tiangong-1 debris is one million times smaller than the odds of winning the Powerball jackpot."
It probably couldn't hurt to avoid touching parts of the downed space station if (and that is a big if) you happen to come across it.
According to Flohrer, Tiangong-1 is predicted to make re-entry in the middle of March, give or take two weeks.