China's Breathtaking, Futuristic Tianjin Library Is Every Book Lover's Dream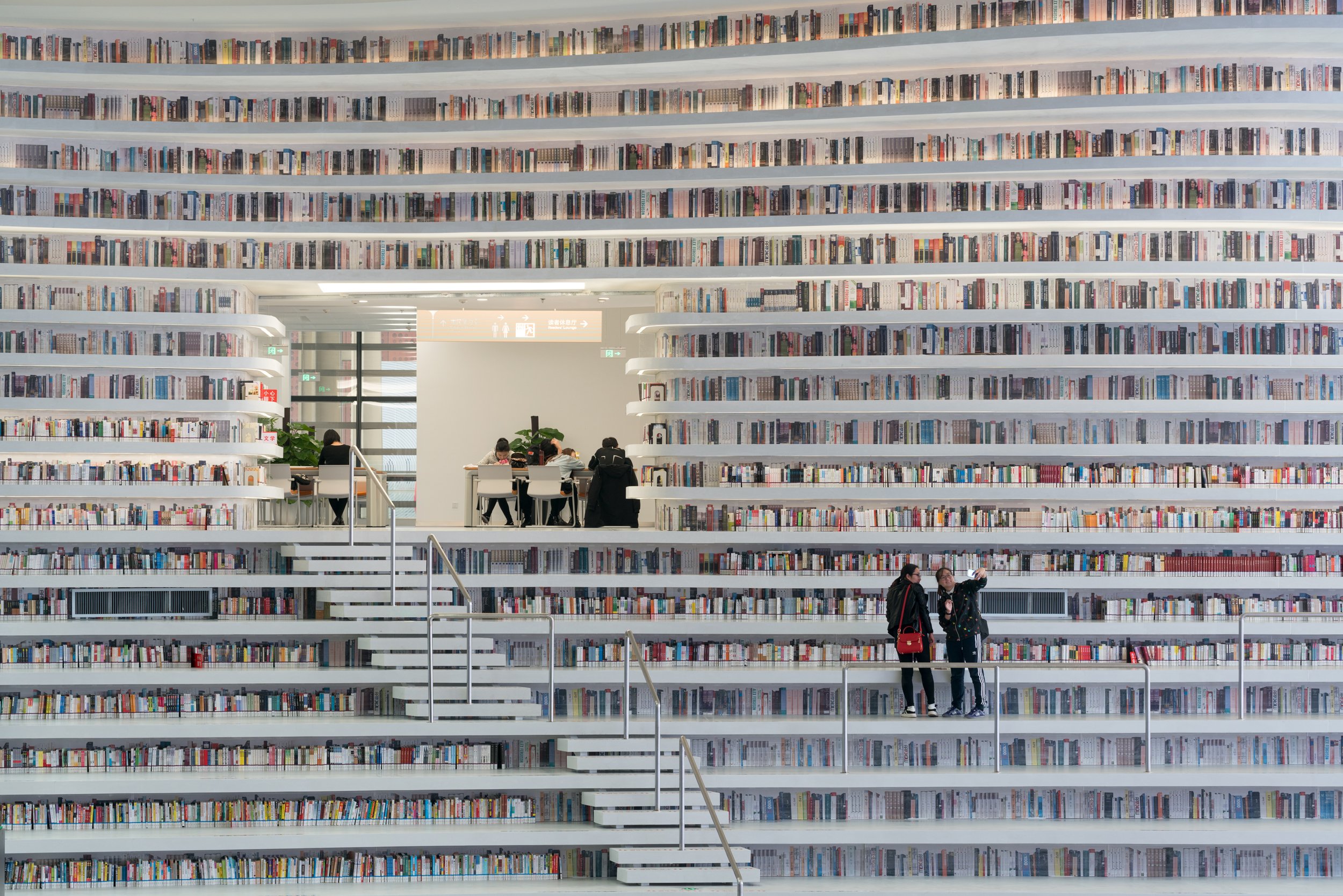 Amzon's Kindle e-reader turns 10 years old Sunday, but there are still plenty of people who prefer to read the old fashioned way. And a drop-dead gorgeous library in China has these book lovers drooling.
The five-story Tianjin Binhai Library opened in Tianjin Binhai, China, last month. The gorgeous center is more than 36,000 square feet and features an awe-inspiring auditorium with floor-to-ceiling bookshelves that can hold up to 1.2 million physical books, according to Arch Daily. (For a comparison: the main branch of the New York Public Library held an estimated 2.5 million books, as of a 2015 audit.)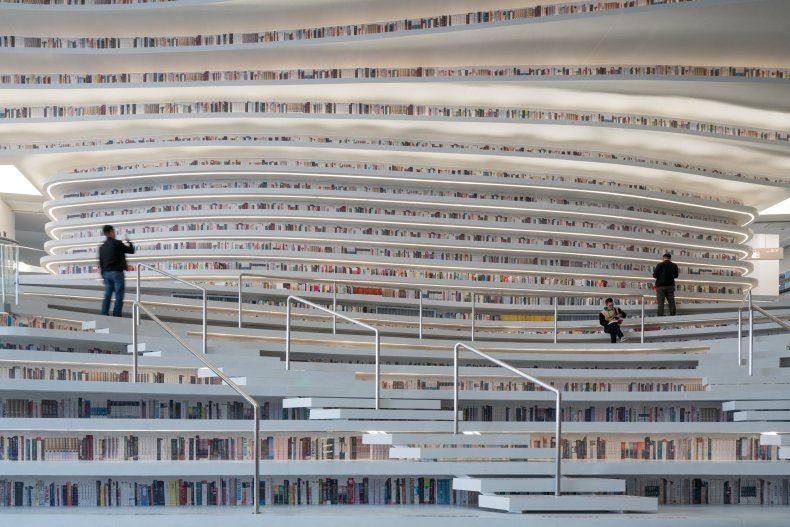 The enormous design project was helmed by Dutch design firm MVRDV in collaboration with local architects from the Tianjin Urban Planning and Design Institute. It was completed in just three years and is the MVRDV's fastest-completed project to date.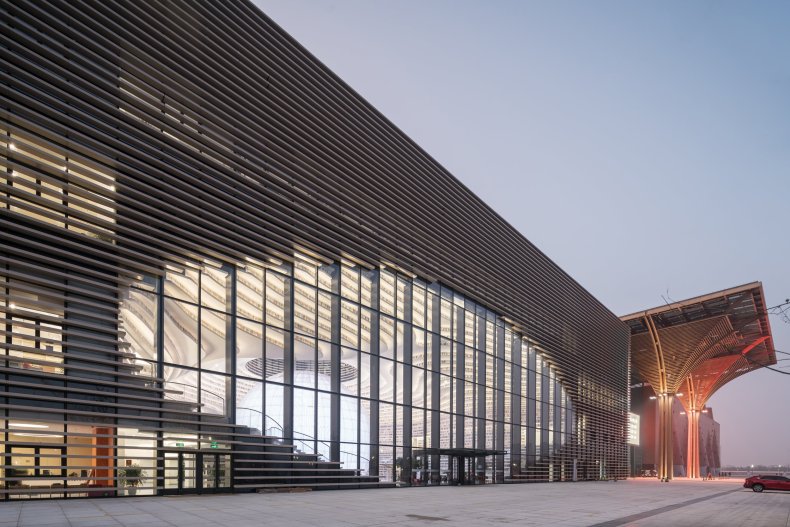 The library is anchored by a giant spherical structure in the center of the space. The surrounding bookshelves curve and ebb around the sphere, all the way to the ceiling. This gives visitors the sense that they are walking inside an eye, an illustion that has inspired the library's nickname: "The Eye of Binhai."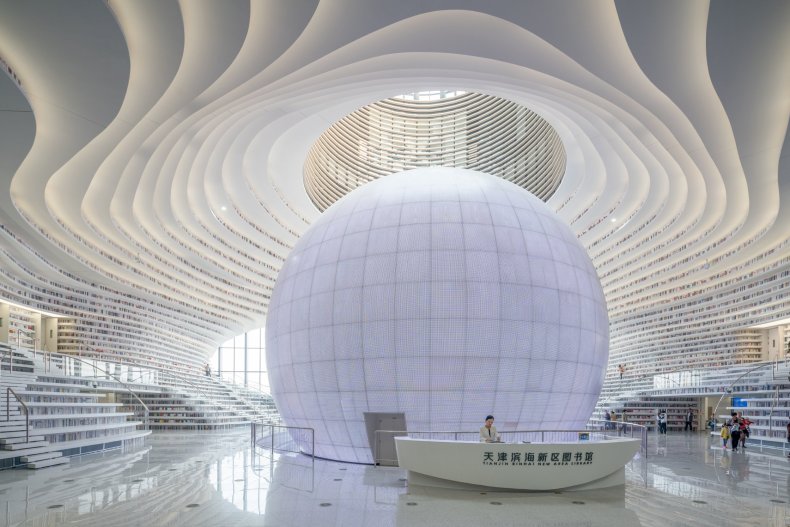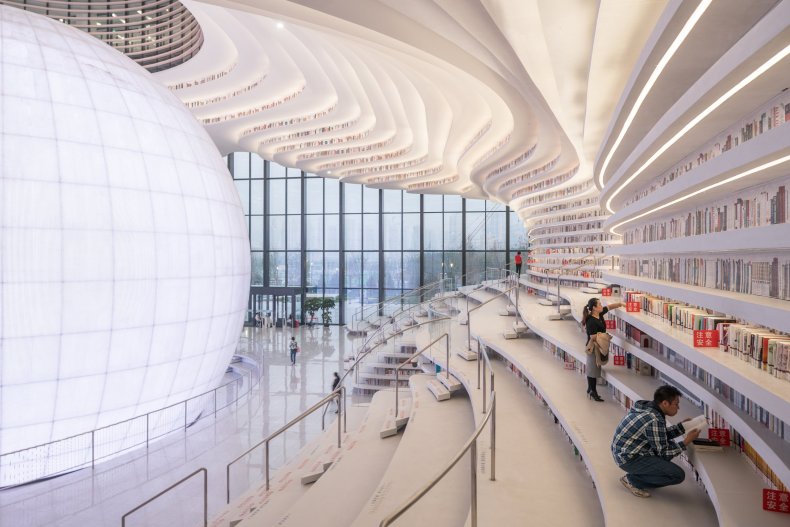 "The Tianjin Binhai Library interior is almost cave-like, a continuous bookshelf," Winy Maas, co-founder of MVRDV, said in a press release. "We opened the building by creating a beautiful public space inside; a new urban living room is its centre. The bookshelves are great spaces to sit and at the same time allow for access to the upper floors. The angles and curves are meant to stimulate different uses of the space, such as reading, walking, meeting and discussing. Together they form the 'eye' of the building: to see and be seen."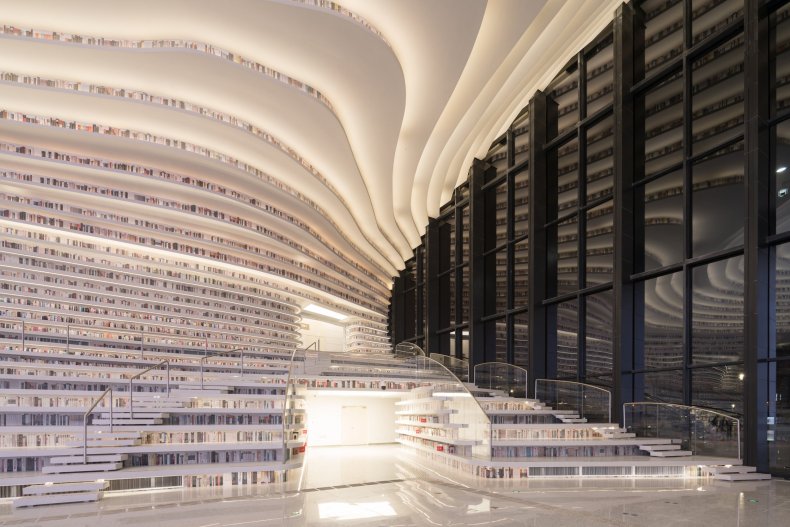 Beyond the eye-popping main space for books, the five-floor building also houses many media spaces. The first and second floors feature reading rooms, while lounge areas and meeting rooms, and offices can be found on the upper levels. The library also boasts two rooftop patios.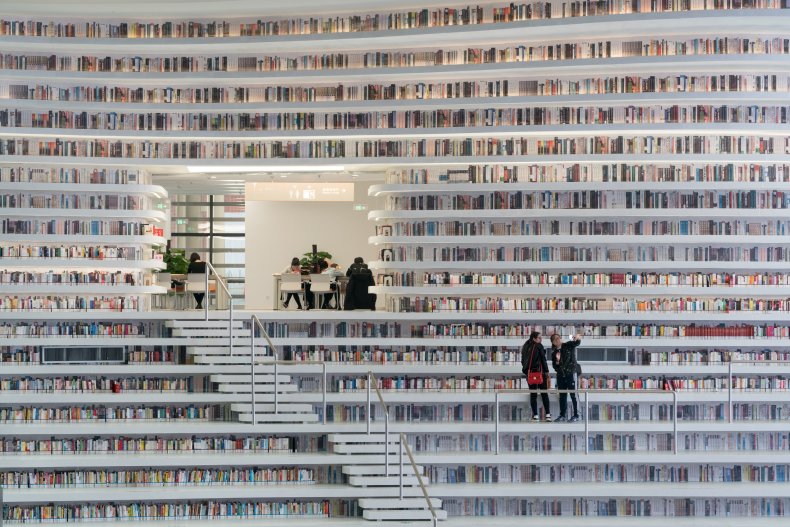 The Eye of Binhai is an ambitious investment in an age where more and more readers are choosing cheaper and more convenient ebooks and readers, like tablets and the Kindle, over conventional books. According to report from The Guardian, ebook sales went from $20 million in 2006, the year before Kindle, to around $1 billion today.
Most public libraries offer ebook options, but patrons don't need to visit the physical location for that. That has made the question of how to get people inside libraries again a pivotal one for librarians and administrators around the world.
If the popularity of the Tianjin Binhai Library is any indication, a breathtaking cascade of bookshelves is certainly a good place start.