'I'm the Twerking Senator, I am Not Owned By the State'
I am a Rhode Island state senator and I was elected in 2020 for a two year term. I am a formerly low-income queer, Black woman and I stand for justice and liberation, particularly highlighting the experiences of Black and brown people in the U.S.
Our session ended at the end of June, a few weeks ago. So, I took some time off and just recently launched my campaign for re-election. July 4th in the U.S. is a paid day off for many working people and many people, like myself, take that time to have bbqs or go to the beach. This year, I went to Block Island, Rhode Island with a small group of friends.
Around a week ago, I started my official senator TikTok page. It's a fun, light hearted account, similar to my other accounts. I post funny tweets and silly Instagram posts as well. I am consistent with my behavior across all platforms, and that includes the TikTok video I posted on the beach that day.
The alt-right and some of the GOP in Rhode Island and the U.S. at large have attacked me on social media for promoting comprehensive, queer inclusive and age appropriate sex education. Even before the TikTok video I posted, some on the right have tried to paint me as a "groomer" for the work I have done fighting to protect young people from sexual assault and abuse by advocating for a comprehensive sex education curriculum. In reality, this year I introduced a bill that establishes a sexual assault survivors Bill of Rights.
Tucker Carlson is a joke to many in my community. I don't watch his content, so I didn't see the comments he made about me, but I see a lot of memes about him. I don't know anyone who seriously watches him in my peer group.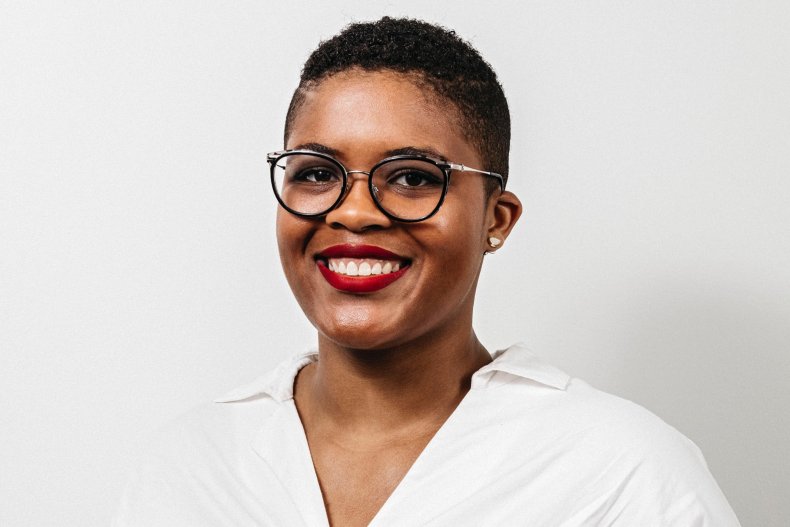 As a queer, Black woman I am used to this treatment. It doesn't make it okay, but I realize there are separate rules in society for me. I choose not to follow them, and for many that is liberating and for others it rubs them the wrong way. I lead with empathy, love, compassion, and joy in all that I do.
In Rhode Island, state senate positions are "part-time" so we receive a stipend of roughly $16,000 before taxes and sessions are two to three days a week, after 3pm and going to the early evening. Many state senators are retired, or have part-time jobs, or own their own businesses.
So, I am a part-time state senator. I am not owned by the state.
Many people are used to politicians that "perform" leadership but fundamentally do nothing to change their communities for the better. I lead as I live, with joy, heart, silliness, and a youthful edge.
I am relatable to some and too new for others. I work my butt off for the people of my state despite the many barriers to doing so. No one has paid attention to the positives of my work because the media rarely highlights it. I also play rugby and won a national title and MVP for my team this May.
I am a well-rounded individual and still take the time to focus on other things in life that bring me joy, like friends, rugby, crochet and TV, on top of my full-time job in the workplace and then my state senate job.
Tiara Mack is a Democrat state senator for Rhode Island District 6. She is also a donut lover and a rugby player. You can follow her on Twitter @MackDistrict6.
All views expressed in this article are the author's own.