Tibetan Women's Football Team Denied U.S. Visa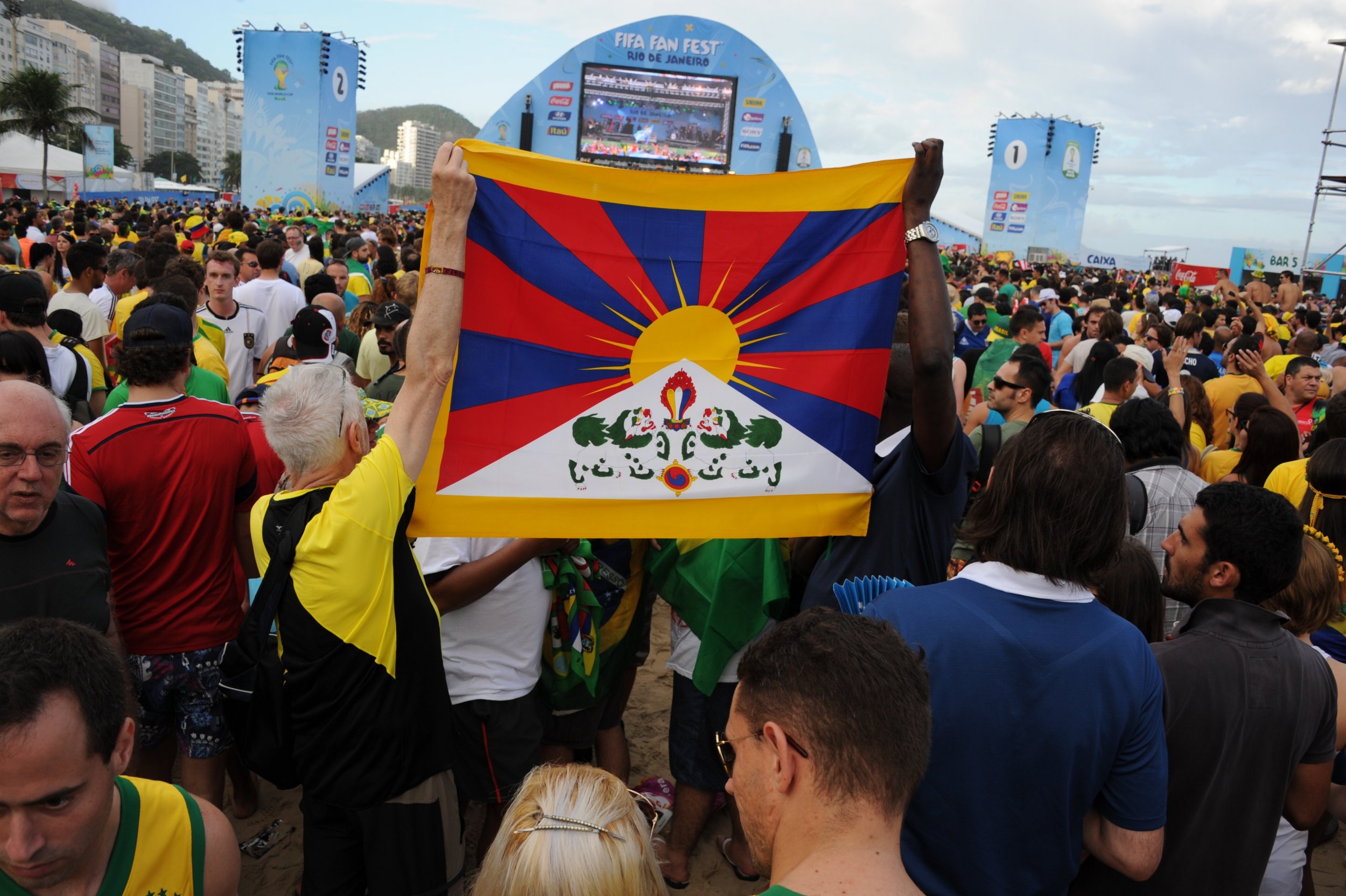 The Tibetan Women's Football team say they have been denied visas by the U.S. to play in a tournament in Texas. The football team, comprised mainly of Tibetan refugees living in India, were not granted U.S. visas by the embassy in Delhi.
According to the BBC, the U.S. embassy told the players they had no good reason to visit the country.
Executive coach Cassie Childers, a U.S. national working in India with the Tibetan team, told the BBC that she accompanied 16 of the women to the U.S. embassy. Most of the women are Tibetan refugees with Indian Identity certificates that allow them to travel.
"I am disappointed because we had planned the trip for months. It was a big moment in every player's life when they were told about the trip. It was their opportunity to tell the world that Tibetan women are capable of achieving anything," Childers said.
It is unlikely the visa was denied because of President Donald Trump's travel ban, because neither India nor Tibet—which the U.S. recognizes as part of China—were on the list of banned countries. The countries affected were Syria, Iran, Egypt, Libya, Iraq, Sudan, Somalia, and Yemen.
Childers had her own suspicions about why the team may have been denied visas. "I had feared an outcome like this because Tibetans usually struggle to get U.S. visas as officials fear that they might request asylum," she said.
Two of the four players live in Nepal and are Nepalese citizens—they applied for visas in Kathmandu but haven't heard from U.S. officials regarding their visa situation. Newsweek has approached the U.S. embassy for comment but had not received a response at time of publication. A U.S. state department official told the AP that they could not comment on individual cases but that government position had not changed regarding recognizing Tibet as part of China.
Childers told Newsweek that the team will still gather on March 15 in Dehradun for a planned training camp. "We're trying to arrange an alternative tour and matches somewhere that welcomes Tibetans."
This isn't the first time this month an Indian sportsperson has been denied entry to the United States. Tanveer Hussain, 26, had planned to compete at the world snowshoe championship in New York, but his coach said a U.S. embassy official told him that due to "official policy" he could not compete. The U.S. embassy emphasized that Trump's executive order did not apply to Indian citizens.