Tidal Announces Brooklyn Concert With Beyoncé, Prince, Nicki Minaj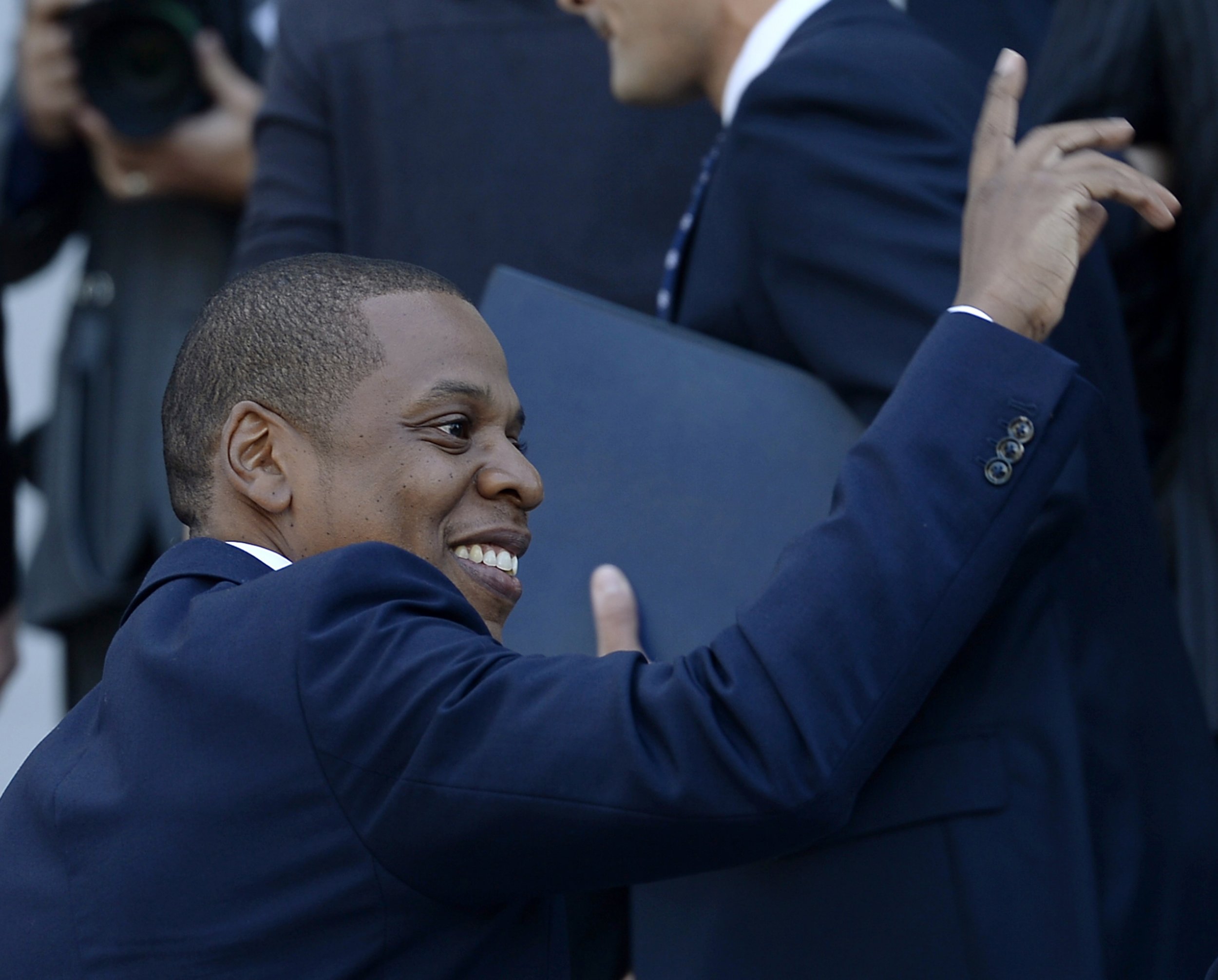 Update | In March, Jay Z announced the launch of a new premium music streaming service called Tidal with a widely mocked promotional trailer featuring some of the most famous musicians in the world. The service would cost either $19.99 per month or $9.99 per month, depending on which subscription option was chosen, compared with the $9.99 Spotify charges its paying members. The appeal was its "lossless audio" (available on the pricier option, the $9.99 option features standard audio), its curated playlists and its claim that a larger percentage of its revenue would go to the artists themselves. Prince also released his latest album exclusively through the service, because he's Prince, and he can do whatever he wants.
But shortly after Tidal's grandiose launch, most of us lost interest, and piece after piece was written about how the service was struggling (just Google "Tidal struggling" and start scrolling). At the end of April, Jay Z went on a #TidalFacts Twitter rant defending his latest venture. One such #TidalFact was that after being live for less than a month, the service already had "over 770,000" subscribers.
Five months later, Tidal has cracked a million, as Jay Z announced Tuesday on Twitter.
On Wednesday, we learned that "10/20 Brooklyn" refers to a massive, Tidal-sponsored benefit concert the service will host at Brooklyn's Barclays Center on October 20. Jay Z, Beyoncé, Prince, Nicki Minaj, Lil Wayne and many more big-name artists will perform, and proceeds will go to the New World Foundation.
According to Tidal, the event, dubbed Tidal X: 1020, is "the [first] in a series of philanthropic music events" curated by the service. Presale tickets went up Wednesday at 12 p.m. ET, and regular sales will go live Friday at 12 p.m. ET. If you want to attend, you'll have to shell out somewhere between $74 and $244, but Tidal X: 1020 will also be live-streamed through Tidal and on HTC.com for free.
Despite "going platinum" and throwing a star-studded charity blowout to celebrate, Tidal is still very much a work in progress—and most consumers and analysts are still skeptical of its ability to compete with Spotify and Apple. The best thing the service has going for it may be its ability to call on some of the most famous artists in the world to remind everyone how important it is. Like that initial promotional video, get-togethers like Tidal X: 1020 may give the impression Tidal is more of a collection of pretty faces than something that's actually worth twice the cost of Spotify. Then again, who's going to argue with Prince?
A previous version of this story mentioned Tidal's $19.99/month subscription option, but did not include the service's $9.99/month option. The $19.99 option includes the "lossless audio" feature, and both options include curated playlists. The article has been updated to reflect this.