'Tide Pods' Trends as Glenlivet Unveils Edible Whisky Capsules Following Dangerous Eating Challenge
A whisky company has sparked confusion online after they announced "a first of its kind" alcoholic drink served in an edible capsule similar to a laundry pod.
The Glenlivet, one of the biggest whisky companies in the world, has unveiled its "Capsule Collection" to coincide with London Cocktail Week in which you drink 23ml of whisky by swallowing a biodegradable capsule made from seaweed.
"Enjoy them by simply popping them in your mouth for an instant burst of flavor—no need for a glass, ice or cocktail stirrer!," the company wrote on Instagram while sharing a video detailing the invention.
Following the announcement, thousands of people on social media couldn't help but compare the capsules to Tide Pods and the online challenge which spread last year.
"I saw Tide Pods trending and feared someone had poisoned themselves," wrote Twitter user @ImThatDoug. "Turns out it's because someone has invented alcoholic Tide Pods now... so it was worse than I thought."
"An entire generation were told not to eat tide pods and you just set them all back," added @praxxxxis.
The 'Tide Pod Challenge' was a social media campaign in which people filmed themselves biting into the laundry product. The meme, which also had people posting fake recipes online using Tide Pods, became so widespread that YouTube announced it would be pulling all videos of the challenge from their site for violating their rules which prohibits videos that encourage "dangerous activities that have an inherent risk of physical harm."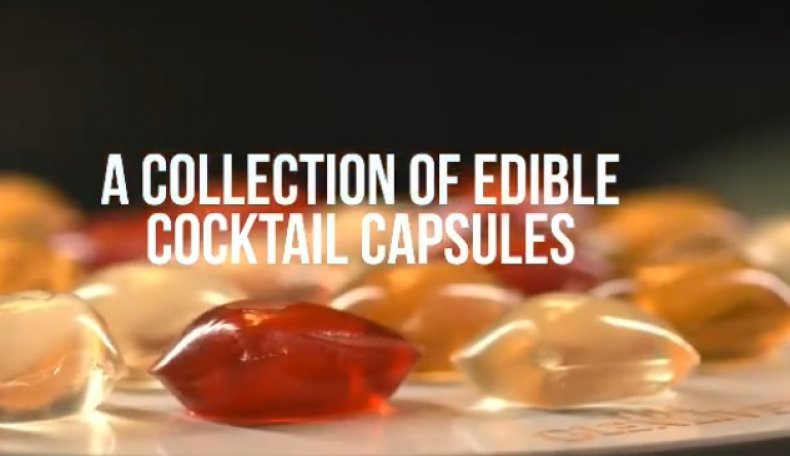 In January 2018, the American Association of Poison Control Centers (AAPCC) issued a statement expressing "continued concern" over the improper use of laundry detergent packets by teenagers.
"During the first two weeks of 2018, poison control centers handled 39 cases of teens intentionally exposed to a liquid laundry packet," the statement added. "In just the past week, we've seen another 47 cases, for a total of 86 between January 1 and January 21, 2018. We cannot stress enough how dangerous this is to the health of individuals-it can lead to seizure, pulmonary edema, respiratory arrest, coma, and even death."
Announcing the new whisky product, Miriam Eceolaza, director of The Glenlivet, said: "As a brand that celebrates originality, we are always looking to break the conventions that have determined how single malt Scotch has historically been enjoyed," reports Food and Wine.
"The Glenlivet Capsule Collection does exactly that, and we're excited to see how people react when they try our glassless cocktails. Our founder, George Smith, always went against the grain, bucking tradition and doing things differently."