Tierra Whack, Kamiyah, Rapsody and More Female Rappers You Should Be Listening To
Jermaine Dupri had the Internet in an uproar when he reduced today's women in hip hop to "strippers rapping" and suggested some of the leading ladies in the industry were "all rapping about the same thing" during an appearance on People Now on Thursday.
There are some female emcees who have worked the club circuit before becoming rap superstars, like for instance, Cardi B, who has never been shy about her humble beginnings as a stripper in New York. And true, there are a number of lady lyricists who have amplified the power of a woman's body and sexuality in spicy chart-toppers—re: Nicki Minaj, rising rap sensation Megan Thee Stallion and the hot girls of the 90s and early 2000s like Lil Kim, Foxy Brown and Trina.
However, Dupri's comment undermines the many up-and-coming artists whose musical trajectory expands beyond the typical club bangers that strippers (and literally everybody else with a dash of rhythm) like to twerk to. As Cardi noted in her Instagram response to Dupri, these girls simply aren't given the same type of support or attention as the ladies who are currently making the music the masses like to pop, lock and drop it to.
So we've compiled a list of a few women rappers who have released creative, quality music that is very different from what's heard on mainstream radio. Check out the list of women to watch in rap below.
Tierra Whack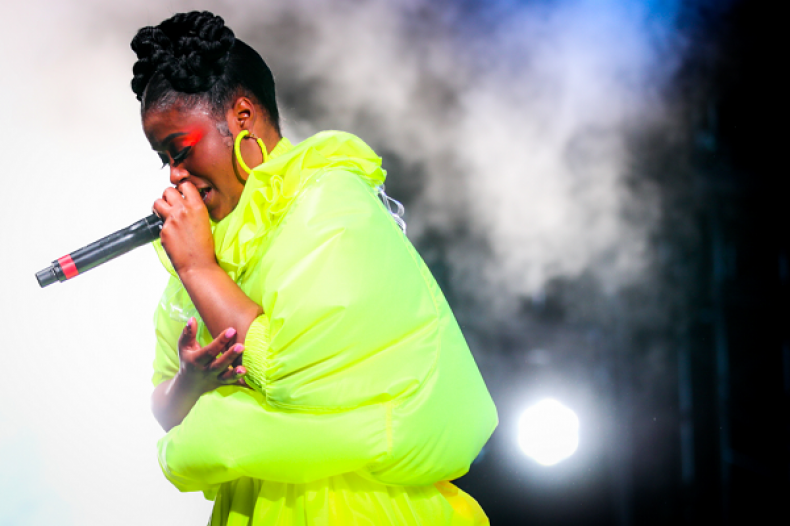 The Philadelphia native worked at a car wash in Atlanta before exploding onto the rap scene with a handful of singles like "Child Please" and "Mumbo Jumbo." However, it was her groundbreaking debut project Whack World—a nearly 16-minute entry comprised of 15 60-second songs and punchlines that interchange between hip hop, R&B, pop and even country beats—that set the young rapper in a uniquely innovative league of her own. The existential and colorful creative even got a Grammy nod for the Whack World video.
Kamaiyah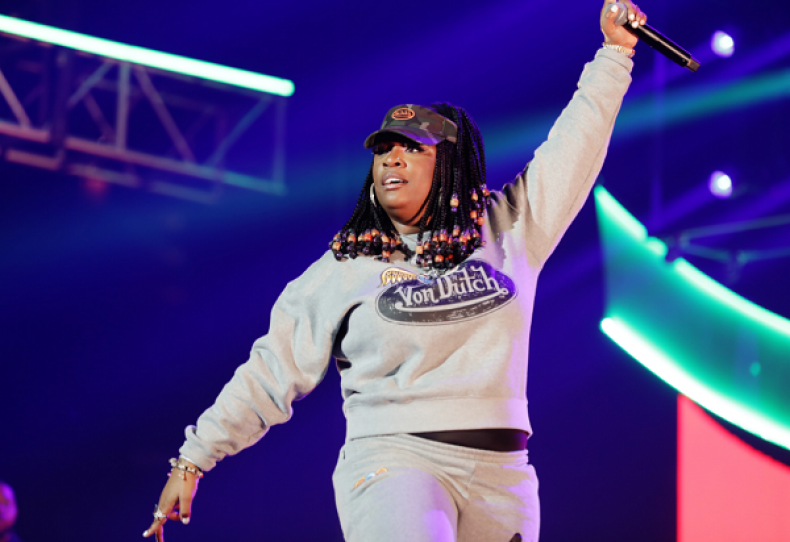 Oakland born and bred, Kamaiyah embodies the same California swagger and flare that put rappers like Kendrick Lamar, Nipsey Hussle, Schoolboy Q and YG on the map. The influence of her west coast predecessors like Dr. Dre and Too Short is inescapable on her debut project, 2016's A Good Night in the Ghetto, and 2017's Before I Wake Up, and while the production on both mixtapes feature funkified beats that are perfect for hitting a two-step or cruising in a lowrider, much of Kamaiyah's music is centered on the community she was brought up in, friendships and the undeniable love she has for her city.
Rapsody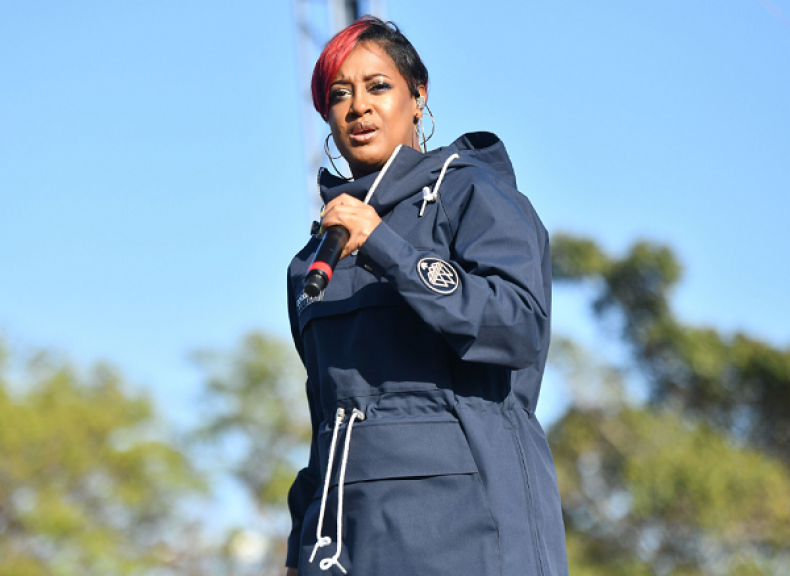 With a slew of albums under her belt, including her critically acclaimed 2012 debut The Idea of Beautiful and 2018's Grammy-nominated Laila's Wisdom, the North Carolina artist has a distinctively polished and insightful flow that puts her in a lane similar to hip hop greats like Mos Def and Common. What separates Rapsody from today's current pool of female rappers is her unparalleled storytelling—from drug abuse, police violence, social injustice and gender dynamics to war and poverty, the 36-year-old has used music to shed light the issues that have long plagued the black community and other long-overlooked people of color.
Chika
Jane Chika Oranika, known to fans as simply Chika, may have gotten her introduction to the industry when she blasted Kanye West in a viral video last spring—in a freestyle over West's "Jesus Walks" beat, she famously called the rapper out for his open support of the likes of President Donald Trump and conservative commentator Candace Owens—but her debut project High Rises made it crystal clear the Alabama rapper and activist had a lot more to say. With a poetic delivery full of finesse, Chika spits ear-opening lyrics that speaks to youth culture and issues affecting society.
Leikeli47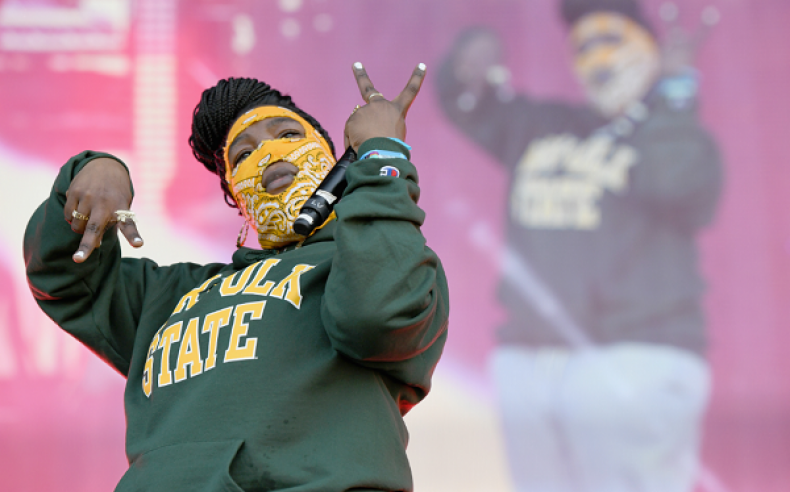 A Brooklyn girl to the fullest, Leikeli47 may be most recognized for the fact that no one would actually ever recognize her without her signature balaclava, but it's the black girl magic soaked throughout songs featured on projects like 2017's Wash & Set that's garnered her praise from fans well beyond the New York City music scene. Fun, full of attitude and certainly twerk-inducing, her latest album Acrylic—like much of her music—rides on the novelties of black womanhood and coming of age.
Lizzo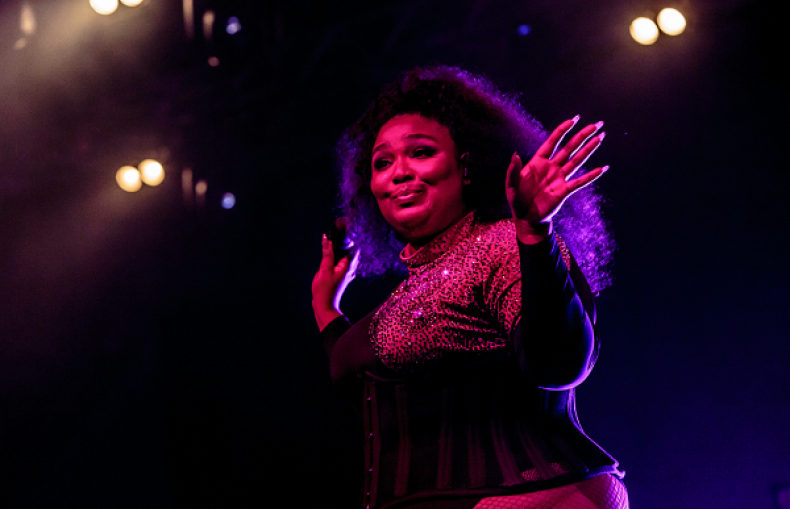 Body shamers be damned, Lizzo has essentially become a household name thanks to her saucy lyrics based on all on body positivity and keeping it cute no matter your size, shape or gender label. Her latest album, Cuz I Love You, brought the contemporary soul-pop rapper critical acclaim and rightfully so. The enlightened feminist speaks her mind consistently and unapologetically and does it while hitting a high note and playing the flute.