Tiffany Haddish Knows Who Bit Beyoncé, But Her NDA Won't Let Her Tell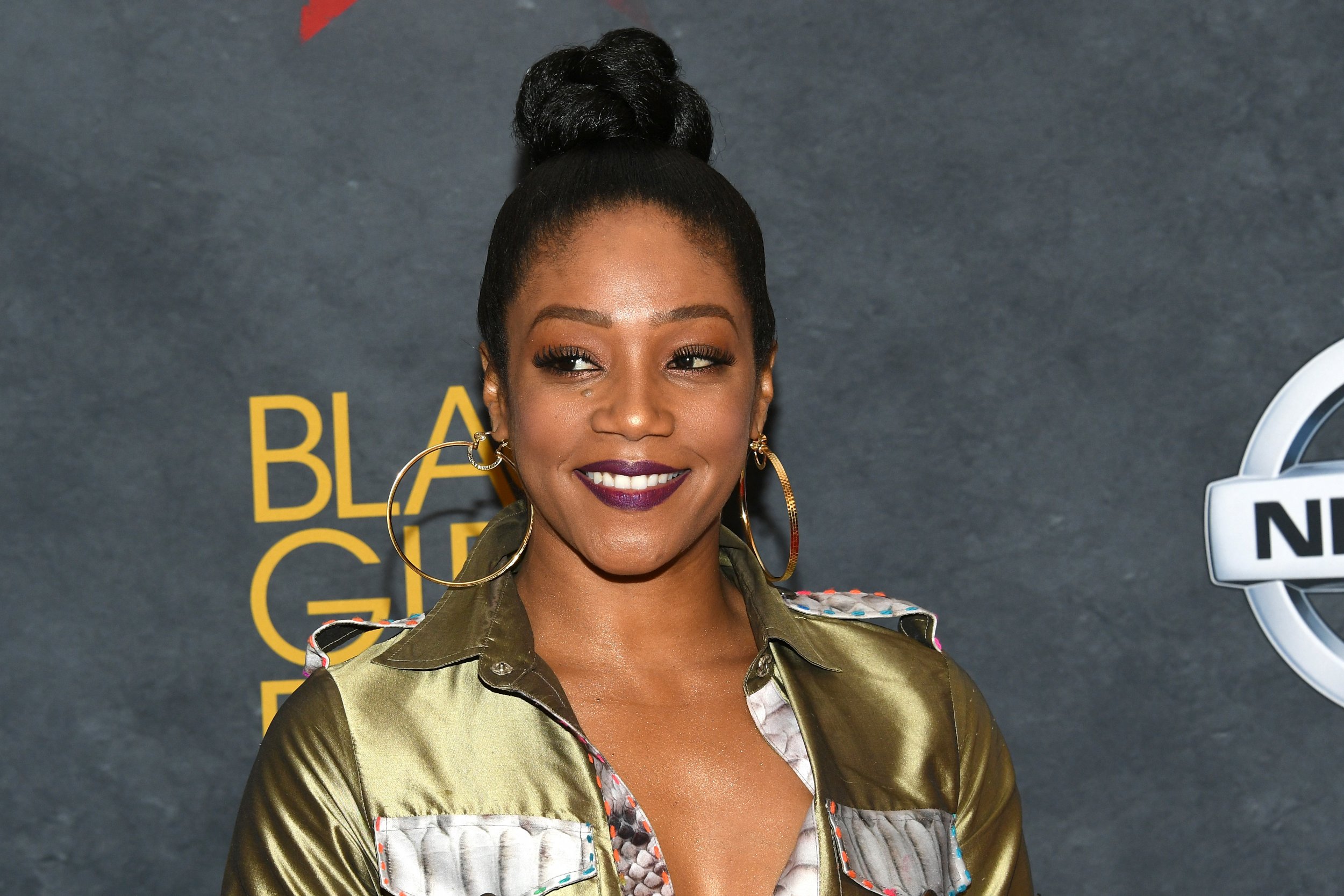 On Thursday, actress Tiffany Haddish said she had no plans to disclose the identity of the person responsible for Bite-Gate—an "investigation" into who bit Beyoncé. But her reasoning for remaining tight-lipped on the matter is due to a non-disclosure agreement she signed.
Haddish, 38, revealed during an Instagram live session that she legally can't discuss the incident further. "NDAs are real," Haddish said. "So I'm not saying shit about nothing." In DJ Khaled's new song "Top Off," Queen Bey hinted at her use of non-disclosures: "If they're tryna party with the queen, they gonna have to sign a non-disclosure."
Fans that tuned in to hear Haddish's rant, however, likely thought she was ready to divulge additional details regarding Bite-Gate. The Girl's Trip star insisted she would "just tell" the viewers who the guilty party was. But she jokingly listed Stormy Daniels, the pornographic actress who said she engaged in an apparent affair with President Donald Trump.
"It was Stormy Daniels," she said. "Pay attention to what's really going on! That's not real news. Who bit Beyoncé is not real news!" Haddish suggested that there are more important things that "we need to be focusing on," such as taxes and the having a clean home.
Bite-Gate speculation surfaced Monday, when Haddish said in a GQ profile that an actress bit at Beyoncé's face. Haddish recalled, "Beyoncé's at the bar, so I said to Beyoncé, 'Did she really bite you?' She was like, 'Yeah.'"
Representatives for Beyoncé and Haddish did not immediately return Newsweek's request for comment. But fans have worked toward solving the mystery of Bite-Gate. So far, the list of suspects—many who attended an after-party for a Jay-Z concert in Inglewood, California, on December 22—has continued to grow.
On Tuesday, Girls alum Lena Dunham was accused of biting the "Formation" singer. But she quickly shot down all allegations via Twitter, writing: "As the patron saint of 'She would do that...' I didn't." Fellow actresses Sanaa Lathan and Sara Foster refuted accusations as well. Lathan tweeted that "it would've been a love bite" if she did it, and Foster wrote via Instagram that she found it "flattering" people assumed she could get "close" to Queen Bey.
Gwyneth Paltrow, Rihanna, Queen Latifah and Taraji P. Henson were also ruled out as suspects. However, on Tuesday, actress Sarah Michelle Gellar jokingly confessed to the crime. "All right, I admit it," Gellar wrote via Instagram. "It was me #TheBiter."