'Tiffany Haddish: Black Mitzvah' Netflix Special Live Stream, Release Date and Everything Else to Know
Tiffany Haddish is set to explore her Jewish roots in her upcoming Netflix comedy special, Black Mitzvah. The comedian's new stand-up comedy special—Haddish's second for Netflix—comes amid the actor's 40th birthday and her very first bat mitzvah on Friday.
Unlike her first Netflix special, They Ready, which featured standup sets by comedic up-and-comers like Chaunté Wayans, April Macie, Tracey Ashley, Aida Rodriguez, Flame Monroe and Marlo Williams, Haddish's newest bit on the streaming giant will be hosted and performed solely by her. Following in the footsteps of her very first comedy special, She Ready, which premiered on Showtime in 2017, Black Mitzvah will feature Haddish's hilarious commentary on her journey through life, including the moment she discovered she was Jewish.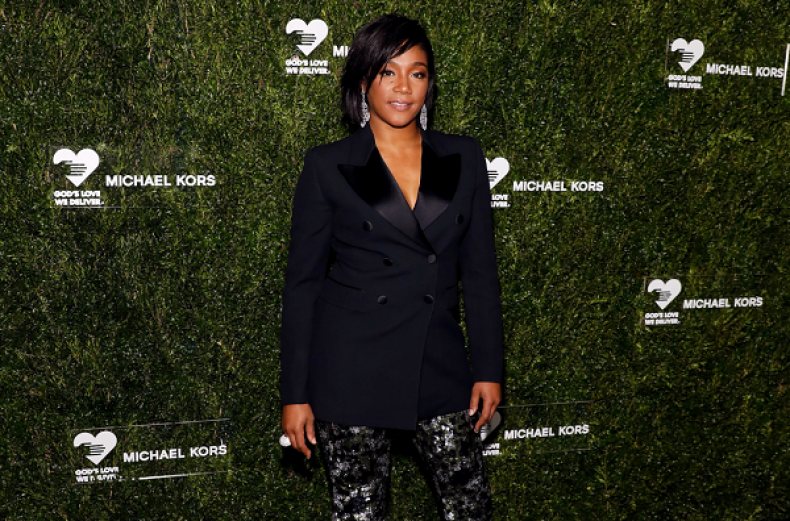 The comedian opened up on the premise of her new special back in November and said it was a celebration of her bat mitzvah, which she was now referring to as her black mitzvah. "'What do you mean you're black and you're having a bat mitzvah, Tiffany?' Well, I don't know if y'all know this about me but I'm Jewish," Haddish said in an Instagram video at the time.
"I'm Jewish by DNA," she continued. "And because of my father, I want to honor him and our ancestors, and I want to do something that represents growth and maturity. And I want to teach. That's what I've been put on this planet to do is teach, and Judaism is all about that."
Haddish learned her father was a Jewish refugee from Eritrea when she was a teen. Despite not having a relationship with him during her childhood, she reconnected with him as an adult and began learning more about her Jewish heritage before her father's death in 2018.
Although she acknowledged working as an entertainer and dancer at bar and bat mitzvahs long before meeting her father in 2008, Haddish credited him for helping her feel "connected even more to the Jewish culture," during an interview with USA Today in October.
Fans of the comedian may even get to hear her sing a few Hebrew spirituals on the Netflix special. Haddish revealed she spent the last year digging deeper into her Jewish heritage by studying Hebrew in preparation for her black mitzvah. "I'm going to read from the Torah and everything," she told the publication.
"The hardest part is reading another language," she added.
Netflix subscribers will be able to tune into Haddish's newest comedy special as early as 12 a.m. ET on Tuesday.