Tiffany Haddish Would Teach Sex Ed If She Wasn't Acting: 6 Other Celebrities' Alternative Careers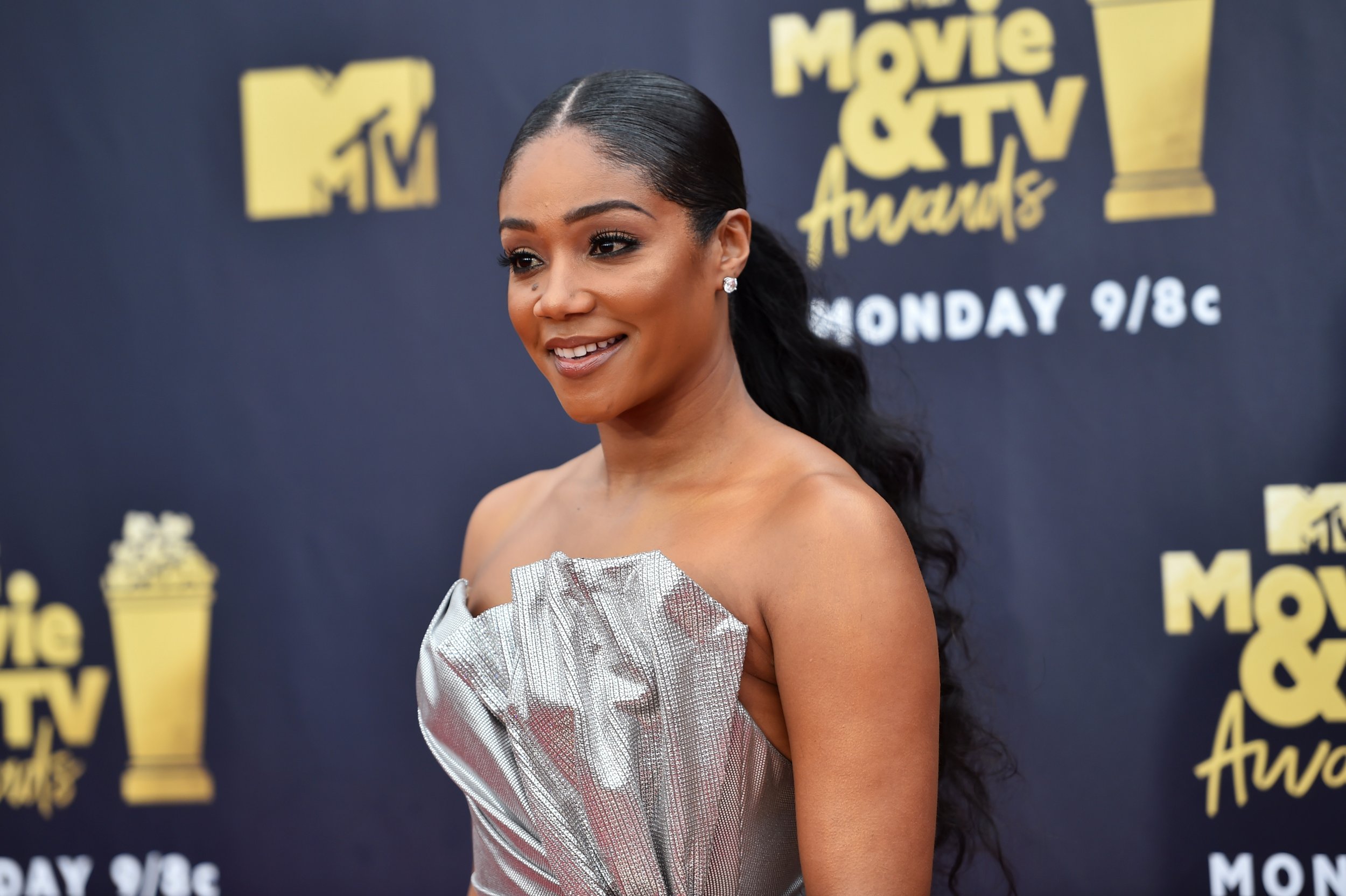 Comedic actress Tiffany Haddish's name was on the minds of many following her standout performance in 2017's Girls Trip. The raunchfest flick could've looked very different, however, if she decided to pursue a career in teaching.
"I don't mind being a teacher. I always say, 'If this comedy thing doesn't work out, I would probably be a sex education teacher," Haddish, 38, told Glamour inits September issue. "I would be the best sex education teacher. I guarantee none of my kids would have STDs after I finish teaching them."
Luckily, Haddish didn't have to resort to her backup plan. She's landed roles in films like Uncle Drew, Night School and Keanu.
Haddish isn't the first celebrity to share their alternative career plans. In light of Haddish's reveal, here's a list of six other stars who've considered different jobs if they didn't achieve fame.
Taylor Swift
If the "Gorgeous" songstress wasn't a Grammy-winning performer, working as either an interior designer or a detective would've likely been her end game. "I'd be an interior designer or a detective—but I don't think I'd be a very good detective," Swift, 28, told The Sun in 2013. " I just watch all of those crime shows. Anything that has a slight premise of being a crime show, I'm on it."
Tom Cruise
The Mission: Impossible – Fallout actor is known for his association with the Church of Scientology. Before becoming a famous movie star, he was studying to be a Catholic priest. In 2013, Fr. Ric Schneider told Daily News the actor "was instantly hooked" upon joining the St. Francis Seminary School. Cruise, however, was kicked out for stealing alcohol.
Angelina Jolie
Fans of the Academy Award winner are no stranger to her oddball tendencies. Before making it big, the Maleficent star wanted to be a funeral director. "It sounds like this very strange, eccentric, dark thing to do but in fact I lost my grandfather and was very upset with his funeral," Jolie, 43, said on 60 Minutes in 2011. "I thought I could do better, so I got a home course when I was about 14. I did a mail-order degree."
Sofia Vergara
In 2016, the Modern Family actress revealed she was very close to pursuing a career in dentistry. "I wanted to be a doctor," Vergara, 46, said on Harry. "Being a doctor takes so much time, years of studying. It's difficult. So the next best thing for me at that time was to be a dentist. So I went to dentist school, but I didn't finish...I went for two years."
Denzel Washington
The Equalizer 2 star, who's a two-time Oscar winner, didn't aim to become an actor at first. He initially dreamed of being a journalist. Before realizing his interest in acting, he attended Fordham University to earn a journalism degree.
Jennifer Anniston
The Friends alum has shared an interest in party planning before. "I like connecting people, I love my friends, I have a great group of friends," Anniston, 49, said on Good Morning Britain in 2014. "I really see that in myself that I would be a great party planner. I enjoy putting together gatherings. I've been paving the way. I've got my contacts in my back pocket."