Tiffany Pollard Says There 'Might' be a New Season of 'I Love New York' on the Way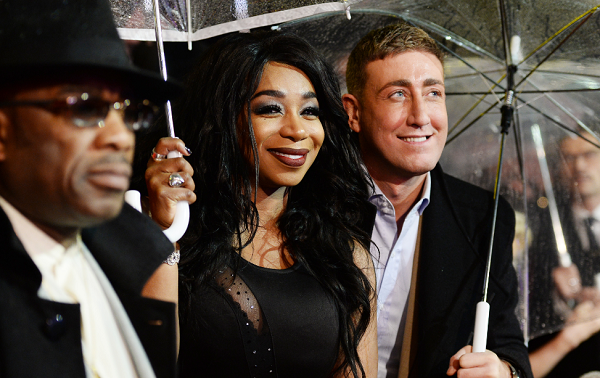 Reality TV queen Tiffany "New York" Pollard made her big return to VH1 when she served as a judge for the first time on RuPaul's Drag Race on Thursday. Pollard's appearance on the show was a long time coming but her judging stint may not be the last fans see of her on the small screen.
Following her Drag Race debut, Pollard teased a potential new season of her namesake show, I Love New York, during an interview with Entertainment Weekly published on Friday.
"It might happen," Pollard said when asked about the chances of an ILNY return. "But I need a little therapy before it happens because I have to learn how to keep my a** settled down and attached to one man. I don't know if that's ever going to happen, though."
The 37-year-old said she did have a special someone in her life at the moment but noted she's still playing the field when she gets the chance. "I'm not ashamed to say it: I've been swapping men like I swap my drawers lately," she said.
"Some women aren't able to settle down. I think I have so much love in me that I have to have a man in every single area code because that's what I'm doing right now! I've already cheated on my man since the last interview I gave," Pollard continued.
After two unsuccessful attempts at securing rapper Flavor Flav's heart on two seasons of his Vh1 reality show, Flavor of Love, in 2006, Pollard was given yet another shot at love with her own spinoff dating show.
When the series premiered in in 2007, it was the "most watched show in all of cable television," raking in some 4.4 million viewers, according to the New York Times. The reality series aired for two seasons with Patrick "Tango" Hunter winning (and eventually losing) Pollard's love during Season 1 of ILNY and George "Tailor Made" Weisgerber claiming her heart in Season 2.
Since helming her own reality show, Pollard has gone on to appear in 30 others over the years, including Celebrity Big Brother in 2016.