Is Tiffany Taking Down Donald Trump? President's Daughter 'Likes' Post About GOP Massacre in Midterms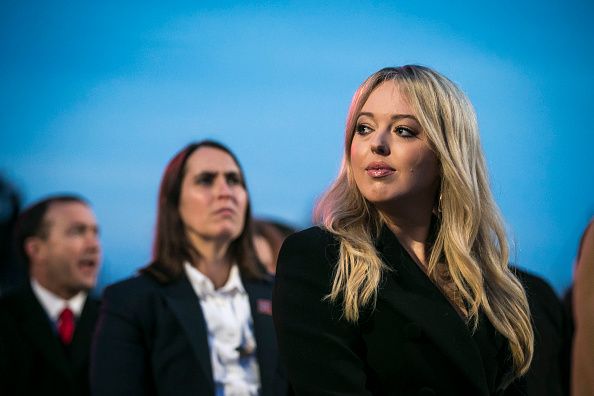 Tiffany Trump may keep a low profile compared to her half-sister Ivanka, but President Donald Trump's youngest daughter has still managed to ruffle a few feathers after appearing to like a post about the GOP getting "massacred" in 2018.
The 24-year-old's verified Instagram account appeared to like a post from the student-organized March for Our Lives on Sunday, which showed a protester holding a placard that read: "Next massacre will be the GOP in the Midterm Elections."
Although it is not clear exactly what political views Tiffany Trump holds, she is far less closely aligned with her father's latest than the president's other children, most notably Ivanka—who has taken an official role at the White House.
Indeed, Ivanka's involvement in politics has involved meeting world leaders, speaking at the W20, acting as an advisor to her father and taking a lead on initiatives such as family leave.
Tiffany, in comparison, has shown no such interest in the White House, although she did speak at the Republican National Convention in 2016, proudly talking about the president she hoped her father would become.
But Tiffany's recent social media 'like' was taken by some as a sign the president's youngest daughter is rebelling against her father's politics.
Responding to the social media like by the president's daughter, social media users suggested Tiffany was working from the inside to bring down Trump's administration.
"My dream is that at the very end of this there is one, single person standing amidst the rubble of the administration: Tiffany Trump," one user wrote on Twitter.
"The thunderous clamor of 500 people typing "Tiffany Trump... welcome to ‪#TheResistance" at once," another added, with the first daughter also being compared to a house elf from the Harry Potter series, casting the rest of the Trumps as the unkind Malfoy family.