Tiffany Trump Is Living Her Best Life With Boyfriend in Europe as Her Family Is Consumed By Russia Scandal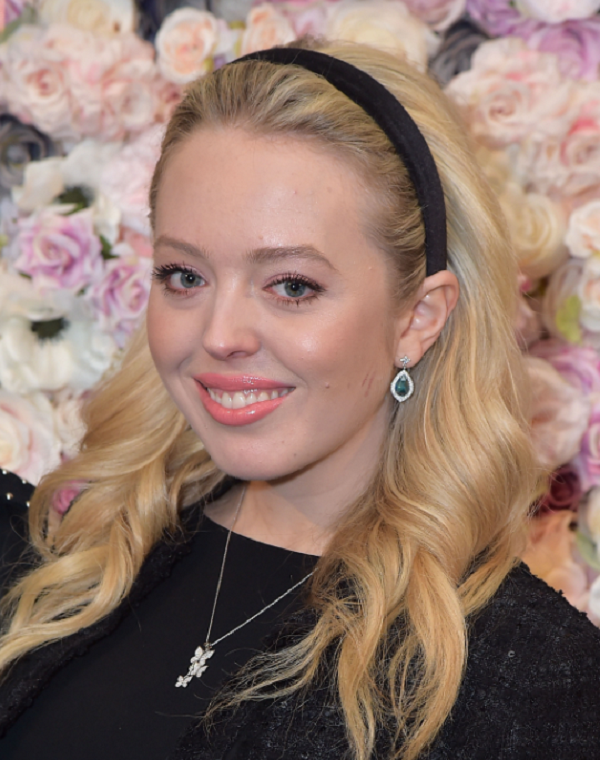 In Washington, D.C., the Trump family is dealing with quite a lot, with the release of Donald Trump Jr.'s string of emails that seemingly confirm accusations of Russian attempts to meddle in the 2016 presidential election. But there seems to be at least one member of the Trump family who is enjoying life while her siblings and father, President Donald Trump, are busy trying to douse Russia-fueled flames: Tiffany Trump.
The youngest daughter of the Trump clan has remained far removed from her father's politics, unlike her older sister Ivanka Trump, who sparked outrage after she took the president's seat during the G-20 summit in Hamburg recently.
Aside from the few occasions in which she joined her family during Donald Trump's campaign and a couple of shots of her visiting the White House after the inauguration, Tiffany Trump has maintained a relatively low profile throughout her father's presidency.
In fact, while her big sister and brother-in-law, Jared Kushner, accompanied Donald Trump during the G-20 summit in Europe, Tiffany Trump was enjoying a little European vacation of her own—with boyfriend Ross Mechanic.
And just three days before her brother Donald Trump Jr.'s emails went public, 23-year-old Tiffany Trump was still living her best life with Mechanic in Hungary. The soon-to-be Georgetown University student took a snapshot alongside her boyfriend in Budapest on Sunday, which Mechanic posted on his Instagram account.
Just two weeks prior, Tiffany Trump took to her own social media to share a boomerang photo of herself in Berlin on June 25.
The couple's vacation comes just a few months before Tiffany Trump is set to start law school at Georgetown in the fall.
Meanwhile, Tiffany Trump's oldest brother is battling the media storm that has ensued following his release of a number of emails that seem to confirm at least one member of the president's family was aware of Russian forces' attempts to damage Democratic nominee Hillary Clinton's chance at taking the White House. Donald Trump Jr.'s tweets came just ahead of The New York Times' release of those same bombshell emails, causing the Trump administration's agenda to, once again, become clouded by the Russian election interference narrative that has bedeviled the administration.
The president has since offered his son some support, saying in a statement delivered by Sarah Huckabee Sanders, the deputy White House press secretary, Tuesday: "My son is a high-quality person, and I applaud his transparency."