Tiffany Trump Admitted to Georgetown Law School, Just Miles Away from the White House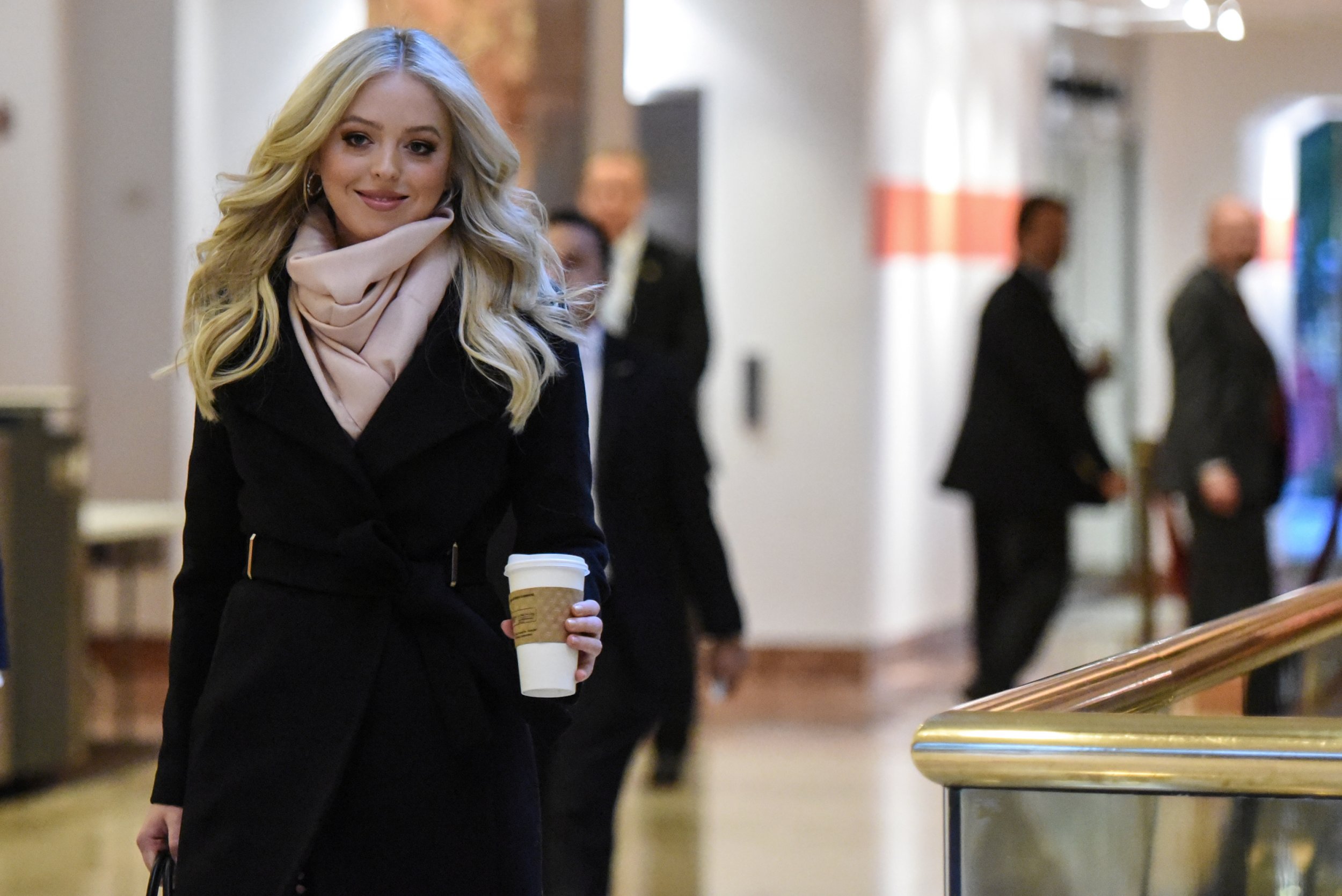 Tiffany Trump, the president's daughter who doesn't have her own office and job in the White House, has decided that her next step is Georgetown.
A Georgetown University spokeswoman confirms to Newsweek that the 23-year-old has been admitted to the law school. Representatives for the Trump family told CNN the she would join the roughly 1,900-person student body this fall. Orientation kicks off the week of August 21 in Washington, D.C.
The president's daughter with ex-wife Marla Maples, Trump graduated from the University of Pennsylvania with degrees in sociology and urban studies in March 2016, and now she'll be about 2 miles from the White House.
Trump toured a couple of campuses before making her choice. In December, Politico reported that students spotted Trump, in all black and with Secret Service escorts, at Harvard Law School. She also checked out Columbia University and New York University, where "signs were posted outside the classroom in the hallway saying, 'Save us, Tiffany, you're our only hope,'" according to Above the Law.
Trump's acceptance into Georgetown gives interested pundits a bit of information about her credentials. For the class that started at the law school in 2016, the median GPA was 3.78. The median LSAT law school aptitude test score was 167 (out of a possible 180).
Despite her father's controversial stances, Trump probably won't encounter too much resistance on campus, Above the Law's David Lat told The Washington Post earlier this year.
"My guess is that there would be a small minority of people who would give her a piece of their mind," Lat said. "Law students can be mean and snarky, but they believe in due process. It violates due process to have preconceived judgments about people."
Trump will be following in the footsteps of notable Georgetown alumni like former President Bill Clinton and her half-brother, Eric. But she won't be the first kid pursuing higher education during her dad's tenure.
In 1997, after her father had won a second term, Chelsea Clinton started at Stanford University. She arrived alongside what the Stanford Report described as a "throng of 250 reporters and TV crew members, and the law enforcement officials of every stripe—including the canine force deployed to sniff out explosives."
Former President Barack Obama's daughter, Malia, will also be heading to school this fall. The White House previously announced that the 18-year-old would start her undergraduate career at Harvard in fall 2017 after taking a gap year.