Trump Family Travel: Tiffany's Germany Vacation Racks Up $22,000 in Secret Service Costs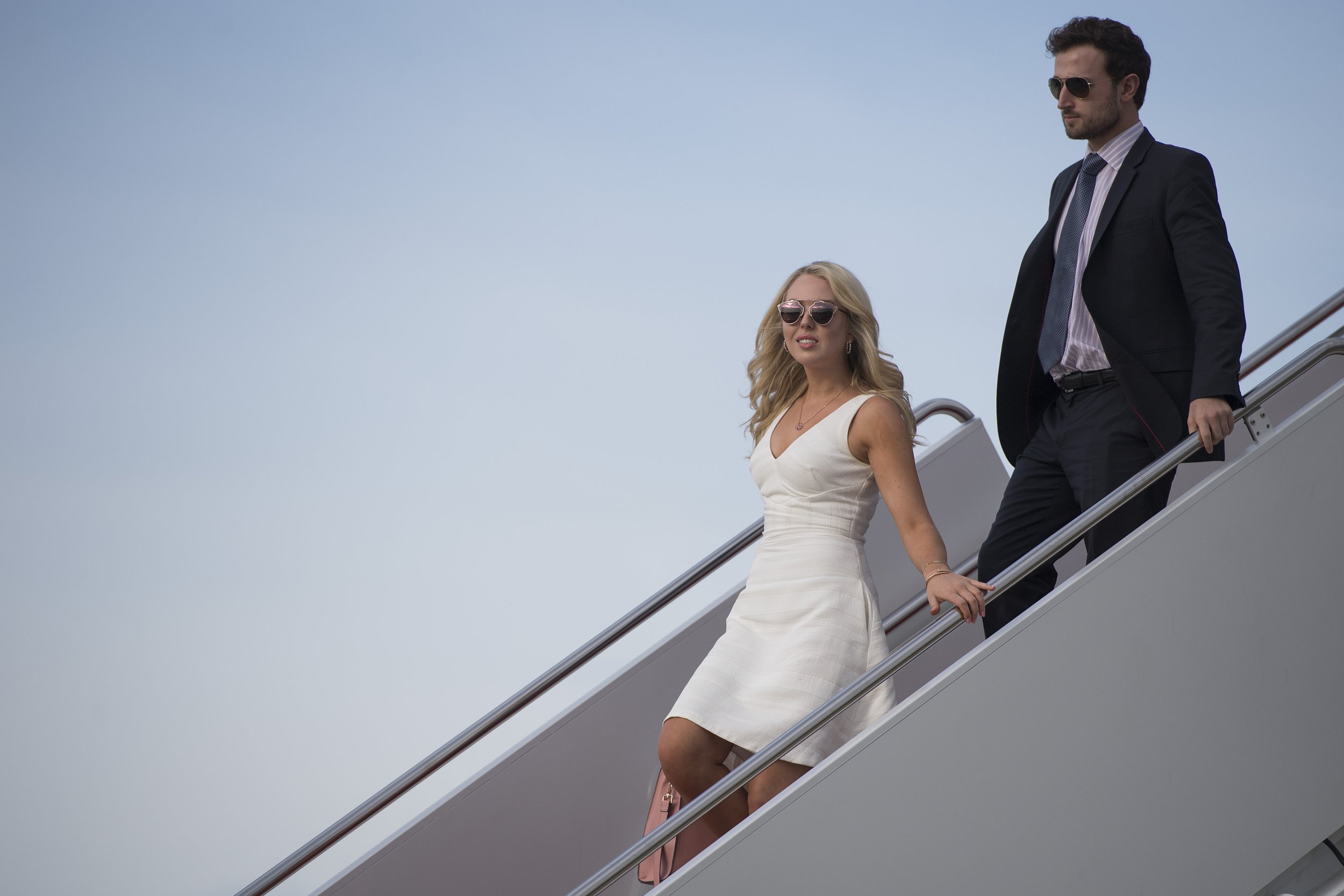 First daughter Tiffany Trump has largely sidestepped her family's Russia drama over the past month by being out of the country, vacationing with her boyfriend and posting fabulous Instagram photos. But a report out Wednesday from CBS News indicates that her trips did not come cheap.
Purchase orders obtained by CBS News showed that the government spent $22,439 on hotel expenses while Trump was abroad in Berlin in June. The Secret Service had to use a hotel room as a home base of sorts while overseeing her security for the visit, which judging from her social media posts included a stop at the Brandenburg Gate.
Trump and her beau, Ross Mechanic, also later shared pictures from Budapest, but no information has been released about costs there.
The constantly traveling Trump family is no stranger to scrutiny. In January, for example, Trump's half-brother Eric cost taxpayers nearly $98,000 when he went on a business trip to Uruguay, according to NBC News. The next month, Trump and two of the first sons forced the Secret Service to spend about $53,000 when they stayed in Vancouver for a Trump hotel opening.
Several of those Trump Organization-related sojourns have sparked backlash, especially because the president himself is on the move to his properties in Florida and New Jersey so often. Kathleen Clark, a government ethics expert from the Washington University in St. Louis, told the Washington Post earlier this year that some voters interpret the family's various visits as "an example of the blurring of the line between the personal interest in the family business and the government."
At the same time, others have argued it's necessary to take whatever precautions are necessary to safeguard the president's children. To that end, the Secret Service asked the Office of Management and Budget earlier this year for an extra $60 million to cover the Trumps.
"If Eric Trump is traveling and let's say, God forbid, gets attacked and hurt, killed—imagine the impact, the psychological impact, that would have on the president," Obama-era Secret Service agent Jonathan Wackrow told NPR. "So by protecting the children, you're by default protecting the sanctity of the office of the presidency."
Whether it's popular or not, first daughter Trump could enjoy that status for a while—even once her dad exits the White House. In 2009, just before leaving office, then-President George W. Bush authorized Secret Service protection for his two daughters, Jenna and Barbara. This past April, Secret Service agents stopped a man who was stalking and harassing Malia Obama at her workplace in New York City.