'Tiger King' New Episode Release Date: Jeff Lowe Announces Episode 8 of Netflix Documentary Coming Soon
Tiger King has been a smash hit for Netflix. The true crime series, which follows former zoo owner Joe "Exotic" Maldonado-Passage, has been at the top of Netflix's viewing charts around the world since it launched, and has generated thousands of tweets and memes. Though the show is billed as a one-time limited series, one of the people who appears in the documentary says that Netflix is due to release one more episode.
Jeff Lowe, the man who now owns Joe Exotic's zoo, revealed in a Cameo video that an eighth episode was due to be filmed and released on the streaming service. In the video, he says: "Netflix is adding one more episode. It will be on next week. They're filming here tomorrow."
If Netflix does air another episode, then it is likely that it will air on Friday, the streaming service's most usual day for releasing content. As for its release time, it will probably be released at one minute past midnight PT.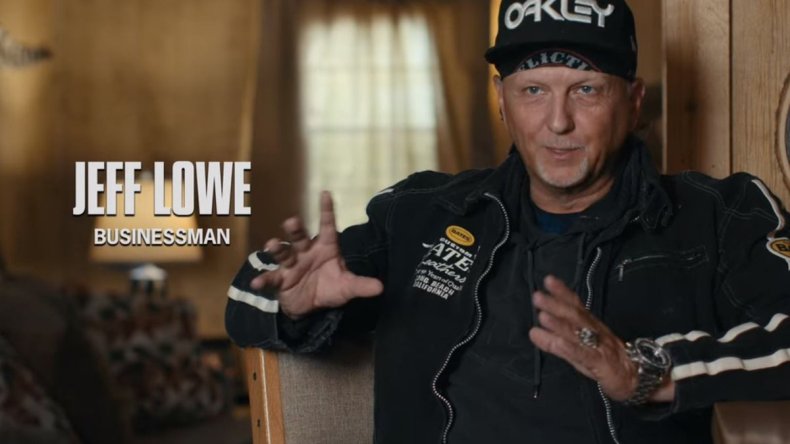 However, if Netflix has only just filmed the episode, it seems more likely that the episode will come in a fews week time at the earliest, giving the streamer time to do post-production on the episode.
Also, the idea that what Netflix is filming is "one more episode" is misleading. More likely is that Netflix has done a reunion special, similar to the one it made for Love Is Blind, which will see some of the big players in the documentary together to talk about some of the series' hugest revelations.
After all, the original Tiger King episodes took five years, so it is unlikely that its directors can put together a new episode in just over a week.
However, one of its directors has showed an openness to making more episodes of the true crime doc, which could suggest they are involved in this potential new episode. Asked whether she was interested in making Season 2, Rebecca Chaiklin told Entertainment Weekly: "I mean, yes we have a crazy amount of footage and it's a story that's still unfolding.
"We're not sure yet, but there could be a follow-up on this story because there's a lot that's still unfolding in it, and it'll be just as dramatic and just as colourful as what has unfolded these past few years."
Co-director Eric Goode, however, has said that he is done with the world of Tiger King. He told the New York Times: "At the moment I'm not contemplating doing more on this at all. Let's see what happens. We're just taking a deep breath. Obviously, we're in this surreal time where it would be very hard to continue filming anything. But no, not at the moment."
Tiger King is streaming now on Netflix.