'Tiger King' on Netflix: Who Could Appear in Rumored Bonus Episode?
Tiger King fans got very excited recently when one of the stars of the Netflix documentary told a fan a new episode was being filmed. As previously reported by Newsweek, Jeff Lowe said in a Cameo video in early April "Netflix is adding one more episode. It will be on next week. They're filming here tomorrow."
On his Radio Andy interview, Joe Exotic's current husband Dillon Passage seemed also to confirm this episode was taking place. He told Andy Cohen, "It's going to be like a live-based episode, I believe. Kind of like a reunion."
However, with a number of people confirming that they have not asked to appear on the bonus episode, it is difficult to see exactly who is actually being reunited. Passage, for one, will not appear. He added: "No, Netflix did not contact me to be a part of that."
In a later part of the interview, he seemed more vague on the details, putting into question what form the bonus episode will take. The Tiger King star told Cohen: "I'm not sure completely on the details. I only spoke with one of the producers a little while about it because I was asking her. I saw an article saying there was gonna be another episode dropped and I was kind of curious."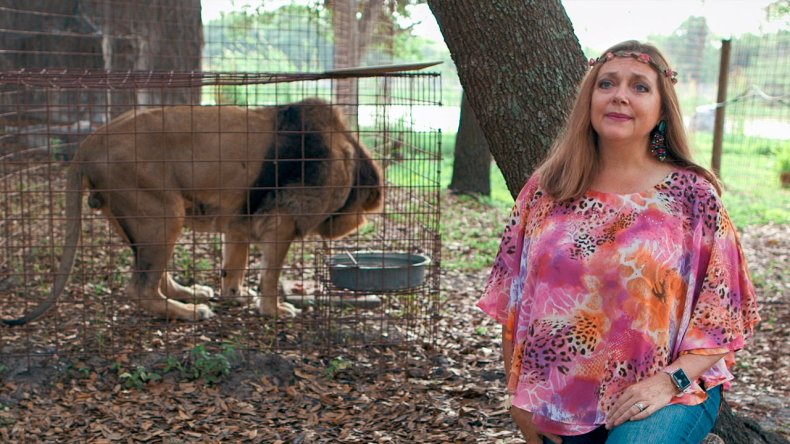 Another person who we know was not asked was Carole Baskin. A representative for the Big Cat Rescue owner told Entertainment Weekly, "We have not been approached about a new episode and would not participate if asked."
Other major figures from the doc have publicly criticized the series, and so are unlikely to appear. In a now-deleted Facebook post picked up by PopCulture.com, animal park owner and Tiger King star Doc Antle called the documentary, "not a documentary; it's sensationalized entertainment with paid participants."
One person who Netflix may choose to bring back is Saff Saffery, after the streamer has received criticism for misgendering him and using a name the former zoo worker no longer uses. This was something first revealed by Robert Moor, who had formerly made a podcast series about Exotic, on Twitter, and was then clarified by Saff himself in an Esquire interview.
However, he clearly holds no animosity for Netflix. He told the magazine: "I don't care if they're calling me she; I don't care if they're calling me he. On a daily basis, I am called 17 different things. I never really took it to heart."
So far, however, Lowe is the only person who has confirmed that they will appear in a reunion episode if one makes its way onto Netflix, who have not confirmed the existence of another episode. However, the streamer did release another interview from prison with Exotic in late March, which could be a hint of things to come.
Tiger King is streaming now on Netflix.